8 Great Wines Under $25
Expert picks that prove you needn't be a big spender to make a big impression. Our oenologist-in-chief selects eight - and wallet friendly - wines.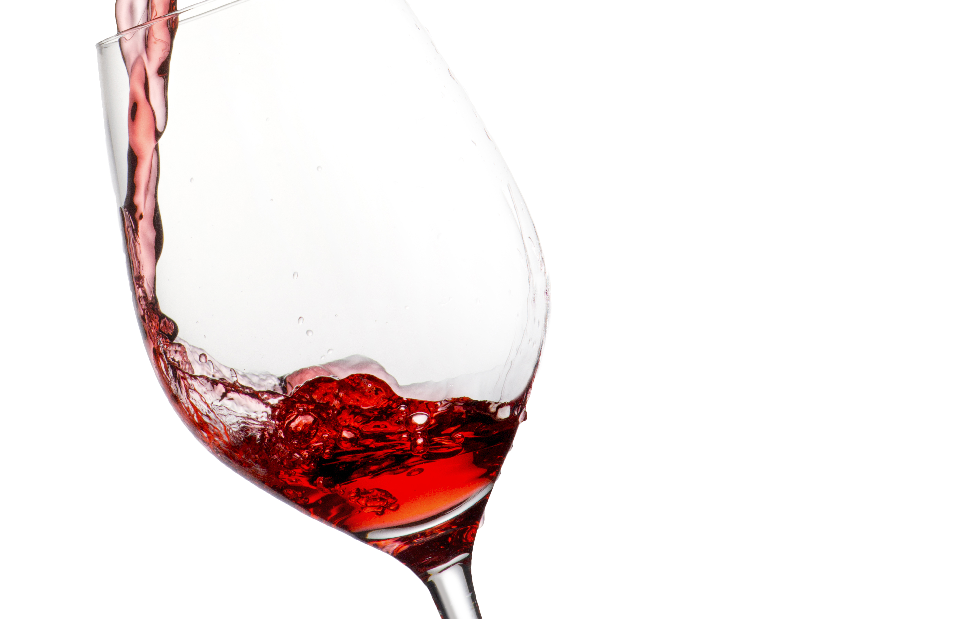 Are you one of those people who measure quality by prIce when it comes to wine? Don't be ashamed—some bottles rightly command prices in the hundreds. but you can also fill your glass with true excellence at a surprisingly reasonable price, says Samuel Whitmore, oenologist-in-chief for the Wainscot Wine Club in Montvale. He offers eight choices—four reds and four whites—that will be as kind to your wallet as they are to your palate.
REDS:
2011 TOMMASI POGGIO AL TUFFO, TUSCANY, ITALY
Varietals: Sangiovese and Cabernet blend
Tasting notes: An aroma of blackberry and bacon followed by dark berry, black pepper and spice notes. Rich and supple with ample structure and a long, fruit- and spice-driven finish.
Pair with: Hearty pasta dishes, lamb and just about anything off the grill.
Price: $15.99 (Wainscot Wine Club: $12.50)
2010 FINCA DECERO, ARGENTINA
Varietal: Malbec
Tasting notes: Aromas of melted rubber and berry, with lightly herbal flavors of plum, berry and chocolate. The finish is big, juicy and toasty.
Pair with: Argentinian-style grilled steak, wild mushroom thin-crust pizza, blue cheese sliders.
Price: $20.99 (Wainscot Wine club: $17)
2011 JAX VINEYARDS Y3 TAUREAU, NAPA VALLEY, CALIFORNIA
Varietals: Merlot, Syrah and Cabernet blend
Tasting notes: Boasting incredible purple fruit colors, the flavors of blackberry, black cherry and red fruit ooze into the palate, all supported by polished tannins. Should drink well until 2022 or longer; drinks like a $30 red Napa.
Pair with: Smoked gouda and fig compote, stuffed pork tenderloin or chops, lamb skewers, duck confit.
Price: $23.99 (Wainscot Wine Club: $17.99)
2013 LAYA, SPAIN
Varietals: Garnacha and Monastrell blend
Tasting notes: This blend of Garnacha (70%) and Monastrell (30%) has a superb bouquet of pure dark cherries, blackberry and incense. It's medium-bodied with layers of succulent black fruit neatly entwined with the subtle French oak. Not a complex wine, but well crafted and an unbeatable value.
Pair with: Olives, almonds and hard cheeses, tapas-style food like empanadas, grilled steak salad.
Price: $10.99 (Wainscot Wine Club: $8.50)
WHITES:
2012 CLEAN SLATE, GERMANY
Varietal: Riesling
Tasting notes: Pale and golden; a clean nose with aromas of fresh green apple, lemon and grapefruit. While there is a hint of sweetness, the acid balances it out; it's a perfect summer party wine!
Pair with: Pan-seared scallops, grilled shrimp, citrus and arugula salad.
Price: $10.99 (Wainscot Wine Club: $8.50)
2010 GILBERT PICQ & SES FILS, CHABLIS, FRANCE
Varietal: Chardonnay
Tasting notes: Bright green and yellow in color; lemon, lime, tarragon and flowers on the nose. rich, supple and broad with intense white peach and citrus flavors. Complex with notes of crushed stone. Aged in tank, sur lees, meaning there's richness without any oak influence.
Pair with: Shellfish, goat cheese, spring salads.
Price: $22.99 (Wainscot Wine Club: $17)
2012 OCONE FLORA, TABURNO, ITALY
Varietal: Falanghina
Tasting notes: Floral notes balance the flavors of peach and orange peel along with a great minerality derived from Campania's volcanic soil. Fresh and full-bodied; a great, more flavorful, alternative to Pinot Grigio. Certified organic.
Pair with: Italian white bean salad, mussels, antipasto, roasted vegetables and lemon roasted chicken.
Price: $20.99 (Wainscot Wine Club: $17)
2011 FOXGLOVE, CALIFORNIA
Varietal: Chardonnay
Tasting notes: Lively with classic chardonnay notes of juiced apple, citrus and minerality. Clean and focused on the palate with lots of richness.
Pair with: Turkey avocado burger, white pizza, grilled asparagus salad with shaved Parmesan.
Price: $15.99 (Wainscot Wine Club: $12.80)
For more information on the Wainscot Wine Club, please visit wainscotwineclub.com.