8 Places to Wine and Dine Mom
Give her what she wants for Mother's Day—reservations at her favorite brunch spot in Bergen!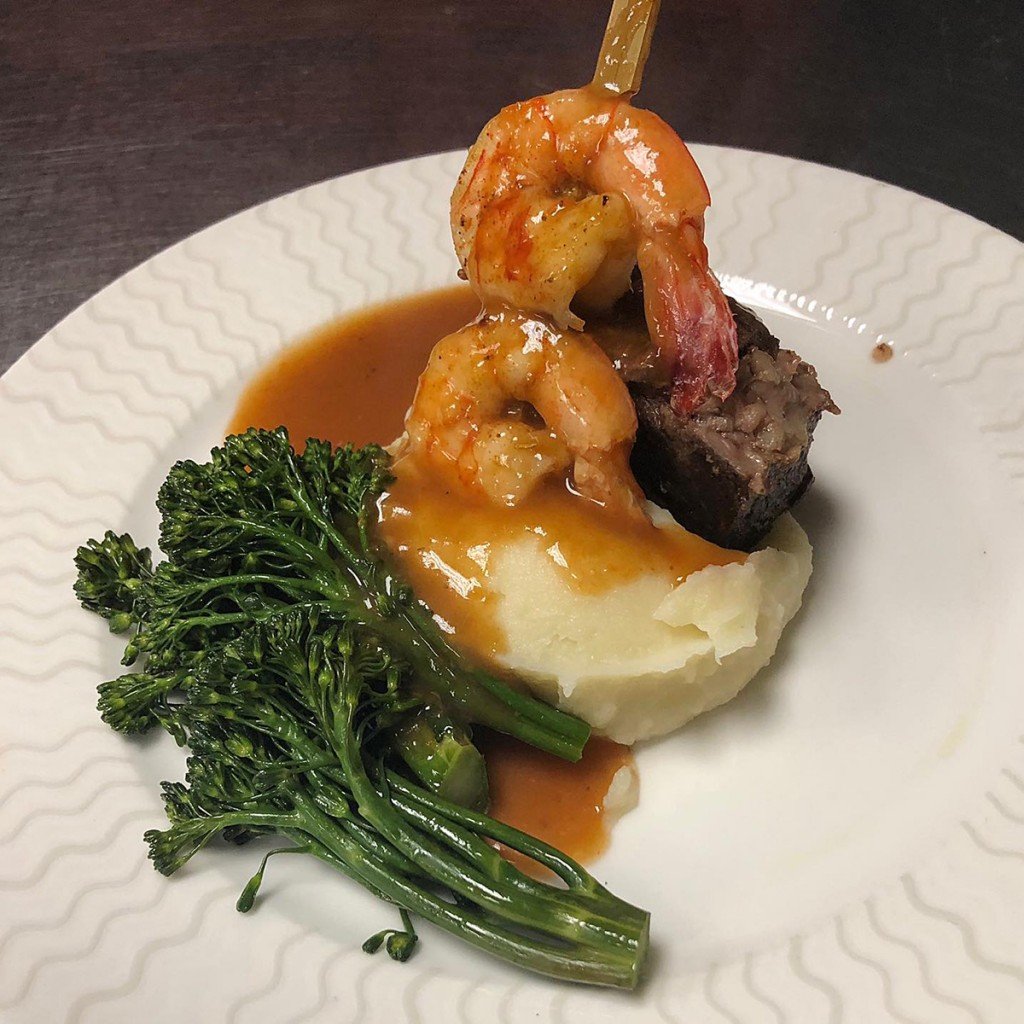 You'd give the world to make mom happy, but we suspect she'd be just as happy with a meal she didn't have to cook. While nothing beats a homemade breakfast, sometimes spilled coffee, burnt toast and other missteps can spoil the celebration.
To rightfully give your mom what she wants—and deserves—on Mother's Day, the best bet is to make a brunch reservation and leave the work to the pros at Bergen County's top restaurants. They're more than willing to take care of your mom on May 9, and we know she'll appreciate it. Here are eight eateries that are taking reservations now:
Biagio's & The Terrace, Paramus. A full brunch buffet with chef-tended omelet and carving stations awaits mom and her party at the Terrace. If she prefers a la carte dining, the main restaurant will have a full menu complete with apps like grilled octopus and PEI mussels and entrées like prime rib and rack of lamb.
*299 Paramus Rd., 201.652.0201
Bibi'z, Westwood. Share sides and apps with mom or let her enjoy her own plate: benedicts, burgers and flatbreads are some of the offerings here. Don't forget to remind her about the unlimited mimosas.
*284 Center Ave., 201.722.8600
Bici, Ramsey. Mom can choose from a full menu of apps and entrées (homemade pastas and lobster risotto are can't-miss dishes) as well as all-day Mother's Day specials.
*61 E. Main St., 201.962.9015
Capital Grille, Paramus. This popular chain is offering its entire menu as well as three specials: lobster frittata, New York strip and eggs and an 8-oz. filet. If dining-in isn't your mom's cup-of-tea, all the main courses as well as a tenderloin with poached lobster tail are available for take-home orders.
*1 Garden State Plaza, 201.845.7040
Felina, Ridgewood. Let mom soak up the ambience of this downtown restaurant before she enjoys a menu featuring specials like Guinea hen with morels or fusilli with asparagus and black truffles.
*54 E. Ridgewood Ave., 551.276.5454
Haven Riverfront Restaurant and Bar, Edgewater. The only thing better than the view is the food. Mother's Day here features a three-course prix fixe menu with choices like char-grilled octopus and truffle mac n' cheese to start, plus seafood, steak and chicken entrées.
*2 Main St., 201.943.1900
Morton's The Steakhouse, Hackensack. A three-course prix fixe featuring Morton's surf-and-turf (two center-cut filets and two lobster tails) and a decadent white chocolate and raspberry cheesecake awaits you and mom.
*1 Riverside Square, 201.487.1303
Ventana's, Fort Lee. A three-course prix fixe brunch will be available, with selections like banana beignets, salmon mango rolls, tuna tartare tacos, stuffed French toast, Cuban benedict, lobster dumplings and more. If mom wants to sleep in, the a la carte dinner menu will be available at 4 p.m.
*200 Park Ave., 201.583.4777