9 Bergen Salons For Your Kid's Back-To-School 'Do
Send your student back to class with a sharp haircut that shows off their style and personality.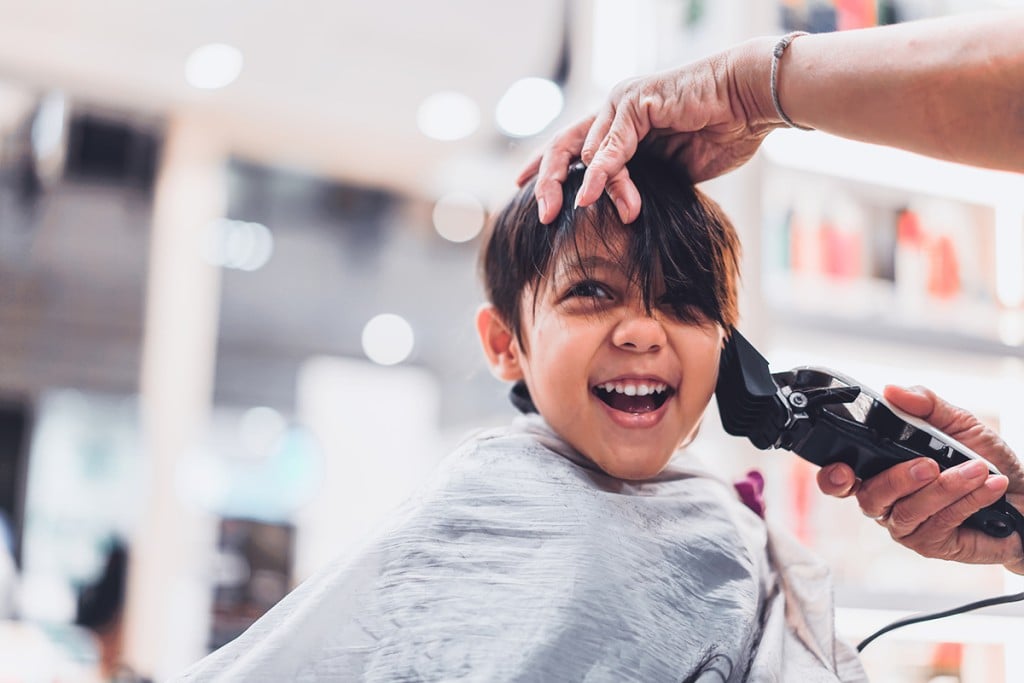 Back-to-school season for parents isn't just about buying new notebooks and backpacks for their children, nor is it all about filling their kid's wardrobe with the latest clothes and sneakers. Getting a new hairdo is another rite-of-passage for the first day: It resembles a fresh start for a student and is also a form of self-expression and a showcase for their personality.
For the new school year—and upcoming class picture day—a quick trim of their bangs or a backyard buzz just won't cut it. A well-styled 'do by a trained pro is what your kid needs to turn heads this fall, and Bergen County has plenty of shops that specialize in youth haircuts. Below are nine kids-centric salons that will treat your little ones right:
Charles Hair Specialists, Paramus. While Mom and Dad get their hair styled, little ones can get a new 'do at Charlie's Kids Salon. Located inside the main shop, the children's salon specializes in giving juniors their first haircut and beyond.
*214 W. Rte. 4, Paramus, 201.368.4477
Cookie Cutters, Edgewater, Mahwah. Pamper your pre-K or older student at this chain, which offers haircuts, styling, shampoo, braiding and more. Parents who need a little touch up can get the full treatment here too!
*68 The Promenade, Edgewater, 201.917.3723; 380 Rte. 17, Mahwah, 201.642.4142
 Cutz & Stylez, Westwood. Older kids who want a little flair in their hair can get it here. The barbers at this downtown shop are trained in urban styling and can create patterns and shapes to showcase your child's personality.
*79 Westwood Ave., Westwood, 201.483.6436
Little Joe & John's Barbershop, Glen Rock. Guys of all ages have been coming to this shop for the latest hairstyles since 1964. Bring your little man here for his new back-to-school look—or stop by for a quick fade or clean-up.
*223 Rock Rd., Glen Rock, 201.652.8977
Lon's Family Haircuts, Closter. Bring your little ones to this family barber for their new cut and styling. Dads can sit for a trim and shave too, as some of the pros here have been serving guys for nearly five decades.
*243½ Closter Dock Rd., Closter, 201.767.7173
Once Upon A Curl, Lyndhurst. Kids will enjoy sitting in one of the race car-shaped chairs while barbers with more than 10 years of experience give them the full prince or princess treatment.
*226 Stuyvesant Ave., Lyndhurst, 201.939.2409
Sharkey's Cuts for Kids, Tenafly.  A haircut is a whole experience at Sharkey's, where each client between the ages of 0 and 14 is treated to a wash, cut and blow dry, a lollipop and a balloon. And instead of a regular styling chair, your tyke can choose his or her favorite vehicle, as well as watch their favorite TV show or video game.
*7 Hillside Ave., Tenafly, 201.627.8338
Snips for Pips, Ridgewood. This salon has plenty of toys, games, video games and more to keep kids occupied while stylists do their thing. Children who want more styling (with Mom and Dad's permission, of course) can go for services like coloring and extensions.
*20 S. Broad St., Ridgewood, 201.612.7477
Union Haircutters & Planet Kidz, Rutherford. Bright colors, books and Thomas the Tank-shaped chairs await kids who come for a professional cut and hair care experience at this neighborhood shop.
*325 Union Ave., Rutherford, 201.939.4442
What's your favorite kids' salon in Bergen? Tell us on Instagram @bergenmagnj.