A Better Booster
Our editor tries out a lightweight booster seat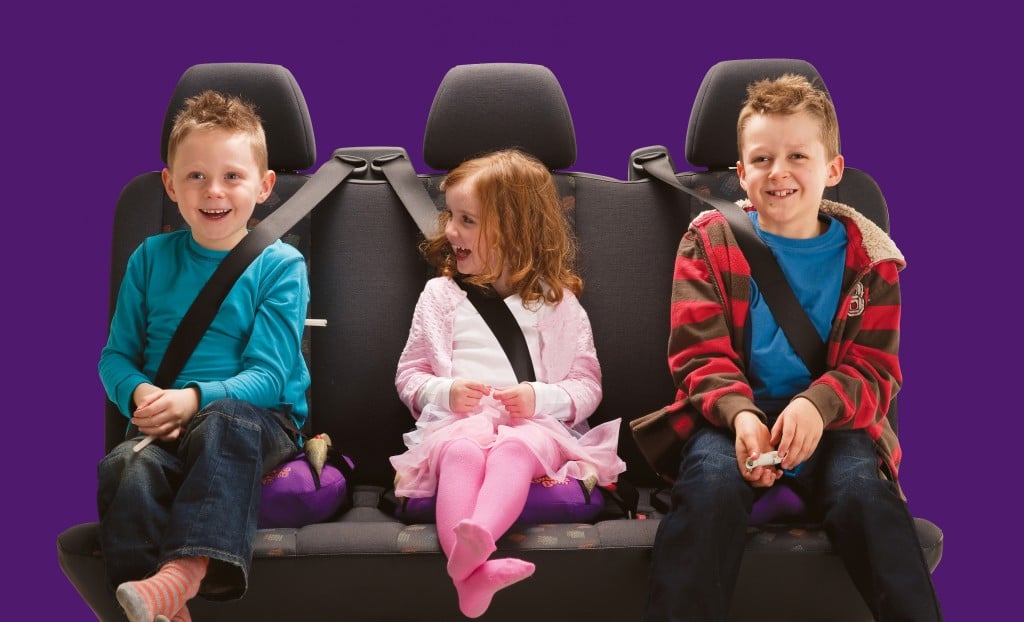 Looking for a practical yet super-cool gift to give friends or family members with kids? Pick up a BubbleBum, a lightweight booster seat that can be deflated and folded flat so you can fit it into a child's backpack (for playdates or carpools), luggage (for traveling) or even Mom's purse (for taxi rides in NYC perhaps). I got one for my babysitter to throw in her car, and it's been a huge help on trips where we've flown and don't want to carry a heavy car seat.
The BubbleBum is for children over the age of 4 who weigh between 40 and 100 pounds. You use it with a traditional three-point seat belt, the kind that goes across the lap and diagonally across the chest. According to Children's Hospital of Philadelphia data, children in booster seats have approximatelyhalf the injury risk of children in seatbelts alone, and the Insurance Institute for Highway Safety gave BubbleBum its Best Bet Booster Award in its annual report last year.
My 6-year-old daughter reports that it's comfy to sit on, so I'm glad it's as safe as it is popular with the kiddo.