A Bounce House Blast
Why should kids have all the fun? These Wyckoff newlyweds celebrated their wedding reception with a bouncy house for the adult variety.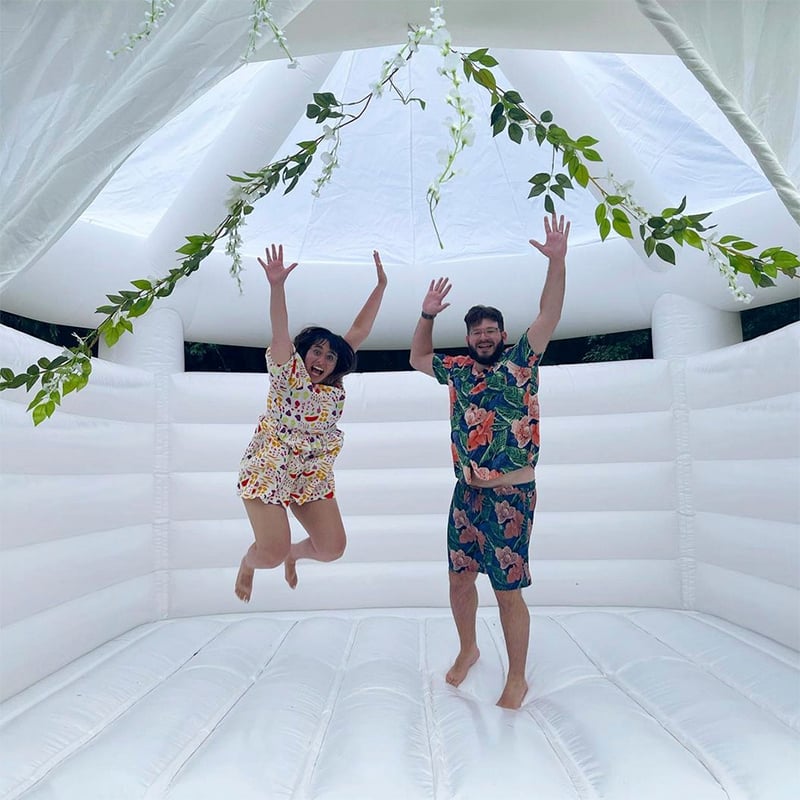 COVID weddings have surely been unique, to say the least—and that is certainly true for this local couple's celebration. Due to the pandemic, Francesca Toscano-Perla and Fabio Perla of Queens eloped in May in Central Park. But for their wedding party with family and friends, held on July 25, 2021, they threw a "tropical disco pool party" at the bride's childhood home in Wyckoff, complete with this epic adult bounce house. "I saw the white bouncy house on Pinterest and knew I needed to have it," the bride tells BERGEN. "It perfectly fit the party's fun, chill vibe." Toscano-Perla's mom tracked this one down from Horizon Entertainment and Attractions, based in Wayne. "The bouncy house was a hit!" For more of what's going on in and around Bergen County, follow us on Instagram @bergenmagnj.