A Broadway Tale
Upper Saddle River's Joe Barbara recalls the bumps (and bruises) on his road to the Great White Way.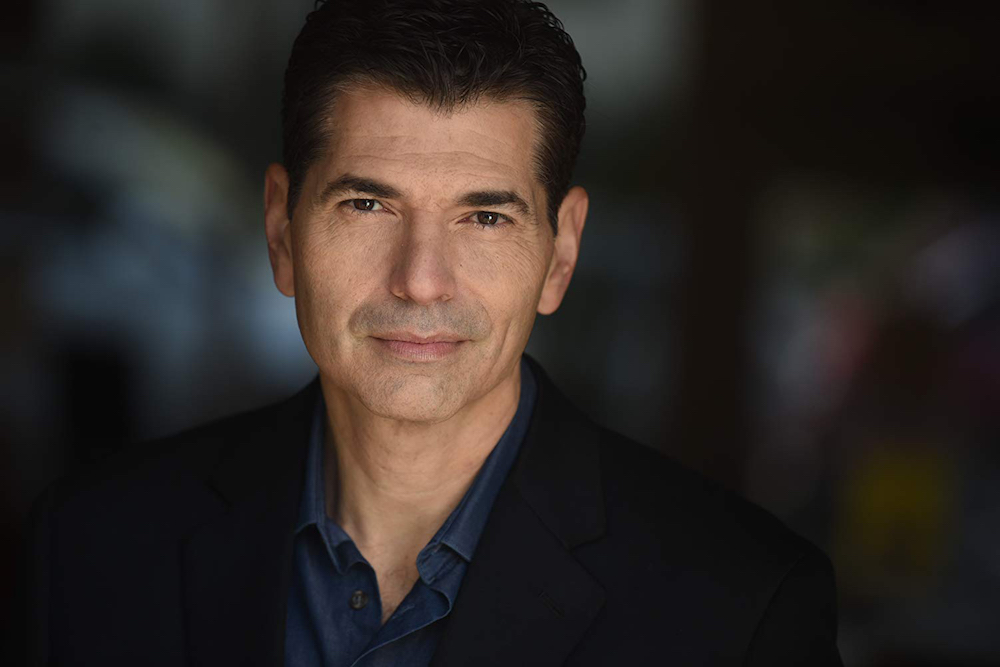 Before all else, Joe Barbara is a family man. He listened to his parents while growing up in Florida and, as he moved from New York to Las Vegas and finally to Upper Saddle River, the stage and television star always put family first—including his mother as well as his wife and their 8-, 13- and 15-year-old boys.
But you wouldn't have guessed that by the way he naturally became a greaser and womanizer in Grease! Or how he portrayed a mob boss in the Las Vegas production of Jersey Boys. Or even how his voice is heard in one of the most controversial video games ever made. And now Barbara is starring as mobster Sonny LoSpecchio in A Bronx Tale, which is on a national tour following a two-year run on Broadway. That's acting, he says.
In a recent chat with BERGEN, Barbara shared how he worked behind the scenes before moving into the spotlight and how he continues to juggle a demanding work schedule with family time.
When did the acting bug first bite?
In my third-grade Christmas play, my character was supposed to reach into a bowl for a piece of candy. Well, my teacher, who directed the play, forgot to take the cellophane wrap off the bowl, so I struggled a lot to get that candy. But I realized the audience was laughing and loving it, so I got into the moment too and played it up.
Did you always want to be an actor from that point?
I thought about studying acting when I went to college at Syracuse, but my dad told me I needed something else to fall back on. He filmed everything when I was growing up, so he introduced me to filmmaking— that's why I studied TV and film production.
And your first job in the business was actually behind the camera.
I started with Entertainment Tonight. I was driving the van, carrying lights and charging batteries. I got a good workout and I was around many film and TV sets.
When did you get your first acting gig?
I was living in Fort Lee when I got a role with a theater company in Brooklyn. The cool thing is that when I later auditioned for Tony n' Tina's Wedding, some of the casting folks knew me because they were part of casting with the Brooklyn company. I was part of a special group at Tony n' Tina's.
What did you learn from that time that really stuck with you?
A couple of guys who ended up on The Sopranos helped me. Anthony Patellis told me I really had to know who I was as an actor, know the roles you are shooting for and know what you're good at. And Dan Grimaldi yelled at me if he noticed I was trying too hard: "You're 9 feet tall—just stand there!"
Do you take a different approach when acting on stage versus on screen?
On stage, you always have to stay healthy because if you have a cold, a twisted ankle or something in the back of your throat, it'll affect what you're doing. But you're barking up the wrong tree if you think about the acting differences. The minute you start thinking "this is big" or "this is small," you're focusing on the wrong thing.
Is your part in A Bronx Tale a dream role?
I was doing Jersey Boys in Vegas when I was asked to understudy the role of Sonny for the show at the Paper Mill Playhouse in Millburn. Would I leave a principal role to be an understudy? Alan Menken's doing the music, Jerry Zaks is the director, Chazz Palminteri wrote the story, Robert De Niro directed the movie. Yeah, I wanted to be a part of it and work with those guys.
Did your family move with you from Las Vegas when you landed the part?
My wife and kids stayed in Vegas when I started A Bronx Tale, but I brought my mother with me because she was getting sick. I was able to take care of her in my apartment in New York City. Soon after the show moved to Broadway, they offered me a contract to play Sonny. That's when I decided to move my family to Bergen.
How are you caring for your mother now?
My mom has Alzheimer's, and when I started seeing that she couldn't do simple things, it was very difficult to understand that it was part of the disease. I wasn't thinking, "Oh, wow, Mom is sick," I was asking, "Why can't she do these things anymore?" It can be an isolating situation, to see a loved one live with Alzheimer's. But I've connected with Alzheimer's New Jersey—thank goodness for them. You meet people at ANJ who are going through the same thing, and they're always available to talk to.
How demanding is your schedule?
On Broadway, we work six days a week, and you don't want to do anything on your day off. When the rest of the world is free, we are the ones who are working. That means we miss a lot of events, back-to-school nights, award ceremonies, Christmas parties. And being on the road can be isolating. You're not with your family, and you're in your hotel room a lot of the time. Sometimes I'll go out with the cast, but I'm low-key most of the time.
How do you spend your free time?
I spend most of it keeping up with the kids' sports schedules. My middle son plays football with Northern Highlands and my oldest son is on the Don Bosco crew team, so I'm at Overpeck Park a lot.
Do you have any favorite Bergen locales?
We have a lot of family get-togethers at our homes, but we also like to go after games to Allendale Bar and Grill.
With so many hours spent on stage, something is bound to go wrong. Can you recall any goofs or blunders?
There are several fight scenes in A Bronx Tale, but actual contact isn't supposed to be made. During one performance, I got punched in the face and had a detached retina. The show went on, but later I would be out for about two months.
You have a very memorable voice. Have you used it for anything other than stage?
I once voiced a character for a video game. They told me the name of the game was Frozen, but it would probably change. So I finished all the lines, and life went on. Right before the game's release, they told me its name: Grand Theft Auto IV. Because of some of the things in the game, I don't let my sons play it. They're cool with that, though. I hear there's a cleaner version online, so perhaps I'll let them try it. Maybe.