A Bun In The Oven In Rutherford
This pregnancy announcement is perfectly on-brand for the owner/bakery of Erie Coffeeshop & Bakery.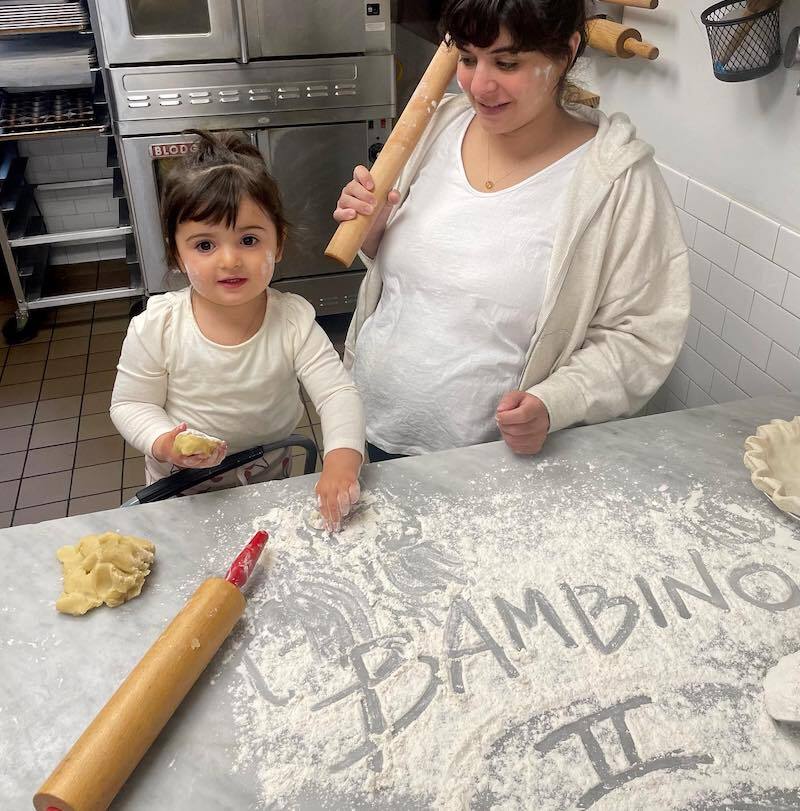 When you're pregnant and own a bakery, there's only one way to announce your pregnancy—and Renee Faris nailed it. The owner/chef of Erie Coffeeshop & Bakery in Rutherford and her husband, Joseph Sciacca, are expecting their second child, a boy, in just a few weeks, and shared the happy news on Instagram last week. "Bambino II" is written out in flour, while Renee and her 2-and-a-half-year-old daughter Loretta stand behind the counter. "I waited a bit to post this announcement, so our customers have been so surprised when they come in and see how big my belly has gotten!" Renee, now 33 weeks along, tells BERGEN. Longtime followers may recall that this is the same way that Renee and her husband announced Loretta's impending birth on Instagram back in June 2019. "My daughter loves being at the bakery—she's my mini me and was so excited to do this photo with me," the soon-to-be-mama-of-two says. "She's super excited to meet her baby brother!" For more of what's going on around Bergen County, follow us on Instagram @bergenmagnj.
View this post on Instagram