A Celeb Spotting & More Bergen News
Mayim Bialik visits a Bergen County deli, park goers get ready to learn from dinosaurs and seniors get the info they need.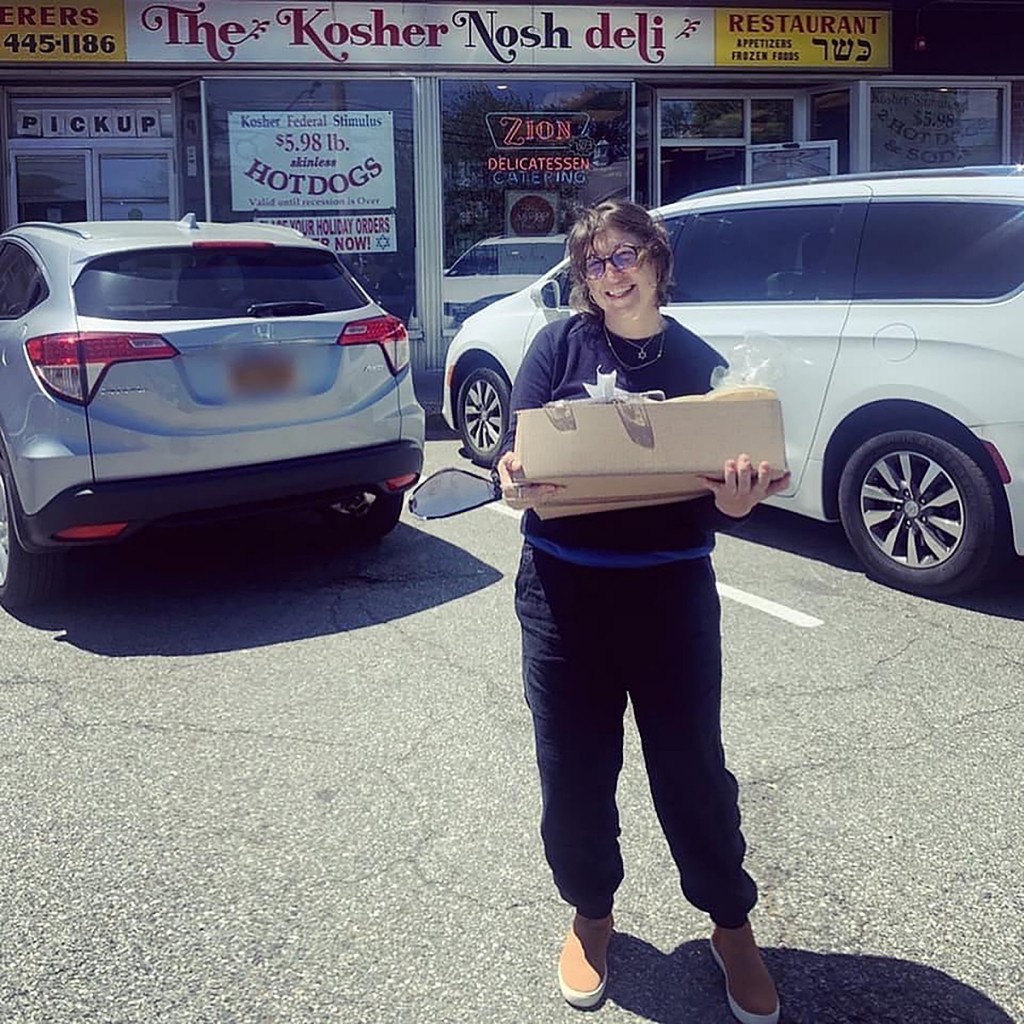 International headlines haven't been glowing of late, but take some solace in knowing that happier things are happening closer to home. Between a major celebrity sighting in Glen Rock and two big announcements from Bergen County Executive Jim Tedesco, here's the latest Bergen news to know right now:
Mayim Bialik Comes to Glen Rock
Blossom and The Big Bang Theory's own Mayim Bialik is filming in our neck of the woods, and she gave a shout out to The Kosher Nosh deli in Glen Rock, where she made a pit-stop during her time off from shooting. "Completely lost my mind at The Kosher Nosh in Glen Rock NJ, close to where I'm filming for the next few months," the 45-year-old actress shared on Facebook. "The sounds of slicing rye bread, waiters hollering and people safely socializing warmed my heart. Pickled tomatoes. Bakery cookies. Incredible salads. Highly recommend this if you are anywhere near it!!!!"
The jury is still out on what Bialik is filming in Bergen County—perhaps season two of her new Fox sitcom, Call Me Kat?—but either way, we love that she's trying out our local businesses while she's here. And she's right, by the way—pretty much everything on the menu at Kosher Nosh is delish.
Field Station: Dinosaurs Reopens—and Resigns Its Lease
Field Station: Dinosaurs is an educational experience for the whole family located in Overpeck Park in Leonia, featuring life-sized, realistic looking dinosaurs, exhibits and events. And just in time for their post-COVID reopening on June 19, Bergen County Executive Jim Tedesco revealed that this spot has renewed its lease and signed a five-year deal to become the official "Education Partner" for the county.
"This unique and immersive experience is designed to be a creative, educational and scientific journey back in time, providing Bergen County families an opportunity to learn while spending time outdoors," he wrote on Facebook. "Through the work of local artists and local actors/performers, the story of the dinosaurs is brought to life!"
Bergen County Celebrates Older Americans Month
Meanwhile, Tedesco is also joining many other counties around the nation in declaring May as "Older Americans Month." Bergen County has a vibrant and growing community of older residents—in fact, 1 in 4 is 60 years of age or older. Bergen County also has one of the highest life expectancies in the United States, according to InsiderNJ, so this population needs resources and activities that will keep them engaged.
One way that's done in Bergen is via the Division of Senior Services, which has a help hotline for older residents and downloadable resources to help them navigate housing, programming and more within our county.
Want more Bergen County news? Be sure to follow us on Instagram @bergenmagnj for the latest!