A Clean Sweep
The best way to celebrate our planet is to take care of it, and a number of cleanup events are happening this month in Bergen County—perhaps in a neighborhood near you. Commemorate Earth Day (April 22) and make a difference in your community by giving Mother Nature a helping hand.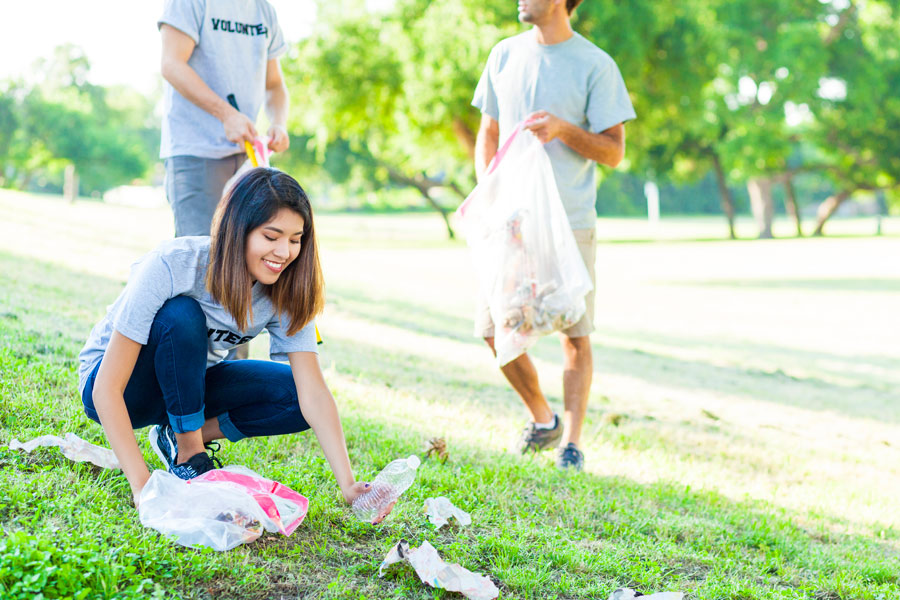 Bogota Earth Day Cleanup
When: Saturday, April 21 from 10 a.m. to 2 p.m.
Where: Bogota Recreation Center, 162 W. Main St.
About: Volunteers will be assigned to clean up various parts of town, and receive a free lunch. To learn more, call Amaru Bustamante at 201.338.0875.
Ramsey Cleanup Day
When: Saturday, April 21 from 10 a.m. to 2 p.m.
Where: Ramsey Rescue parking lot
About: Participants will meet in the Ramsey Rescue parking lot on Prospect Street to receive cleanup assignments. Most of the day will be spent picking up litter and debris from public green spaces. Snacks will be provided.
Bi-State Watershed Cleanup
When: Saturday, April 28 from 10 a.m. to 2 p.m.
Where: various locations
About: Hackensack River Watershed Cleanup sites include Woodcliff Lake Reservoir in Woodcliff Lake; Electric Lake, Pascack Brook and Bear Brook in Park Ridge; Lake DeForest Reservoir in West Nyack, N.Y.; and others. For more information, email parkridgegreenteam@gmail.com.
Slam Dunk the Junk
When: Saturday, April 28 from 9 a.m. to 12 p.m.
Where: Atlantic Street Park
About: Volunteers will meet at Atlantic Street Park in Hackensack at 9 a.m. for materials and instructions. They will then be assigned a park within the City of Hackensack to clean up. Lunch will be provided at Atlantic Street Park at noon. For more information, call 201.820.3007.
Did You Know? About five nesting pairs of bald eagles have been spotted in Bergen County this year. Bird watchers can catch a glimpse of the raptors along the Hackensack River in towns such as Hackensack, Ridgefield, Ridgefield Park and River Edge