A College Decision In Allendale
This proud dad shows off his daughter's college decision with tons of school swag and a "bed party" to celebrate the next chapter.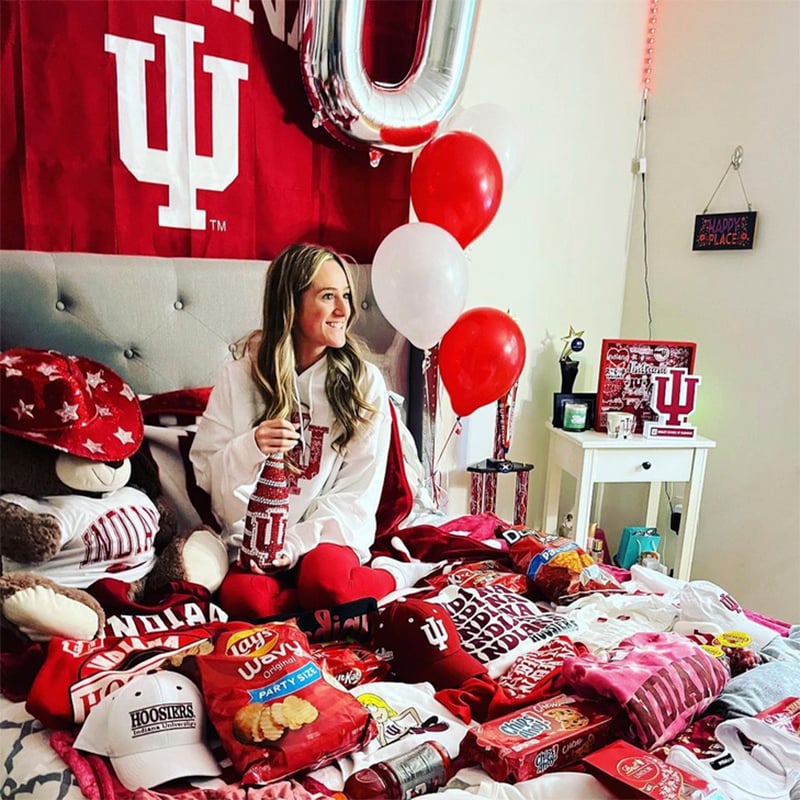 There are proud dads, and then there's Michael Biondo of Allendale. Biondo's daughter Alexandra, a senior at Northern Highlands, will officially be attending Kelley School of Business at Indiana University starting this fall. And he shared this photo of the "bed party" the 17-year-old's sister surprised her with after Alexandra made her college decision. "Alexandra's sister Angelina invited her friends from school and her dance team for this 'bed party,'" Biondo tells BERGEN. "They all brought IU swag to jumpstart her IU collection." And of course, it was the perfect photo op—and the perfect way for dad to show off how happy he is for his daughter. "Alexandra chose Kelley because of it being a top 10 business school coupled with Indiana's school spirit," he says. "Go Hoosiers!" For more of what's going on in Bergen County, follow us on Instagram @bergenmagnj.