A Cupcake Gender Reveal
Hillsdale toddler Sophie does the (hilarious) honors of revealing the sex of her baby sibling on the way.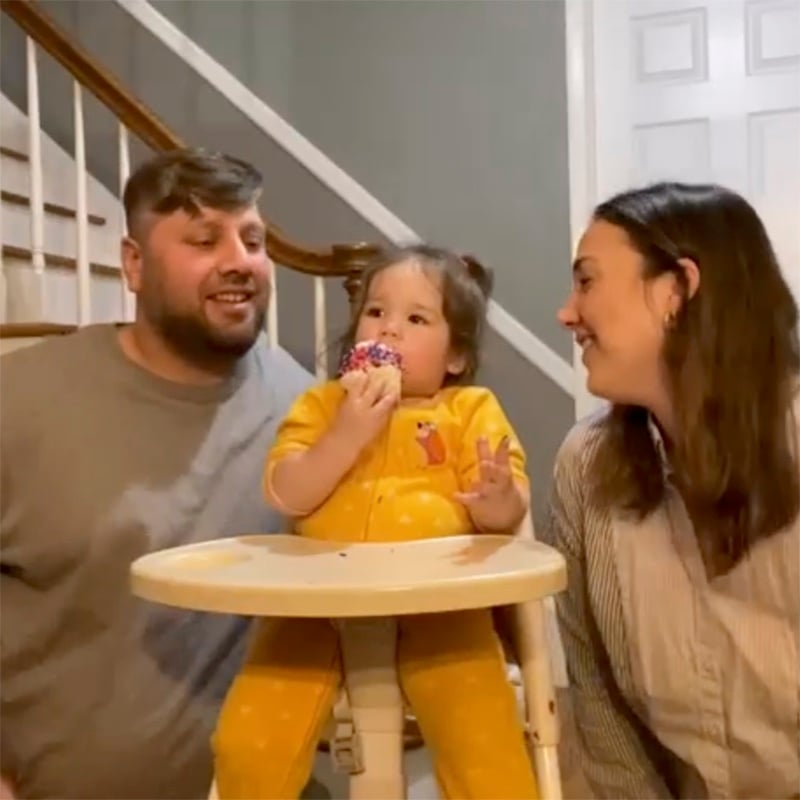 Uh, let's just say this little girl hasn't yet warmed up to the idea of being a big sister. This little cutie is 18-month-old Sophie Eliya of Hillsdale, who was the star of this gender reveal video that her mom, Shannon, posted to Instagram. The Eliya family wanted an intimate gender reveal for baby number two, and felt like having the big-sister-to-be bite into a cupcake with pink or blue inside was a cute way to share the news. "I knew this would be our second and last child, and I wanted to find out the gender all together as a family and include our daughter," Eliya tells BERGEN. Eliya was 20 weeks pregnant when this video was filmed; she and her husband Jay are expecting their baby boy in mid-July. As for Sophie? "Sophie doesn't really understand she's going to be a big sister and have a baby brother yet," says mom, who's raising her family in her childhood home that she and her husband purchased from her parents. "I think she just wanted us to leave her cupcake alone!" Watch the adorable reveal below:
For more of what's going on around Bergen County, follow us on Instagram @bergenmagnj.