A Family Farm Day In Closter
A New Milford family of four spent a sunny, relaxing day on the farm to balance out their crazy, hectic schedules.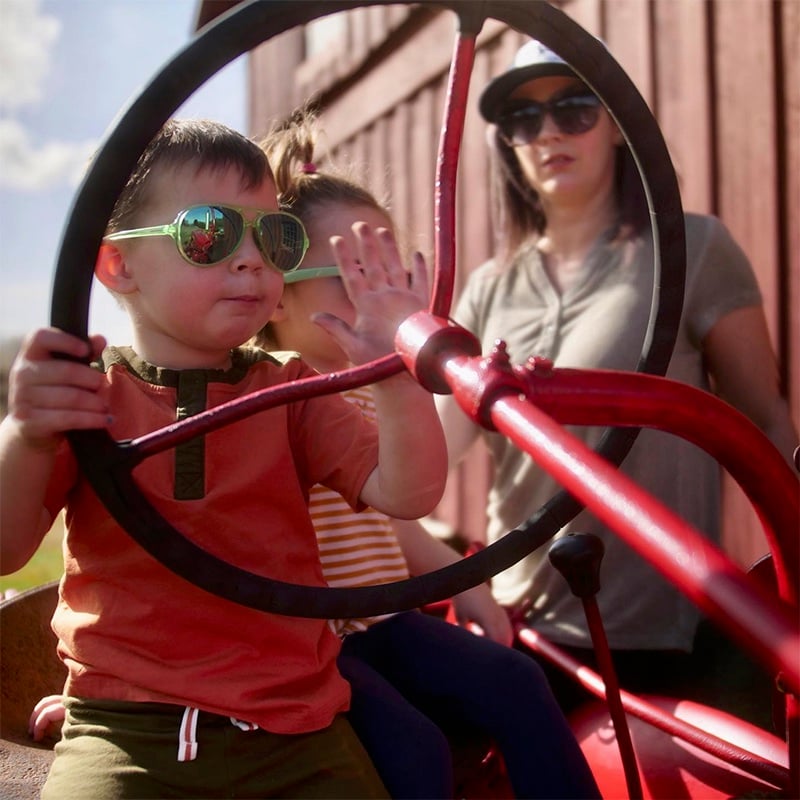 Our unusually beautiful November weather here in New Jersey means farm season is still going strong. Just ask Brett Thompson of New Milford, who, along with his wife, Marie, took his two little ones, Abbey, 4, and Charlie, 3, to Farm Café at the Abram Demaree Homestead in Closter, where he snapped these adorable family pics. "Walking around the farm, chatting about crops and animals then grabbing lunch with the family is the best way to work toward balancing our hectic day-to-day lives and teach our children about perspective," says Brett, a Bergen County realtor. What made the outing even more special was the café and homestead, which are free to explore, are just half a mile away from now-defunct D'Amico Farms, which Brett's grandfather founded about a century ago. Nothing like throwing in a little family history too! For more of what's going on around Bergen County, follow us on Instagram @bergenmagnj.