A Gala For The Future
Because learning means more than math and history lessons, The Elisabeth Morrow School raises funds to teach about the environment and sustainability.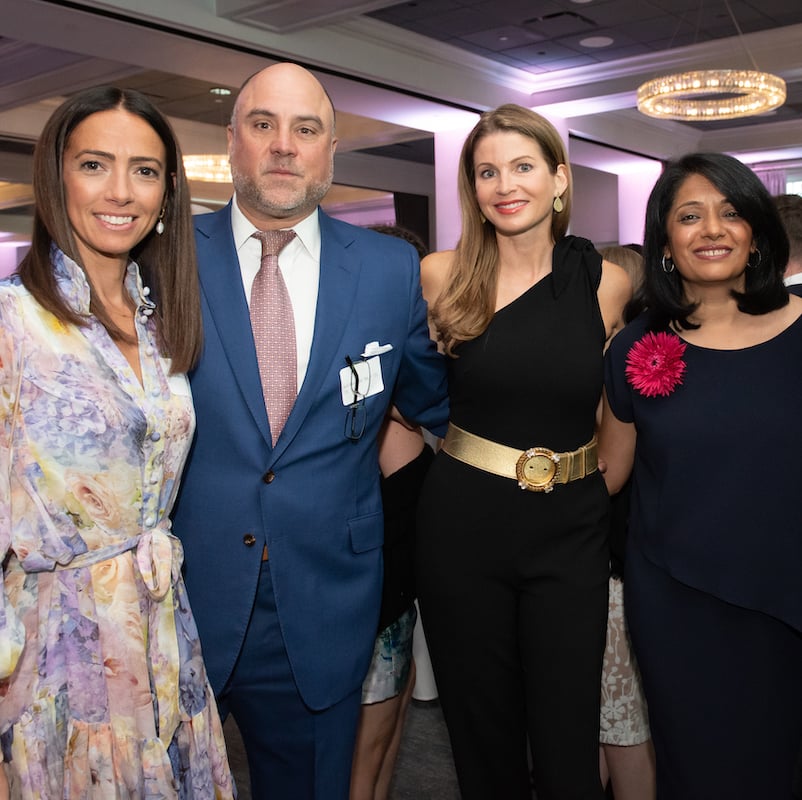 The Elisabeth Morrow School (EMS) in Englewood held its annual gala, welcoming more than 200 parents, trustees, alums, grandparents, faculty, staff and friends to the Alpine County Club for an evening of fun and fundraising. During the festivities, attendees also honored Gene Love, a 36-year (and counting!) physical education teacher, and Betsy Puchner, a past EMS parent and longtime volunteer who served for 29 years as a trustee.
The evening raised money for the newly unveiled Environmental Education Expansion Project, which aims to teach students to further respect and protect nature. According to EMS Head of School Marek Beck, students will "marvel at life's miracles in a thriving greenhouse, learn social entrepreneurship through managing a chicken habitat and give back to our community with farm-fresh products grown in our garden through this new project." In addition, there will be an outdoor classroom and access to a teaching kitchen, emphasizing the importance of nutrition, waste reduction and the cycle of food production.
For more of what's going on around Bergen County, follow us on Instagram @bergenmagnj.