A Ghoulish Time in Glen Rock
Two adult sisters 'cheers' to spooky season with this hilarious Halloween pic.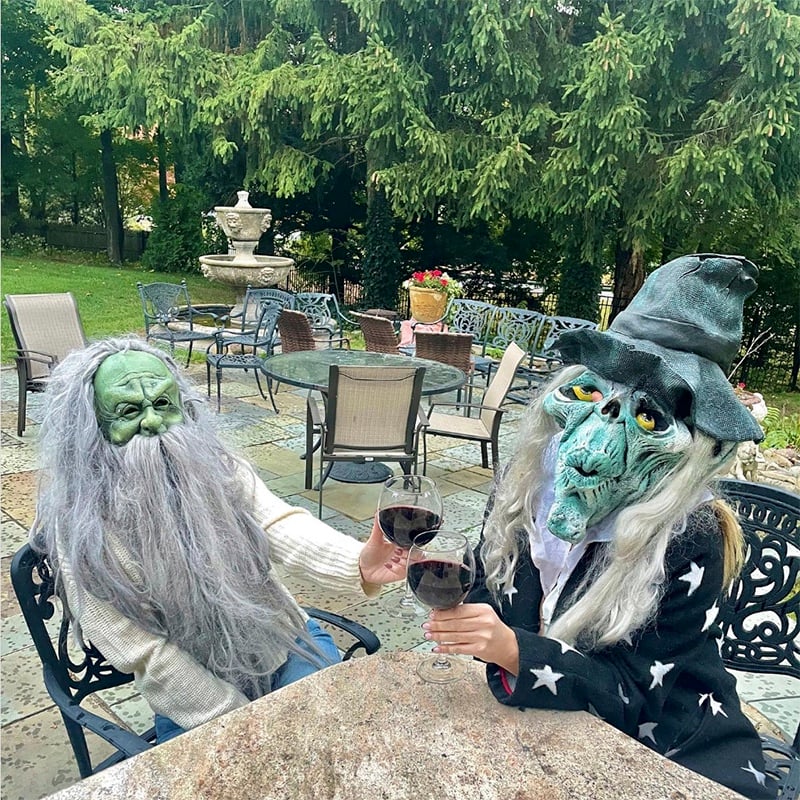 "Sunday Scaries" much?! Ashleigh Spaulding, right, and her sister, Sammi D'Angelo, had a ghoulish good time at their dad's house in Glen Rock on a recent Sunday afternoon, where they put on some spooky masks he had in the house and sipped on Cabernet. And what a perfect photo op indeed! "Our family has always been big fans of Halloween," Spaulding tells BERGEN. "When our mom, Marti D'Angelo, was alive, she would elaborately decorate the front lawn and scare the kids on Halloween." We love that her daughters are keeping the fright-fest going. Cheers to the spooky season! For more of what's going on in Bergen County, follow us on Instagram @bergenmagnj.