A Golfer's Takeoff
Bergen-born pro Morgan Hoffmann soars toward greatness—by slowing down.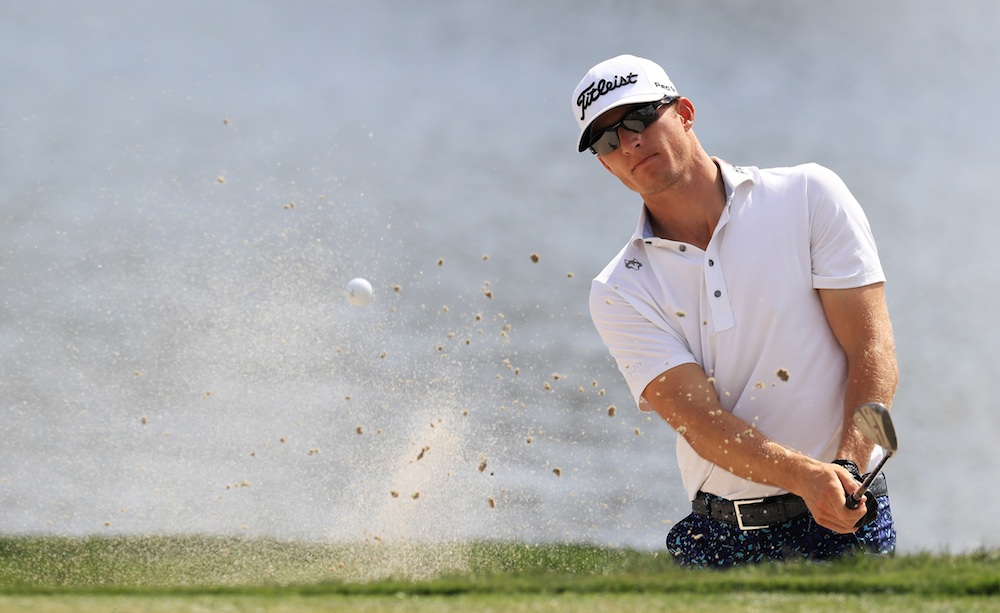 In life, you try to be the best you can be. That's Morgan Hoffmann's goal in golf too, but in golf there's a score. "Even when you shoot an amazing round," he says, "you still have a couple of holes that could be better." That never-satisfied attitude has helped propel the 28-year-old Franklin Lakes native, who grew up in Wyckoff, to recent successes such as a second- place finish at the Honda Classic in Palm Beach Gardens, Fla., in February. And it's combined with a definite need for excitement.
"I'm an adrenaline junkie," he confesses. "I love going fast—and anything that will get my heart beating." Little wonder that, like the late golf great Arnold Palmer, he's become a pilot who flies himself to tournaments. Hoffmann, who now lives in Florida, has told interviewers that a chat with Palmer at his eponymous Palmer Cup at Cherry Hills in 2009 inspired him to get his pilot's license.
But he realizes that to succeed in golf one must have patience as well as passion, focus along with strength. "It's tough because I want to go at every pin," he says. "I want to make it exciting. I love a challenge, and trying to figure out how to win out here for the past five years has been the biggest challenge of my life. Every day I feel I can get better."
Along the way, since turning pro in 2011, he's been re-learning old lessons. "My dad was my first coach," he recalls, "and he was always trying to drill into my head the need to focus on my swing tempo. 'Keep it slow,' he'd say. Of course, I didn't want to listen. But as I pursue a career on the PGA tour, I continue to slow my swing down and try to get more consistent. So that's always stuck with me."
At 13 he came under the tutelage of Tom Flatt, then an assistant at the Arcola Country Club in Paramus, who helped him focus on his short game. Although Hoffmann moved on to Oklahoma State University and then the PGA, and Flatt became head pro at River Vale's Edgewood Country Club, the two remain great friends. Busy as he is with his PGA schedule and the practice necessary to stay at the top of his game, Hoffmann finds time for return visits to Wyckoff in the summer to visit his mother and local friends. While home, he continues his training at Arcola, just minutes from his house. (The course, he cautions, now has "a 17th hole that is a 500- yard par 4—extremely difficult.")
For dining in Bergen he favors Baumgart's and The Country Pancake House in Ridgewood—"and if I'm feeling Italian, Aldo's in Wyckoff," he says. And he cherishes memories of his experience playing golf at Ramapo High School and the worthy adversaries he faced at Bergen Catholic, Don Bosco and Ridgewood. "The challenge is being the best that I can," says Hoffmann. "Figuring out who I am on the course and what my game is like, and trying to be that every time."
After finishing ranked 133rd in the FedEx Cup last year, Hoffmann had risen to 69th place for the 2017 season. He's got a way to go before he's another Palmer, but he's already flying high.