A Gown For Every Girl
Q&A with Sarah Flax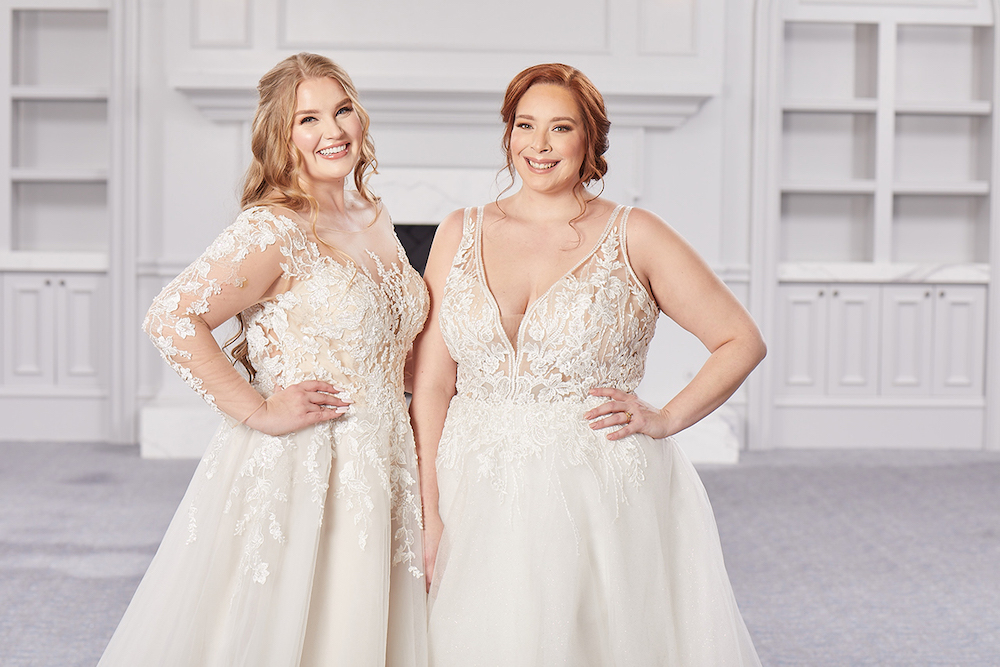 Photo courtesy of Brides by Young
Attention, Bergen brides-to-be: There's a new spot for you to "say yes to the dress" right in our own backyard! Brides by Young, a national plus-size bridal boutique, is set to open the doors of its first East Coast location in the Shops at Liberty Plaza retail center in Rochelle Park, offering gorgeous gowns ranging from sizes 14 to 34. BERGEN chatted up Sarah Flax, the vice president of sales and operations for the Midwest-based brand, to get the inside deets on why they're opening shop in Bergen County and what eager fiancés can expect to fall in love with at their grand opening on Feb. 6.
BERGEN: What inspired Brides by Young?
SF: Our founder, Young Colling, had been working in the retail and bridal industry for many decades. After a few years of owning a bridal store in Indianapolis, she saw how limited the options were for brides who wear size 14 and above. A wedding dress is the most important piece of clothing women buy in their lives, and plus-size women had so few options. Colling was determined to solve this problem.
When [Colling] started Brides by Young, we were one of the first bridal boutiques in the Midwest to specialize in serving curvy and plus-size women. Now the fashion industry is finally evolving and embracing women with curves. Every day we see a few more bridal boutiques adding plus-size gowns to their selection and we look forward to the day that women of every size feel they have unlimited options.
BERGEN: Why did Brides by Young open a boutique in Bergen County?
SF: We had so many brides flying to our stores in Indianapolis and Chicago and had many requests from brides on the East Coast. We fell in love with Bergen County because it is truly the shopping mecca of the East Coast. It's also centrally located for our brides with easy transportation options.
BERGEN: You recently shot photos for a national campaign at Alpine Country Club in Alpine. Why did you choose to shoot in Bergen County when your home base is in the Midwest?
SF: We chose the Alpine Country Club because not only do we love the beautiful interiors and grounds of the space, but this venue feels very true to our brand's aesthetic and taste. We used the same architect, ENV in Englewood, that remodeled the country club, to design and build our new store. That's one of our best-kept secrets.
BERGEN: What type of shopping experience can a bride expect at the store?
SF: We carry more than 500 wedding gowns and 400 evening gowns. We are proud to say that we have the largest selection of plus-size wedding and evening gowns in the country and offer dresses from designers from around the world, like Pronovias, Demetrios, Stella York and more.
We also have our own bridal and evening collections designed by [Colling] herself. She created a line that enhances every woman's curves and embraces the trends that are happening in the fashion industry while creating the fit and comfort that every bride wants. We love being able to offer our own line because it also gives our brides the opportunity to wear something that nobody has seen before.