A Look Back
A lot has changed since Bergen Health and Life began publishing 10 years ago. In honor of our anniversary, we review what a decade has brought.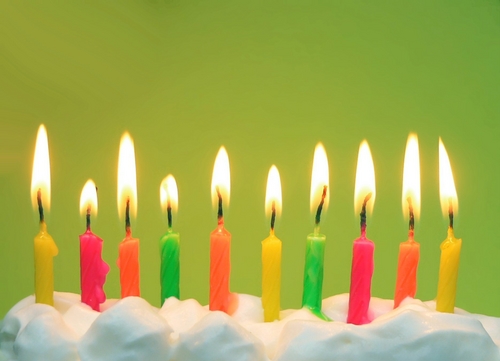 Ten summers ago, as we were putting the finishing touches on the very first issue of Bergen Health & Life, we were excited and proud to put out our "brag book" about Bergen. The way we looked at it, our county had the best of everything—great people, great parks, great shops, great schools, great dining and easy access to arguably the greatest city in the world. Sure, affluence and sophistication set us apart, but at the same time we were inclusive—one of the most diverse and densely populated counties in the country—and down-to-earth. Little did we know that just as the magazine's maiden issue would be hitting mailboxes, our world would be rocked forever. Bergen County lost 147 lives on 9/11 (multiply by the spouses, sons, daughters, parents, friends and acquaintances who survive them and the repercussions are boundless), and we learned that bravery, compassion and community spirit are also among the county's finest traits. In this look back at the decade since, you'll see just how far we've come—and get a glimpse of what the future holds.
Demographics
If it seems your corner of Bergen County has gotten more crowded over the last 10 years, well , unless you live in Edgewater, it's probably your imagination. The 2010 United States census numbers are in and, as it turns out, our ranks increased a mere 2.4 percent in 10 years, from 884,118 i n 2000 to 905,116 in 2010. One reason? "Bergen County is about as built up as it can be," says Dante Chinni, director of Jefferson Institute's Patchwork Nation project and author of Our Patchwork Nation: The Surprising Truth about the "Real " America (Penguin, 2011). And Edgewater's whopping 50 percent growth can be chalked up to waterfront developments like One Hudson Park and The Peninsula at City Place. In every other part of the county, "when a new population comes in, it's because another part left," says Chinni .
So who's going? Mostly non-Hispanic whites, whose share of the pie decreased from roughly 80 percent to 72 percent between 2000 and 2010. In Bogota alone, for example, non-Hispanic whites dropped from 63 percent to 42 percent. And who's coming? The Korean-American population exploded by 58 percent over the last decade, making Bergen home to the largest Korean-American contingent in the country. Yet it's by no means the only immigrant group to join our already extensive cultural quilt, which has long comprised Italian, Irish, German, Polish, Jewish, African and Greek Americans: The latest census reveals the Indian population grew by 40 percent, while Mexicans doubled in number to roughly 9,000 and Puerto Ricans increased 49 percent to nearly 26,000. "Bergen County is ahead of the curve in the way it's changing," says Chinni . "It's a lot more culturally diverse than the typical 'Monied 'Burb.'"
"Monied 'Burb?" That's one of the 12 labels used by Patchwork Nation to categorize the more than 3,100 counties that make up the U.S. It describes Bergen (and, for the record, Orange, Marin and Monterey counties in California—pretty good company!), and it's as positive as it sounds. "The median household income in Bergen is $80,000," Chinni points out. Alpine ranks fourth on Forbes' 2010 list of the richest zip codes in America. Monied 'Burbs like Bergen County rank lowest of all on Patchwork Nation's Hardship Index Comparison, which looks at things like gas prices, foreclosures and unemployment rates. All in all , times may be tough, but relative to the rest of America, we've got it good.
Education
Schools are Squeezed
At a time when enrollment in public schools is rising—we've added roughly 9,000 students since 2000, for a total of 135,115 students at an average cost of $17,800 a year—New Jersey Gov. Chris Christie's education cuts mean teachers may routinely be handling classes of 30 pupils or more. The trend hasn't been lost on Ann Turtoro, a teacher of the gifted and talented and director of library media in South Hackensack's Memorial School (grades kindergarten through 8th): "There's been an increase in the number of students per classroom, and that really hurts teaching because you can't give children as much individual attention. This has been happening over the last two or three years." More testing and the pressure to raise test scores only exacerbate the problem. Ten years ago, standardized tests were administered in the 4th, 8th and 11th grades; today they begin in 3rd grade and are taken every year through 8th grade and then again in 11th. For teachers, it means test prep has become part of their core curriculum. For kids, it means less time for out-of-the-box learning. "When I taught 4th and 5th at Memorial School, I was able to add a math or a word game," says Turtoro, who also served as head of the Wood-Ridge Board of Education's curriculum committee in the early 2000s. "Today, you no longer have the time to put in some of the fun things."
Yet even in this tough time, bright spots abound. In 2010 Bergen boasted six of the top 10 elementary schools in the state, based on the New Jersey Assessment of Skills and Knowledge (NJ ASK) test results: Alpine Elementary (1), Tenafly's Malcolm S. Mackay (2), Ridgefield Park's Grant (5) and Roosevelt (9), Ridgewood's Willard (8) and Wyckoff's Calvin Coolidge (10). Back in 2003–2004, the first year ASK was administered, only two Bergen elementary schools were in the top 10: Roosevelt and Wandell in Saddle River.
As for Bergen high schools, more students are taking AP classes than ever before, says Chris Adams, who teaches 11th grade English at Bergenfield High School. "It's a way for students to prove that they are college-ready," he explains, since getting into college is more competitive than it used to be. He also sees more kids taking SAT-prep courses.
As for high-performing Bergen high schools, the rankings remain about the same, with only four changes to the 10 top Bergen schools based on High School Proficiency Assessment (HSPA) test scores. For the 2009–2010 school year, Bergen Academies in Hackensack, Bergen Technical School in Teterboro, Pascack Hills High School in Montvale and Hasbrouck Heights High School bumped Pascack Valley High School in Hillsdale, Ridgewood High School, River Dell High School in Oradell and Northern Valley Regional at Old Tappan off the list. (They had all made the top 10 in 2002–2003, the first year the HSPA was administered.)
Another change to education in the last 10 years is how technology has revolutionized the classroom: "We have electronic whiteboards now, more computers per student, and teachers can create blogs kids can see on cell phones," Turtoro says. The technology is available at home too: "Students now have more access to teachers; they can catch up with homework online and even take test-prep classes on sites like Study Island so parents don't need to pay a tutor. And in many districts, the school's website allows access to a student's records so parents can stay on top of every last homework assignment."
Real Estate
Real estate gets a fever, then a chill
Don't believe everything you hear, warns Susan Laskin, a Hillsdale-based realtor who's in the top 1 percent of Coldwell Banker agents internationally. "To watch the national news, you'd think the market is dropping 25 percent overnight!" But the fact is, our close-to-the-action location cushions us to some extent from real estate woes: "Bergen County is really different from many areas in the country because we are the bedroom community of New York City—a quality place where people can plant roots, raise a family and enjoy an easy commute, a feeling of relaxation, excellent schools and proximity to malls," says Laskin. "So when the economy has been down in other parts of the country, we've been affected way less. We still have buyers who want to buy and sellers who want to sell."
Indeed, sales rose 17 percent in 2010 from the admittedly so-so prior year, and the trend is expected to continue. What's more, says Laskin, opportunities for home buyers are legion. Post-9/11 interest rates were 7.1 percent compared with just 4.5 percent today, and we're at 2003 prices. "There are steals out there," Laskin insists.
What about those hard-to-get mortgages we've been hearing about? "If you have 20 percent to put down you can get a mortgage, no problem," Laskin says. And if you don't have that down payment handy? Make friends with Equifax, Transunion and Experian: "Good credit is a big deal, so clean it up if you need to," she advises. While Laskin freely admits it's a buyers' market right now and sellers may be unhappy about pricing, she has encouraging words: "Properties that are priced well fly. There are bidding wars today from people who are perceiving value."
While sales of super-luxury homes (anything over $1.5 million, and in Alpine and Saddle River there are plenty) are making a sluggish comeback from the 2007 mortgage crisis, properties from co-ops to McMansions are spending an average of just three to four months on the market. It probably helps that today's buyers and sellers are savvier than ever: Being able to scan properties online means folks are coming to brokers with their hit list all ready. In fact, when asked what has affected the real estate industry more than anything in the last decade, Laskin, who's been a real estate agent in Bergen County for 22 years, cites technology. "Buyers don't look at newspapers anymore. They flick through pictures online, and when they see something that makes them happy, 'Boom!' It's all about Internet marketing today."
---
At a Glance
Average Residential Sales Price
2000: $292,243
2007: $576,809
2010: $508,850
Source: state.nj .us/treasury/taxation/ l pt /class2avgsales.shtml
---
Food/Restaurants
Dining welcomes the world—and the farm
When it comes to fine dining in Bergen County, the usual suspects are alive and well , from Café Matisse in Rutherford to Café Panache in Ramsey, and from Chez Madeleine's Petit Paris in Northvale to Esty Street in Park Ridge. Mainstays like The Saddle River Inn, Valentino's (also in Park Ridge) and the (new and improved) Ho-Ho-Kus Inn & Tavern are also on the special occasion hit list. What's new? For starters, ethnic cuisine has been elevated to upscale, with relatively recent entries like Oceanos in Fair Lawn, Nisi and Axia Taverna in Englewood and Varka in Ramsey dishing out gourmet Greek. Meanwhile, Mantra in Paramus serves Indian fare in an elegant setting. And across all kinds of establishments, "fusion" has become a buzzword.
"Chefs are not afraid to explore different ingredients, says Fort Lee's Ji Cha, a season 5 contestant on Fox's Hell 's Kitchen. And as a sales associate for Sysco, the country's largest food- service distributor, who's had Bergen as her beat, she ought to know. "There's an effort to get out of the box of each cuisine," she says— that is, to adjust once-rigid recipes and experiment—"so there are more orders for Asian ingredients like Napa cabbage and lemongrass, for example." Case in point: The River Palm Terrace steak house in Edgewater now has a sushi chef on the premises, and a big sign in the window of Yakitori 39 on DeGraw Avenue in Teaneck says "Japanese tapas."
Locavores, too, have reason to rejoice: Farm-to-table fare is also hot, with Fair Lawn's Picnic, the Restaurant (voted top newcomer in Zagat's latest Jersey edition) a prime example. The menu changes daily, making use of locally grown vegetables and herbs and putting a seasonal stamp on creative offerings. The number of farmers' markets and Community Supported Agriculture (CSA) programs in Bergen County has also risen in the last decade, along with the popularity of the local food movement nationwide.
Of course, since TARP (the Troubled Asset Relief Program) entered our vocabulary, restaurants have also had to pay more attention to our pocketbooks as well as our taste buds. According to a 2011 New Jersey Internet Restaurant Directory poll of 400 residents, 56.8 percent say they are eating out less than they did two years ago. And when they do go out, they're looking for good value, good food and an interesting dining experience. "They want to try new things," says Cha. Hence the emergence of inexpensive bar menus featuring inventive small plates and hopping happy hours at places like The Bicycle Club (Englewood Cliffs), Bonefish Grill (Paramus), Fleming's (Edgewater), Morton's The Steakhouse and McCormick & Schmick's (both at The Shops at Riverside), Bistro 55 (Rochelle Park) and the aforementioned Nisi. Restaurants are also responding to concerns over bloated checks. For the first time in 15 years, the average price of a meal has dropped—from $39.24 last year to $38.48 this year, according to Zagat.
And let's not forget the "burger boom." Bucu (the name is a mash-up of "burger" and "cupcake," Plaza 35 on Route 4), Bobby Flay's Burger Pal ace (Bergen Town Center), Smashburger (The Shops at Riverside) and Rock Burger (Glen Rock) are among the more popular newbies on the Bergen County scene, and, says Cha, "Sliders are selling big everywhere—it's like fast food meets fine cuisine! They're cheap items that taste good."
POLITICS
A 'blue' period turns 'red'
In politics, donkeys dominated elephants locally for most of Bergen Health & Life's first decade, with Dennis McNerney's two terms as county executive (2003– 2011) marking Bergen's first era of Democratic rule. The county also voted "blue" for President twice (choosing loser John Kerry in 2004 and winner Barack Obama in 2008) and for Governor three times (for winners Jim McGreevey in '01 and Jon Corzine in 2005, then again for Corzine in 2009 as he lost to current Republican Gov. Chris Christie). But the "red" tide that transformed the U.S. House of Representatives last fall also ended that Democratic era in Bergen, as County Clerk Kathleen Donovan unseated McNerney and the G.O.P. took control of the Board of Freeholders.
State Sen. Loretta Weinberg (D– Teaneck) attributes Donovan's victory partly to allegations of corruption. While not criticizing McNerney, she says she was "embarrassed by my party organization of the past" in connection with the 2008 mail-fraud indictment and the 2009 conviction of former Democratic County Chairman Joe Ferreiro. (Last year, the charges against Ferreiro were vacated by a U.S. District Court judge.) The allegations, she believes, "turned people off from Democrats for that election, and the Republicans had put up—in the form of Kathy—a moderate, pro-choice woman who didn't scare the Bergen County electorate by being too right-wing."
Corruption charges, alas, aren't new. What's changed most in Bergen politics in the last 10 years is "probably the county's growing diversity," says Republican Pat Schuber, who preceded McNerney as county executive and now teaches at Fairleigh Dickinson University's School of Administrative Science. "I'd estimate there are now 110 languages spoken in the county. The new residents' natural political affiliation is Democratic, and that—on top of the fact that the Democrats have more registered voters to begin with—is a challenge for Republicans." But he adds that his party tends to do well when budget issues are uppermost in the public mind, as they surely are now.
Indeed, government's growing costs—and stiff popular resistance to any hike in already-high property taxes— were one of the decade's key themes. To save money, it's been proposed that some of Bergen's 72 townships and boroughs consider merging, or at least sharing services. "The county prosecutor has provided money for serious studies on consolidating police departments, and several towns have agreed to look into it," says Schuber. "It's more than just talk— that's a big change from 10 years ago."
Another change? The ubiquitous political use of social media we hadn't even heard of in 2001. Says Sen. Weinberg: "If you'd told me even two years ago that I'd be doing Facebook and answering 2,500 'friends,' I'd have said you were crazy. But there I am."
— TIMOTHY KELLEY
MAIN ST.
Downtowns Feel the Pinch
A few of the gems we know and love, like Bischoff's in Teaneck, (the original) Baumgart's in Englewood, Kate's Shoes in Hackensack, Country Pancake House in Ridgewood, Hamrah's in Cresskill and Conrad's Confectionery in Westwood, are still standing. But that's a rarity, as mom-and-pop stores slowly give way to Dunkin' Donuts, CVS and Bank of America, making for one-size-fits-all Main Streets and leaving Ridgewood and Englewood as the county's premier "destination" downtowns, with Westwood coming in a close third. In other words, it's quite plausible that someone from Ridgefield, say, might venture to Englewood for an afternoon of strolling and shopping. But trekking from Oakland to Hillsdale or from Wood-Ridge to Montvale? Not likely. Fact is, many of us aren't even visiting our own Main Streets. As Jefferson Institute's Chinni says, "If an errand requires driving, most people tend to bypass local stores in favor of the big-box stores."
Plus, many of our Main Streets are lacking the "X" factor. "I wish we had cooler shops and better restaurants," says Jennifer Disanza of Rochelle Park, who points to Ridgewood and Englewood as worthy of imitation. What's the allure? An interesting array of independent boutiques and national retailers, a high "browsability" quotient, savvy merchandising and quality eateries. And let's not forget the need to please the eye: Our county seat, Hackensack, is undergoing a downtown renewal. Streetscape improvements like trees, benches, sidewalk resurfacing and façade refurbishing aim to restore the city's visual appeal.
One flourishing entrant to the Main Street market: consignment shops, like Barbara Ann's Consignment on Main Street in Ramsey and New to You on Cedar Lane in Teaneck, where people can turn their gently worn Louis Vuittons, Fendis and Chanels into cold hard cash. Since the recession, fashionistas are less willing to shell out top dollar when they can get almost-new luxuries for less.
Alive and well is the perennial debate about Bergen's blue laws, revived by Gov. Christie's move to repeal the decades-old ban on the sale of clothing, furniture and electric appliances on Sunday. It's costing the state $65 million in lost sales tax, he argued, a sum New Jersey can't afford to sacrifice. What do we Bergenites feel about it? It's a split, with about half enjoying the decreased traffic and increased serenity, and half claiming the laws are anti-freedom and prevent businesses and employees from raking in extra cash—and Bergenites from completing errands. The true test may be the opening of American Dream, the new moniker of the ill-fated Xanadu entertainment complex in the Meadowlands: Will Sunday shopping be allowed, as Gov. Christie has intimated? We'll see…
---
R.I.P.
Packard's supermarket, Prozy's Army-Navy Store and Womrath's Bookstore in Hackensack, and Tice Farms in Woodcliff Lake
---
Health
Healthcare advances— and Hassles
To paraphrase Dickens, in healthcare it was the best of times—and the worst. "People are becoming more aware of the need for preventive care—getting enough exercise, eating right, monitoring their blood pressure and going in for physicals," says John Hopper, who served 30 years as health officer and director of the Board of Health for Paramus until his July retirement. Case in point: Fewer Bergenites smoke cigarettes today—the proportion is down to 15 percent. "And there are now walk-in clinics all over the county where people can see the doctor on a minute's notice if they need to."
Medical technology has made great leaps in the decade, and Bergen has been in the thick of it. One example: Thanks to the robotics revolution in surgery, a man diagnosed with prostate cancer today has a much better chance of emerging from treatment with his sex life and continence intact than he would have in 2001, says Vincent M. Lanteri, M.D., of the New Jersey Center for Prostate Cancer & Urology in Maywood, which introduced the DaVinci surgical robot to the tri-state area. Bergen had just one robot in 2001; now there are nine.
Also, lessons learned from the 9/11 tragedy have brought planning for medical emergencies to the forefront in the county, says Nancy Mangieri, new director of the Bergen County Health Services Department. A volunteer medical reserve corps of 390 doctors, nurses, pharmacists and other trained personnel now stands ready to jump into action, and county agencies are coordinating their emergency-response plans as never before. "I could never tell you we're safer," Mangieri says carefully. "But we're more prepared."
Still, Bergen hasn't been immune to the ills that have plagued healthcare nationally. For example, says Hopper, "we're getting many more calls from people who don't have health insurance."
Soaring costs and growing ranks of the uninsured were problems even before 2008; since then, a sour economy has increased the pain. And efforts to address these woes—efforts like insurance-company cost-saving rules and the Patient Protection and Affordable Care Act signed by President Obama last year and now apparently headed for a Supreme Court review—bring new challenges for local doctors, hospitals and patients alike.
"I don't know of a single doctor in Bergen County who is as happy now as he or she was 10 years ago," says Englewood internist Steven Frier, M.D., president of the Bergen County Medical Society. "And it's not just money. It's harassment by insurers and government."
Protest signs popped up all over Westwood in November 2007 when Pascack Valley Hospital closed its doors after 48 years due to financial problems, and the controversy goes on. Englewood Hospital and Medical Center, Holy Name Medical Center and The Valley Hospital all favor keeping Pascack Valley closed, says Dr. Frier, "because it increases the likelihood that they'll stay in the black." But Hackensack University Medical Center wants to reopen the Westwood facility under its auspices to meet the needs of that part of the county. "As is usual in human affairs, both sides have merit," the doctor says. The state health commissioner has said the county has enough hospital beds without Pascack Valley, but Westwood town leaders bemoan the local jobs lost due to the closing, and Mayor John Birkner Jr. asks in an online statement: "How long will doctors continue to maintain office space near a vacant hospital?" One bright spot, which many county residents don't seem to know: While the rest of the hospital is closed, an emergency room is actually open 24/7 at the Westwood location at 250 Old Hook Rd.
—TIMOTHY KELLEY