A Multi-Cultural Montvale Birthday
Little Leon turns one year old with a special party that honors both his parents' cultural backgrounds.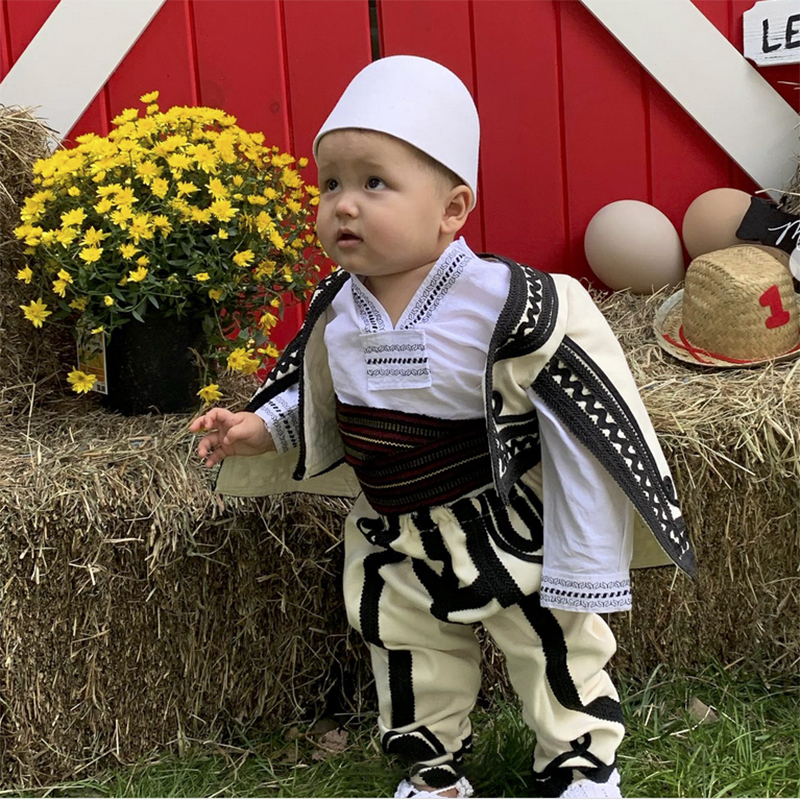 A baby's first birthday party is more for the parents, essentially a celebration of surviving their first 12 months of parenthood. And we love that Kushtrim Sadiku and Ali Glasner of Montvale honored that mentality when throwing a party for their son, Leon. In a series of sweet photos posted to Dad's Instagram page, Leon is shown celebrating with friends and family at his farm-themed party held at his family's home. He's wearing various outfits, two of which are nods to his parents' backgrounds. "I'm Albanian, from Kosovo, and my wife is Korean," Sadiku tells BERGEN. "My wife and I will always remember bringing together our families and our different cultures to celebrate our first child." For more of what's going on in Bergen County, follow us on Instagram @bergenmagnj.