A New Kind Of School Sports
Esports, "or electronic sports," has been around for years, but it's gaining new fans—and players—in Bergen County. Does your kid's high school have an esports league?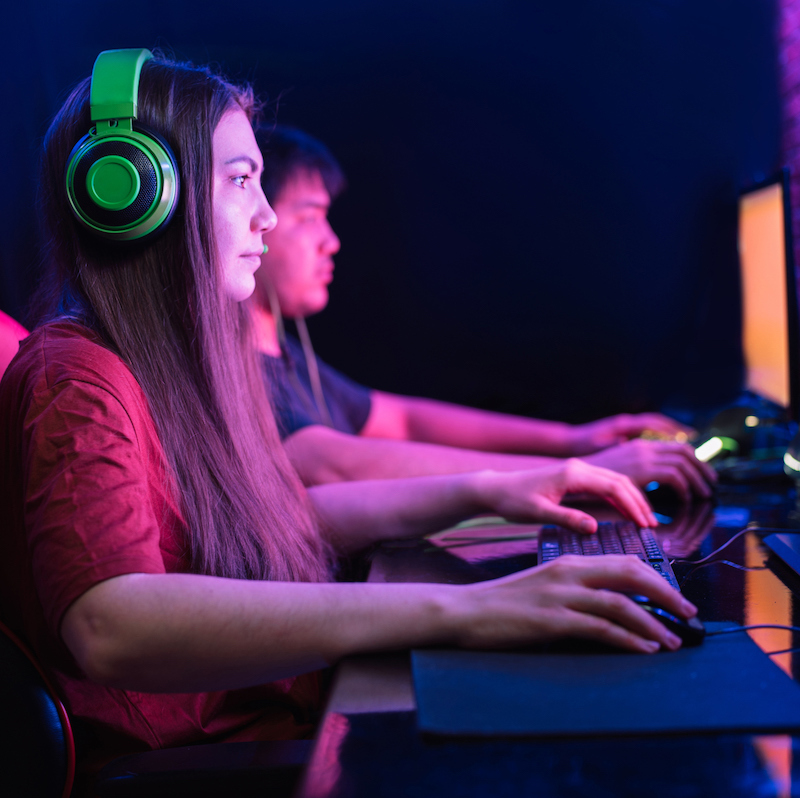 Once upon a time, kids played sports to keep occupied and live out athletic fantasies. Grownups, meanwhile, caught on and identified even more benefits: Youth sports can teach teamwork and friendship building. The same story has played out for gaming, which started as a hobby driven by video games—from Donkey Kong and Pac-Man to Candy Crush Saga and Minecraft—and has since given rise to esports.
Esports stands for "electronic sports," a form of competition using video games. It's essentially a league for kids who may not be interested in playing traditional physical sports like basketball and soccer (although many play both physical sports and esports) but still teaches the importance of making friends and working together in a group. It's been around for several years, and it's recently picked up more steam here in New Jersey, particularly in schools. 
Interested kids (and their parents) should also check out the STEM-accredited High School Esports League, which hosts regional, state-wide and national championships for schools around the country. Plus, New Jersey has its own Garden State Esports Twitter account—883 New Jersey attendees were at the esports winter finals, so it's definitely catching on!
It's popular at Wood-Ridge High School, which this semester introduced esports for the first time to its students. It was the brainchild of the school's athletics director Marc Sinclair and math teacher Robert Berger, who saw an esports club as an alternative for students who may not otherwise be involved in extra-curricular activities. 
Players even compete in esports matches and tournaments, just like in mainstream sports. For instance, one team plays a game (virtually) against another squad in either New Jersey or elsewhere (such as Virginia, New York and Florida, to start) in the hopes of making it to the next round. Currently, Wood-Ridge offers and competes in games such as Mario Kart Ultimate 8, Splatoon 3, Rocket League and Super Smash Brothers. 
Around the county, there's also an esports club at Bergen County Academies in Hackensack, and other schools in the area such as Dwight Englewood, The Frisch School in Paramus and Ridgewood partcipate too.
And it's not just in high schools—esports is also becoming popular at the college level. Since the spring 2021 semester, Bergen Community College has been a part of the National Junior College Athletic Association (NJCAA)'s esports division, and operates under the umbrella of the Bergen Community College Athletics. Games played by the BCC esports team vary by semester. Current BCC students can register here and choose the games they're interested in competing in. Go Bulldogs!
If your teenaged son or daughter is into video games, ask teachers or administrators if their school offers esports—if not, maybe they can initiate an esports club for their school!
Have you ever heard of esports? Are you happy it's catching on in Bergen? Tell us on Instagram @bergenmagnj.