A 'Paradigm Shift' In Heart Valve Repair
An innovative procedure called TAVR gives more patients the option of minimally invasive aortic valve replacement.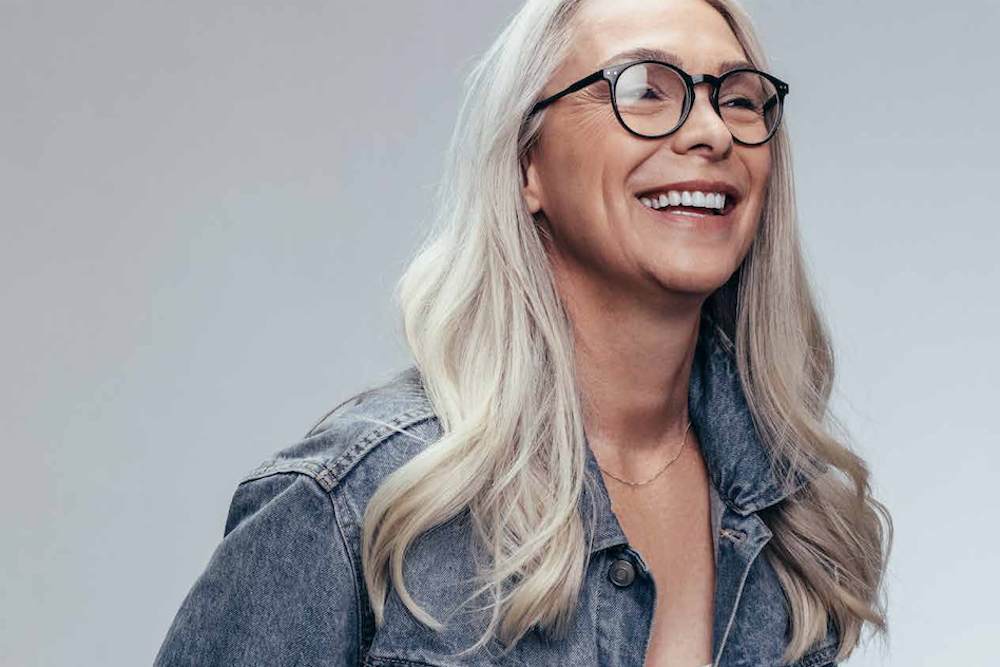 The days of open-heart surgery are medical history. Arash Salemi, M.D., clinical chairman of cardiothoracic surgery at RWJBarnabas Health— Northern Region, calls a new procedure to replace failing aortic valves nothing less than "a game changer." The procedure, transcatheter aortic valve replacement (TAVR), offers a minimally invasive option for surgeons to replace an old, narrowing valve, giving ever-more patients many more years of good heart health.
Here, Dr. Salemi dives deeper into TAVR and its benefits for patients, which include no incisions, a shorter recovery period and, most importantly, fantastic long-term results.
Q: What is TAVR? Is this considered among the more minimally invasive heart procedures?
A: Transcatheter aortic valve replacement is aortic valve replacement without the need for an incision, without needing a heart-lung machine and without having to stop the heart. It is a suture-less technique. TAVR is minimally invasive both physiologically and anatomically. Physiologically, the standard of care for 50 years has been open-heart surgery, stopping the heart, during which time you replace the valve while organ function is sustained by the heart-lung machine. TAVR is less invasive physiologically because the heart maintains its pumping function throughout the procedure. It is anatomically less invasive because, typically, there are no incisions and you don't need to enter the breast bone as you would with a surgical approach.
Q: What makes TAVR a better procedure than other valve replacement operations?
A: In terms of intermediate-term outcomes, TAVR and surgical replacement are similar. But TAVR, because of its minimally invasive nature, provides a much quicker recovery period. Patients generally are in the hospital for a day or two after the procedure. With open-heart surgery, while the longerterm results are similar, the recovery phase can last as long as six weeks.
Q: How has it changed the way surgery is performed?
A: It has changed the way we evaluate patients with aortic stenosis. It is very common for patients over age 65 to have some degree of narrowing. When the narrowing becomes severe, treatment is warranted and necessary. We have achieved great results with open-heart surgery, but over the past decade, TAVR has allowed us to provide care to a broader base of patients with a quicker recovery time.
Q: Who is a candidate for TAVR, and who is not?
A: TAVR was first invented for patients at too high risk for standard valve replacement. Until TAVR, surgery was only for those patients who we thought could tolerate the operation. That means a large cohort of patients were left without treatment of a progressive heart condition. There are no medical therapies for aortic stenosis—no diet, no exercise regimen, no medication that can treat it. As the technology developed, we began to conduct clinical trials on patients who were healthier. These have demonstrated that patients ranging from low to high risk with open heart surgery all benefit from TAVR. Everyone with a narrowing of the aortic valve is now a candidate for TAVR and should warrant an evaluation.
Q: What happens during the procedure? 
A: The TAVR procedure generally takes about one hour. Patients are typically sedated, with general anesthesia used in only about 15 percent of patients. It is typically performed through the arterial blood stream—95 percent of cases are performed through the femoral artery in the leg. A catheter with the new aortic valve is passed through the blood stream and X-ray guidance is used to position it inside the patient's diseased native valve. Then the new valve is expanded into that space. The old valve is pushed aside against the aortic walls, giving the patient a brand-new valve to allow adequate blood flow.
Q: What is the recovery like?
A: The patient recovers in the Intensive Care Unit overnight where we monitor blood pressure and heart rhythm. About one-third of our patients go home the following day, another third the day after that and the rest shortly thereafter. The average length of stay is a day and a half. There may be some soreness at the puncture site in the leg, but it is minimal. Patients typically take a baby aspirin as a blood-thinning agent every day thereafter, and we may add additional antiplatelet agents for up to six months, depending on the case. Patients are advised to take a couple of weeks off to get back on their feet and follow up with their doctors. There are no long-term restrictions.
Q: How is the TAVR program at Saint Barnabas Medical Center (SBMC) expanding, and why?
A: Because of the great outcomes and quick recovery, our TAVR program is expanding rapidly. We are streamlining our patient workflow and are expanding our team of surgeons, support staff and operating room locations so we can see patients three to five days a week and perform procedures expeditiously. We are also actively involved in numerous clinical trials in this space so that we may offer the most current therapies to our patients.
Q: What else should the public know about TAVR and SBMC's program?
A: We are committed to patient care. Our goal is to provide the highest quality care to the broadest population of patients. TAVR is a transformative technology. It has been a paradigm shift in the care of aortic stenosis and we are proud to offer it.
Arash Salemi, M.D., a board-certified cardiothoracic surgeon, is the clinical chairman of cardiothoracic surgery for RWJBarnabas Health in the northern region and a member of RWJBarnabas Health medical group. He provides strategic direction for the healthcare system and clinical oversight for the cardiothoracic surgery programs at Newark Beth Israel Medical Center, Saint Barnabas Medical Center and Jersey City Medical Center.
Dr. Salemi received surgical training at the New York Presbyterian Hospital- Cornell, Memorial Sloan Kettering Cancer Center and the Cleveland Clinic, where he specialized in valve repair. He also completed post-graduate specialty training in endovascular surgery and interventional cardiology at the University of Paris and San Raffaele University in Milan. He performs all forms of adult cardiac surgery, with a particular interest in valvular heart disease. An international leader in structural heart disease, Dr. Salemi has performed more than 2,000 transcatheter aortic valve replacement (TAVR) procedures.
Dr. Salemi sees patients at all three hospitals and will perform surgery at both Newark Beth Israel and Saint Barnabas Medical Centers.