A Puppy Pool Party In Oradell
Best friends Sophie, Skye, Gracie and Daisy cool off while doing laps in their backyard pool.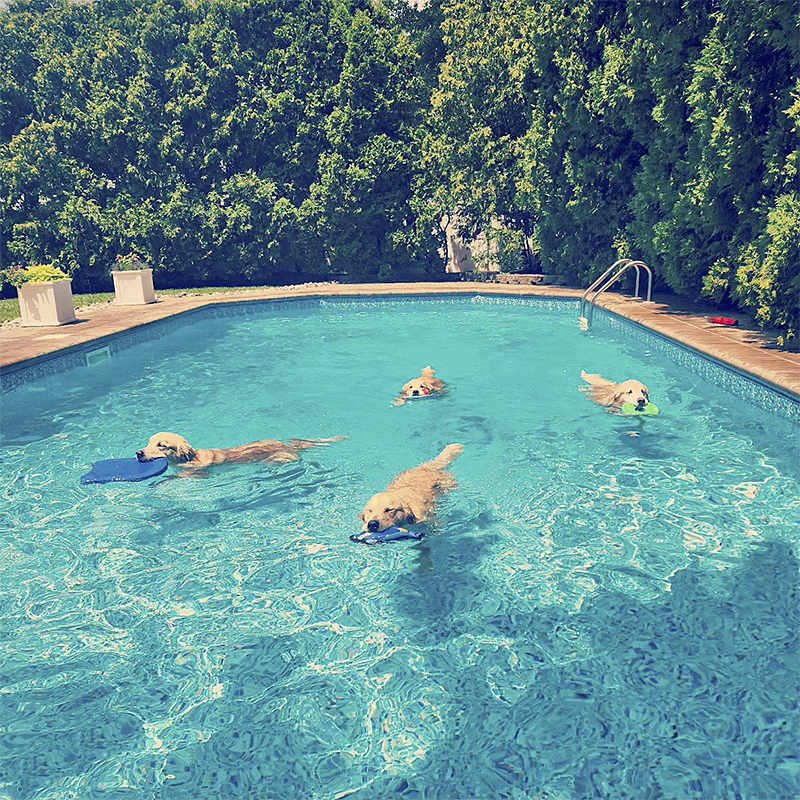 Summer pool parties aren't just for kiddos, they're for all the four-legged good boys and girls too! After taking four golden retrievers out for their walk, Bergen-based pet sitter Melanie Marcus supervised a puppy swim session in the dogs' Oradell backyard. She posted this adorable image of (from left to right) Sophie, Skye, Gracie and Daisy doing laps in the water. "I've never seen dogs that love being in the water more than these four," she tells BERGEN. "It's the highlight of my day." We loved seeing the pooches too! For more of what's going on around Bergen County, follow us on Instagram @bergenmagnj.