A Rare Skin Cancer is on the Rise
Merkel cell carcinoma is increasingly common and very aggressive, and requires a comprehensive treatment approach.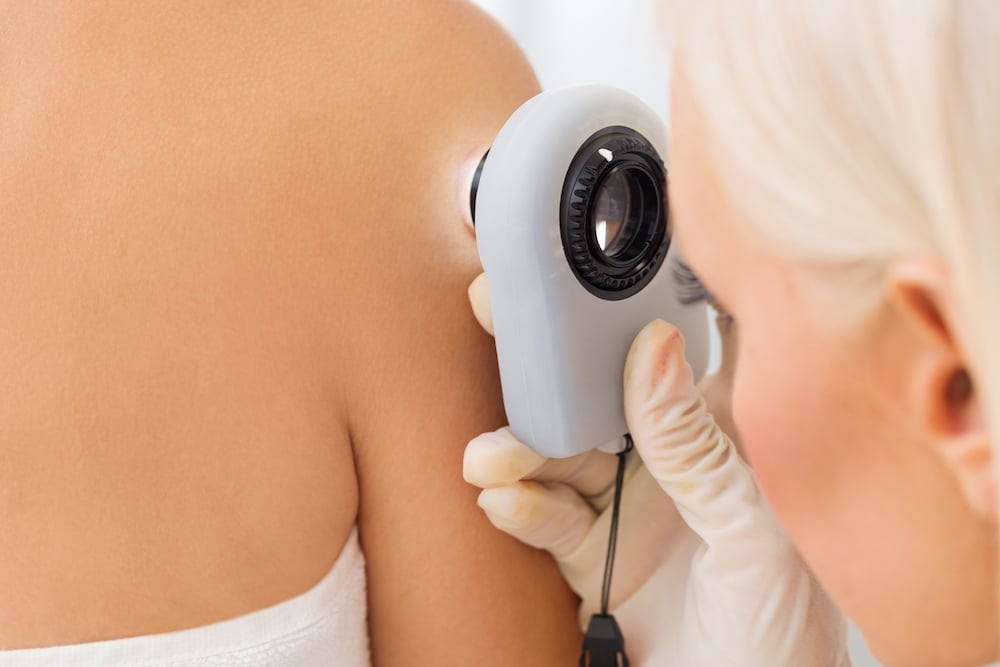 SKIN CANCER, THE MOST COMMON type of cancer, has been covered extensively over the past few years, and everybody knows at least something about the disease. However, there is a rare form of skin cancer that many don't know about called Merkel cell carcinoma (MCC), and it is on the rise in the U.S.
Only about 1,500 cases of MCC are diagnosed in the United States each year, according to Franz O. Smith, M.D., a surgical oncologist with Saint Barnabas Medical Center. "But the incidence is increasing," he says. The rise in MCC is related to increases in the risk factors for MCC. These include an aging population—the median age of patients is about 75, Dr. Smith says—and the fact that more people are living with weakened immune systems because of organ transplants, HIV and other immune-weakening disorders. Other risk factors include exposure to ultraviolet (UV) light, as with all skin cancers, and a virus called the Merkel cell polyomavirus.
Merkel cells, first discovered in the late 1800s by a German doctor named Friedrich Merkel, are an unusual type of skin cell, according to the American Cancer Society (ACS). They have features that are similar to nerve and hormone-making cells. They are located close to nerve endings, and help in the sense of touch.
Though rare, MCC is one of the most dangerous types of skin cancer. "It can be extremely aggressive, and spread to the liver, lung, lymph nodes and other sites," Dr. Smith says. MCC most often starts in the head and neck area, followed by the arms, but it can begin anywhere on the body. The ACS says that Merkel cell tumors typically look like firm, pink, red or purple lumps or bumps on the skin. They usually don't hurt, but they can sometimes turn into open sores or ulcers.
Due to its rarity and aggressive behavior, patients should be referred to a center with expertise in treating MCC. It is often diagnosed late, after the tumor has already spread. "Caught early, it is fairly treatable, but that takes a multidisciplinary approach that includes a surgeon, radiation oncologist and medical oncologist," Dr. Smith says. "And from a diagnosis standpoint, it is important to have an experienced pathologist examine the specimen."
Dr. Smith conducted research on MCC during his fellowship training, and because of his expertise has many patients referred to his practice. And that number is increasing, he says. His message is clear: Patients with a diagnosis of MCC should be evaluated and treated at a cancer center, like Saint Barnabas Medical Center. Experts trained in MCC and the multiple treatment options—including new therapies like immunotherapy—can keep Merkel cell carcinoma under control.