A Skating Sunday At Van Saun Park
Six-year-old Sterling enjoyed a skating session at Van Saun Park's Winter Wonderland, which remains open beyond just the holiday season.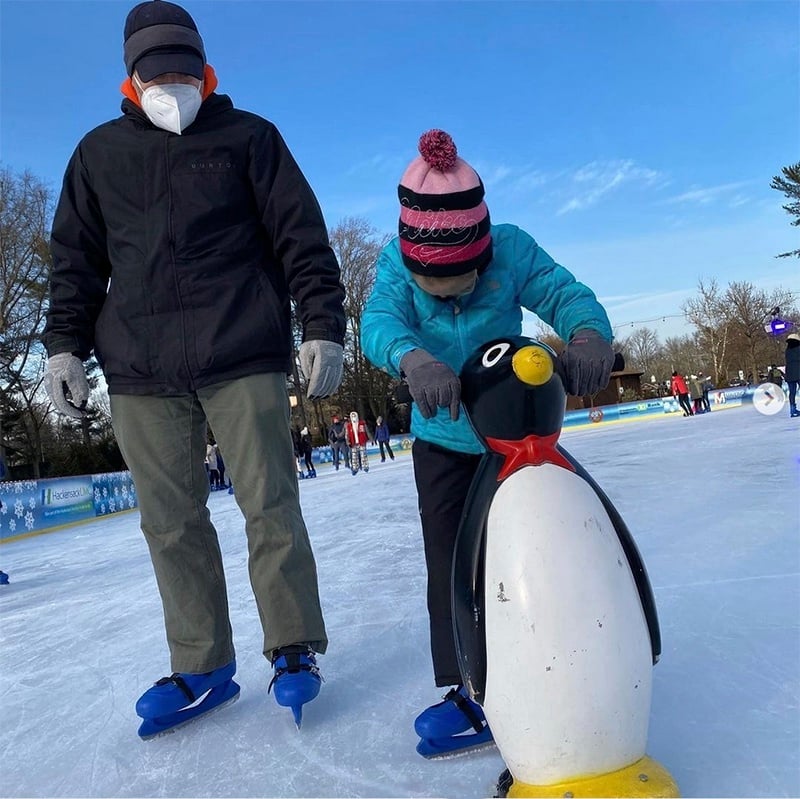 Due to popular demand, the skating rink at Bergen County's Winter Wonderland in Van Saun Park, which was supposed to just stick around for the holidays, has been extended until Sunday, Feb. 6. And this little cutie is certainly taking advantage! Jessica Czechowski of the Hudson Valley area and her 6-year-old daughter, Sterling, were visiting family in Englewood, and went for an open skate session at the rink at Winter Wonderland in Paramus. "We wanted to get outside despite the cold, and it was a beautiful, sunny day," Jessica says. "It was only Sterling's second time skating, but she was determined and skated the whole 90-minute session and absolutely loved it!" Afterward, the family checked out the light display at the Bergen County Zoo. "We absolutely love visiting Van Saun Park and we go often!" For more of what's going on around Bergen County, follow us on Instagram @bergenmagnj.