A Small Taste Before The Big Meal
Little Lux Abreu of Norwood gets a sweet treat courtesy of his pop on Thanksgiving day.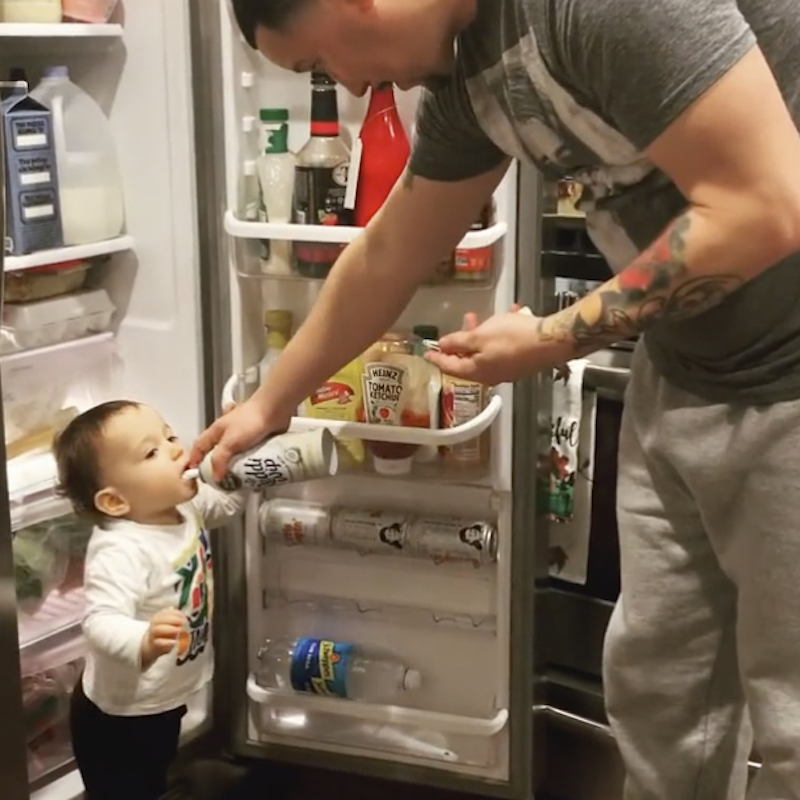 A small Thanksgiving gathering in Norwood was filled with many memorable moments for Allison Abreu and her family. She posted a series of images from the day, including a brief video of her husband, Jose, giving their 14-month-old son Lux a quick taste of dessert before dinner. "Daddy was behind the non-dairy whipped," Allison says. "Lux is allergic to dairy, so finding a non-dairy option was exciting." We bet it was tasty too. "We knew he'd love it," mom adds. "Lux loves to eat and loves the fridge!" For more of what's going on around Bergen County, follow us on Instagram @bergenmagnj.