A Summer Blockbuster
In a world where pandemic has taken over, drive-in theaters are coming with the cure for your quarantine fever.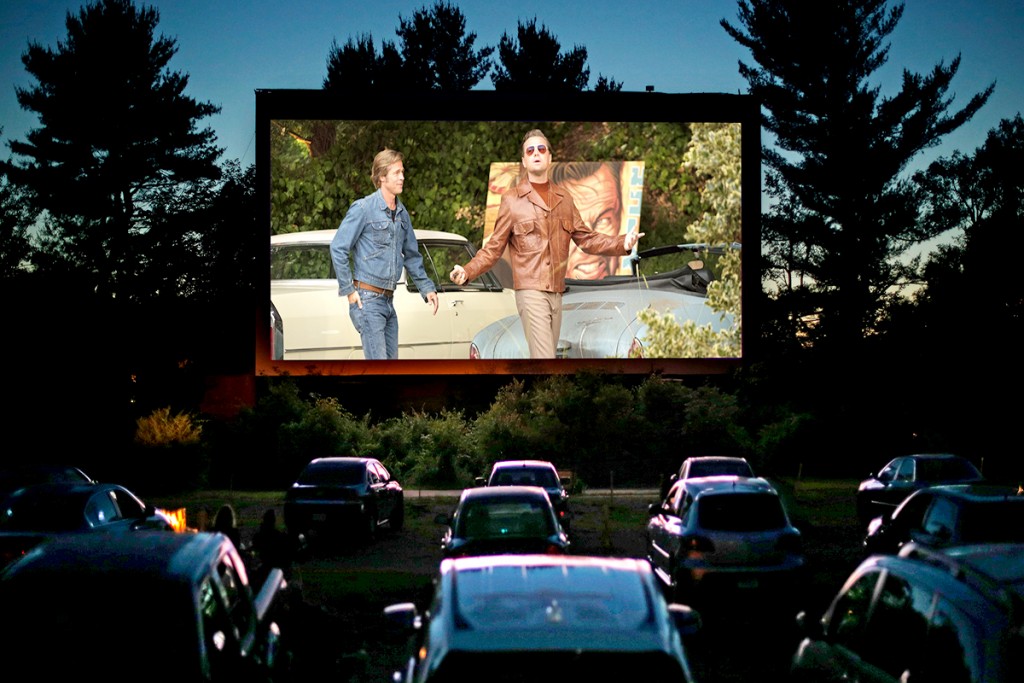 It seemed farfetched about two months ago, but going to the movies in the time of COVID will soon become reality—and, for many, a flashback to the good old days. Jumping on Gov. Phil Murphy's thumbs-up to car gatherings, several Bergen County locales are planning pop-up drive-in theaters. Beginning June 11, Demarest Farms in Hillsdale will host movie nights on its grounds, screening recent hits like Toy Story 4 and classics such as Grease and Jurassic Park every Wednesday, Thursday and Saturday. And you can't go to a drive-in without concessions: The farm will sell popcorn, burgers, hot dogs, chicken fingers, fries and more—practicing social distance policies, of course. Ramsey Theatre is in the process of finalizing details for its drive-in theater, including the location, a website, online ticket sales and on-site concessions. Updates will come via the Theatre's social media pages. Another company, 6ft Cinemas, is also planning pop-up drive-ins for Bergen County in June. Ticketing information for the first shows, slated for June 26–27 at the Rockleigh Country Club, will be announced on the company's website, company representatives tell BERGEN. The theater will be a twist on the old-fashioned drive-ins of the 1950s and '60s: food trucks, concessions and a bar (for the adults, of course).
For those of you who can't score a movie ticket or jockey your car in the lot for prime position at any of the upcoming Bergen County theaters, a scenic drive to Vineland will take you to Delsea Drive-In, New Jersey's only permanent drive-in facility. Or head north to Warwick, N.Y., and take in a flick at the town's popular drive-in. And there's also the DIY version: A company like Wyckoff-based Premiere Productions can help you set up a backyard theater with sound equipment, projector, screen and even a technician!
And if you're craving an old-timey meal before the show, pull up to the Brownstone Pancake Factory in Englewood Cliffs. The staff there have rolled out carhop service, with waiters presenting the restaurant's famous pancakes, omelets, wraps and shakes to you while you wait in your parked car, presumably listening to some swinging '60s tunes.