A Taste of Ireland
Any bartender can pour a pint, but your Irish eyes (and appetites) will smile at these five Bergen destinations.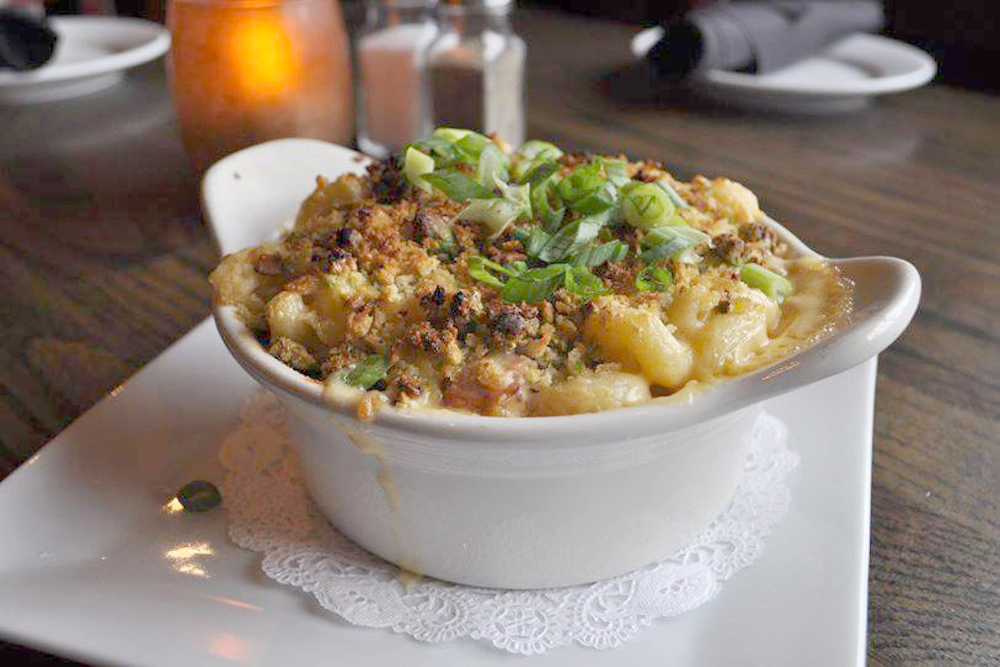 Though not a drop of Irish is in my blood, I've been thoroughly blessed with good fortune when visiting Bergen's many Irish restaurants and taverns. From uniting with old friends and kindling new romances to playing music gigs and winning trivia night, I've enjoyed many memorable moments in these establishments. And I haven't even mentioned the best part yet—the food and drink. Here are a few of my favorite places to sip a pint of Guinness while noshing on bangers and mash.
Biddy O'Malley's
Each of Biddy O'Malley's two locations has a distinct vibe. At the cozy Northvale restaurant, you're instantly greeted with a warm, neighborhood-bar feeling. It's a tad different in the downtown Englewood spot, where a trendy and hip atmosphere prevails. The food served at both, however, is equally delicious. For a hearty Irish dinner, a traditional shepherd's pie is a great and tasty way to fill an empty stomach (it's also one of several gluten-free options on the menu), as are the Guinness pot pie and fish and chips. But one of my go-to dishes here is the hanger steak, which is served with a delightful caramelized-brussels-sprouts-and-chorizo-potato hash.
Biddy O'Malley's, 191 Paris Ave., Northvale, 201.564.7893; 36 N. Van Brunt St., Englewood, 201.608.5545, biddyomalleys.com

The Shannon Rose
Pro tip: Skip Thursday trivia because my team will beat yours every time. But on any other night, there is plenty to appreciate at this Ramsey pub, from the knowledgeable bartenders and staff to the inventive menu and diverse drink selection. The crispy mozzarella tempura and nachos are no-brainer appetizers, but picking from a variety of Ireland-inspired entrées is a challenge. With an assortment of traditional St. Patrick's Day fare (corned beef and cabbage, Irish breakfast), as well as in-house creations like Guinness pulled pork and The Dublin Burger (Irish cheddar and bacon on an English muffin), it's a good thing there's always a next time to try something new.
The Shannon Rose, 1200 Rte. 17 N., Ramsey, 201.962.7602, theshannonrose.com

Tommy Fox's
This neighborhood bar in downtown Bergenfield becomes a main attraction around St. Patrick's Day (it's a beacon for parade revelers), but you can count on it all year long for outstanding St. Paddy's Day cuisine. Standards like chicken pot pie, corned beef sandwiches and bangers and mash always earn a thumbs-up, as do the Gaelic steak (black angus New York shell with a Jameson whiskey cream sauce) and, my personal favorite, Tommy Fox's chicken curry. OK, so the restaurant does more than just Irish cuisine; they also do Italian dishes, Sunday brunch, live music and special events—and they do it all well.
Tommy Fox's Public House, 32 S. Washington Ave., Bergenfield, 201.384.0900, tommyfoxs.com

Davey's
Root for any squad without getting booed—whether it's the Mets, Yankees or Tottenham Hotspur—at this longtime Montvale eatery and sports bar. While the games are good, the food is even better. Delicious Irish fare ranges from Dublin grilled cheese to sausage and chips, and there is a seemingly endless selection of sandwiches. But on every visit to Davey's, I find it difficult to turn down the chefs' baked filet of salmon, which comes with the most exquisite balsamic glaze. When washed down with a Smithwick's, it's the perfect meal for just about any time of year.
Davey's Irish Pub & Restaurant, 5 Park St., Montvale, 201.391.9356, daveyspub.com

Hearth & Tap
Located on the border of Pearl River, N.Y. (ranked in the top 10 among U.S. neighborhoods with the highest Irish-American population), Hearth & Tap caters to a clientele that appreciates an old-fashioned shepherd's pie as well as innovative plates like espresso-rubbed New York strip. I fancy their crispy Brussels sprouts app with a to-die-for honey-chili glaze and a farm egg and pork belly flatbread to share. And though you can't go wrong with the aforementioned steak as an entrée, consider any special featuring short rib—you won't be disappointed. I'd also be remiss not to mention Hearth & Tap's cigar bar and lengthy list of Irish, Scotch and American whiskeys.
Hearth & Tap Co., 125 N. Kinderkamack Rd., Montvale, 201.307.6300, hearthandtap.com