A Tempting Trio
Can gluten-free mean delicious as well as healthy? You bet—and these recipes prove it.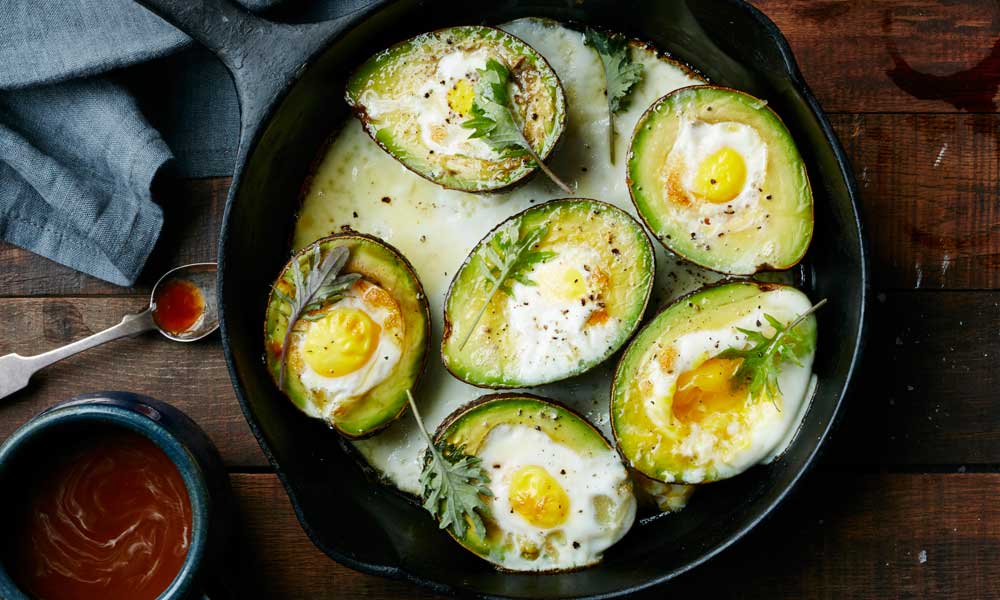 There are three secrets for making any day unforgettable: breakfast, lunch and dinner. Here's an enticing recipe for each—and yes, they're all gluten-free. They're from restaurateurs Jessica, Jennifer and Jill Emich, who—as triplets—naturally think in threes. They're believers in using "nutritious, sustainable and wildly delicious ingredients" to create "holistic comfort food" that nourishes body, mind and heart. Some people need to go gluten-free. But why should they have all the fun?
Baked Eggs in Avocado Cups
This is a breakfast high in protein and great fats to energize you as you begin your day. It's wise to choose eggs that are on the small side, as their flavor is more concentrated and they'll fit better in the avocado cups. For an extra kick and added protein, serve with salsa and a sprinkling of chopped bacon. Serves 2–4.
Ingredients
2 ripe avocados
4 small farm-fresh eggs
1 Tb. ghee or unsalted butter, melted
Sea salt to taste
Directions
Preheat the oven to 400°F.
Cut the avocados in half lengthwise and remove the pits. Using a tablespoon, scoop out 1 to 2 tablespoons of avocado flesh from each half to create 4 cups, each large enough to hold one of your eggs. (This is a delicate process that can produce ideal results if the eggs are small.)
Crack an egg into each avocado "cup," yolks first, followed by whites if space allows. Drizzle each with the melted ghee and sprinkle with sea salt.
Arrange the avocado cups in a small baking pan to fit them as close and snug as possible. Bake for 10 to 12 minutes, until the egg whites look cooked through. Serve immediately.
TIP: If you have left-over avocado you can rub the flesh lightly with a few drops of lemon and olive oil and cover tightly with plastic wrap to keep the freshness and make the color last longer. Best if eaten within a day or two.
More Recipes
Caesar Salad with Roasted Chickpeas »
Pan-Seared Fish with Crispy Skin »
Recipes reprinted with permission from © Eat, Drink, Shine: Gluten-Free and Paleo-Inspired Recipes by Jennifer, Jessica and Jill Emich, Kyle Books, 2016.