A Time Out in Nature
A Ridgefield Park native who relocated to NYC comes home to enjoy a retreat from the hustle and bustle of city life.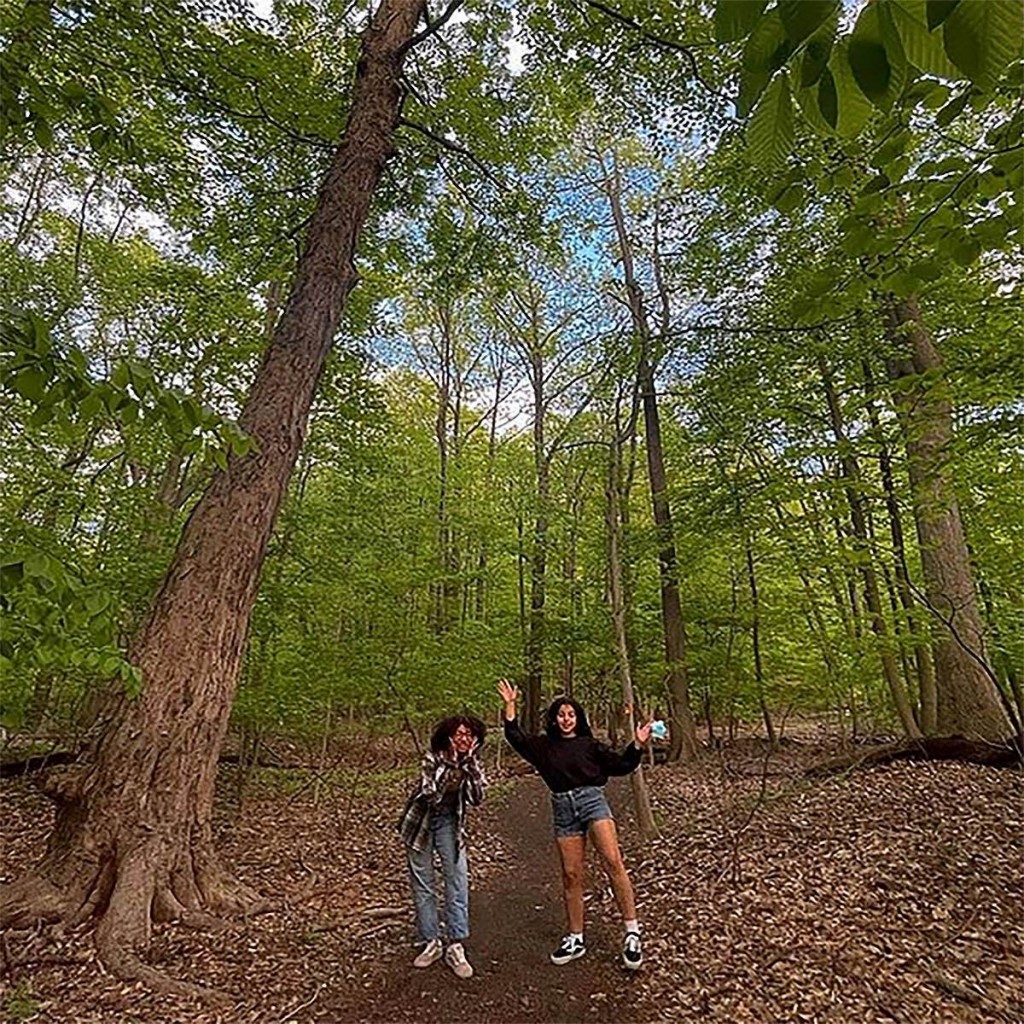 Manhattan is great and all, but there's nothing quite like a little getaway in nature for a much-needed respite from city life. That's what Ridgefield Park native and current NYC resident Alana Otero-Bustamante (pictured at right) did recently when she and her friends, Skye Gregory (pictured at left) and Jade Davis, went for a hike at Flat Rock Brook in Englewood. The ladies snapped a few photos like this one for Otero-Bustamante's collage, a project she currently works on in her spare time. "Whenever we're at this brook, we walk around, absorbing nature and feeling grateful for the life surrounding us," she says. "Skye enjoys the peaceful serenity and quiet environment and safety this nature preserve and brook provides. Plus, it's a nice escape from the bustle of the tri-state!" For more of what's going on around Bergen County, follow us on Instagram @bergenmagnj.