A Toast to the Season
Forget the beer and wine. This whiskey cocktail is the perfect picnic partner.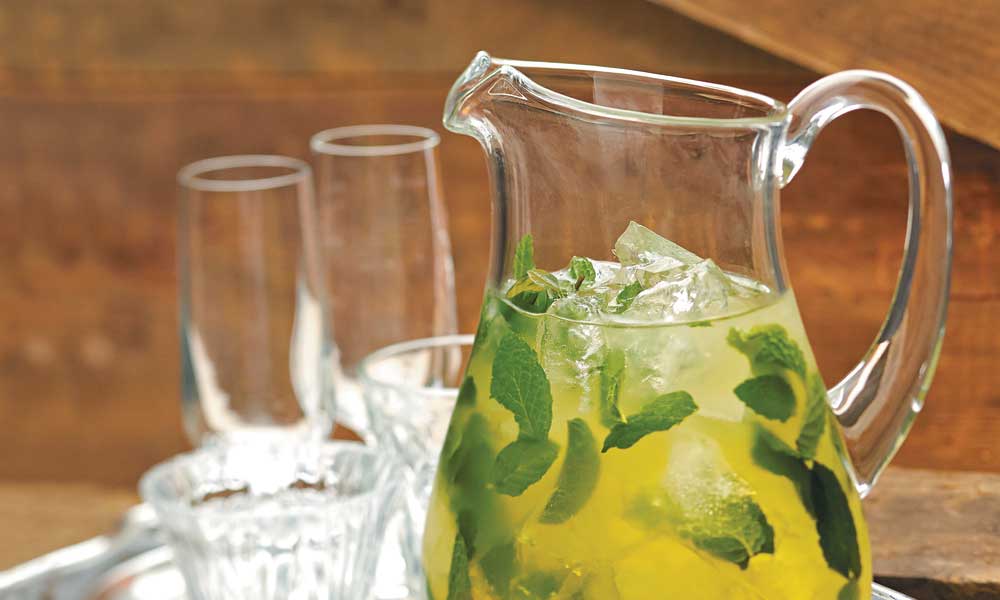 Named for the resourceful protagonist of Robert Louis Stevenson's novel Kidnapped, this refreshing tipple is just as enterprising. Its simple ingredients make it easy to prepare in a flash, and it also travels well in a go-cup, if you want to save your portion of David Balfour for later on. Make your own lemonade with freshly squeezed lemon juice, some cool spring water, simple syrup and some torn fresh mint—then zest it up with orange bitters and a healthy pour of Irish whiskey. (Try a few different varieties of orange bitters before you settle on one that really resonates with you. There are lots of versions available on the market.) Mix up a jug of David B. to take with you on your next picnic, barbecue or trip to the beach. It goes wonderfully with just about all daytime noshes.
Reprinted with permission from © Whiskey Cocktails: Rediscovered Classics and Contemporary Craft Drinks Using the World's Most Popular Spirit by Warren Bobrow. Fair Winds Press, 2014.
David Balfour Cocktail
Serves 4 picnickers
Ingredients
8 oz Irish whiskey
10 oz. fresh lemonade, sweetened to taste with basic simple syrup
1 small bunch fresh mint, washed well and torn or slapped
4 shakes orange bitters
Instructions
Fill a pitcher three-quarters full with ice.
Add the slapped or torn mint, followed by the Irish whiskey and the sweetened lemonade.
Mix gently.
Shake the orange bitters over the top. Taste for balance, adding more bitters if necessary.