A Town United
One local singer-songwriter's new music video brings a community together during the coronavirus pandemic.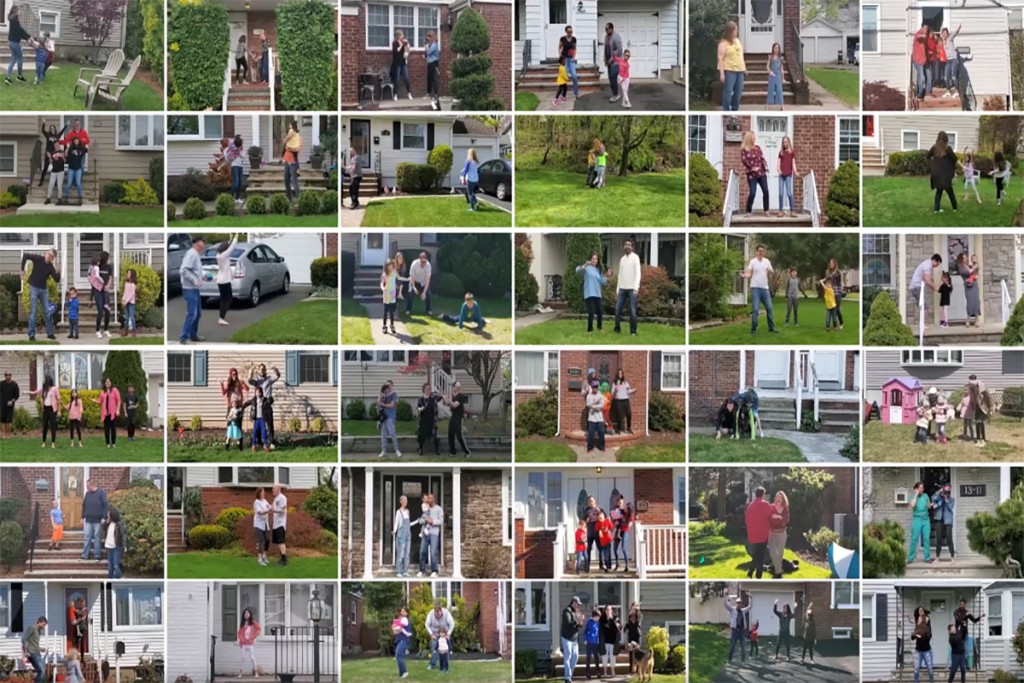 Quarantine and social distancing have made many of us feel more alone than ever, but nothing unites us quite like music. Jaymie Gerard, a Fair Lawn resident and singer-songwriter, wanted to bring her community together during the pandemic in a unique way. So, with her music partner and producer James—the duo goes professionally by the moniker JAYMES—she wrote a song called "Shooting Stars" and decided to showcase her hometown of 25 years into the video. "I really love Fair Lawn and our strong sense of community, and I didn't want the fear and isolation from COVID-19 to cloud our connection," she tells BERGEN. "'Shooting Stars' is about hope and how our connection makes us stronger, and I was inspired to use it as a way to bring us together, apart."
Working in tandem with Katie Maul, another Fair Lawn mom who has a background in film editing and producing, the two had the idea to record local families dancing on their porches and then splice it all together for the music video. The moms posted about the project on a private Facebook group called Fair Lawn Moms and Dads and received an overwhelming response—70 families wanted to take part! For four days, Gerard filmed each family. Then, over the next 10 days or so, Maul selected the most stand-out and playful moments from each shoot. Finally, she edited this footage, combining it with some B-roll of empty parking lots, streets and playgrounds around town. And voila!
"The response has been greater than I could have imagined," Gerard says. "Hundreds and hundreds of viewers have reached out to tell me that the video gave them tears of joy and feelings of hope. And I've even heard from people who don't live in town saying it makes them want to move to Fair Lawn!"
Check out JAYMES' music video for "Shooting Stars" below: