Add Some Spring to Your Step
The key to dressing appropriately for this awkward, in-between weather? It's all about the footwear.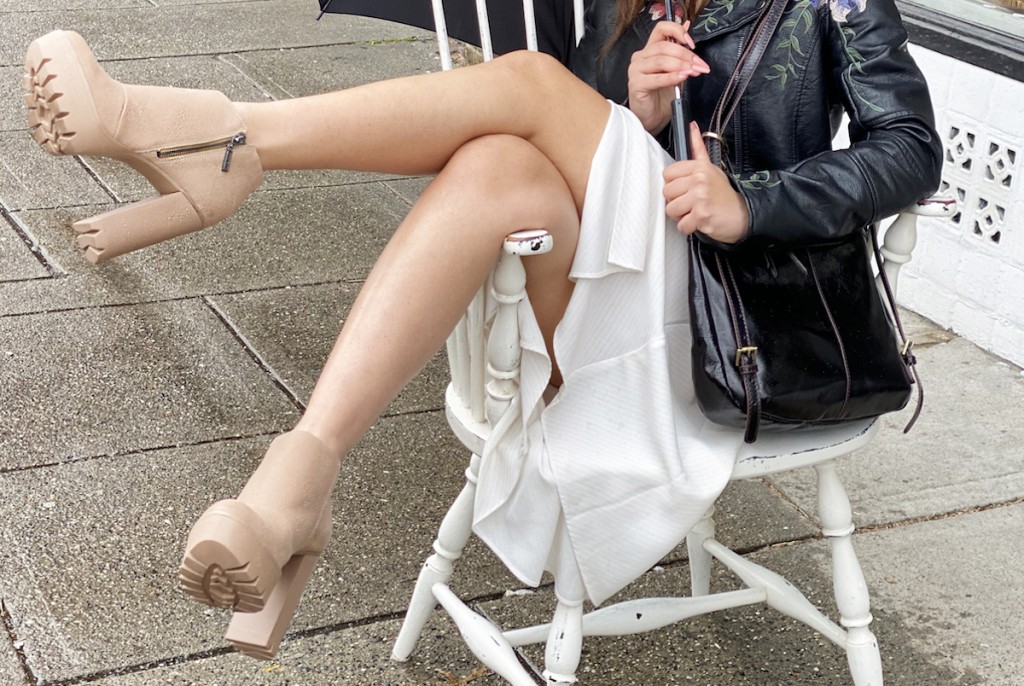 We'll admit that dressing for this in-between weather is tricky. But the key to making sure you're neither too warm nor too chilly when you leave your house for the day? It's all in the footwear. Gabriela Vivas, owner of Ridgewood women's shoe boutique Dparz, reveals what shoes are must-haves during this awkward seasonal transition between winter and spring, and what kind of outfits she'd pair with each style.
Check out her five picks below, and for more stylish shoe recs from Gabriela and her team, check out Dparz on Instagram @dparzshoes or visit them in store at 12 S. Broad St. in Ridgewood!
1. White Booties


White booties are a great transitional shoe into spring and even summer. They pair perfectly with jeans but also look adorable with a cute floral dress, skirts or shorts. The metallic detailing on this Western-inspired pair adds edge.
Recommended shoe: Luciana white studded bootie
2. Peep-toe Sandals


This type of shoe has a peep-toe for showing off a pedicure, but still covers a majority of the foot if the weather is still chillier than expected.
Recommended shoe: Danielle beige sandal
3. Blush Sneakers


There's just something about pink that makes us instantly happy, and the color is an unexpected contrast with sporty attire. We especially love that these have extra height but are still lightweight.
Recommended shoe: Zara black sneaker
4. Espadrilles


We love an espadrille for springtime. Compared to heels, these have a more relaxed, sportier look and can be worn right through the summer. They're the perfect vacation shoe!
Recommended shoe: Lilly black espadrille
5. Wedges


Whether you are attending an event or simply enjoying the outdoors, wedges pair well with jeans, shorts or a dress. Wedges also elongate your legs, and a neutral pair like these are a versatile, flattering color for spring.
Recommended shoe: Valencia canela wedge
Photography by Andres Vivas (@andresvivas) for Dparz Shoes. Models featured are Michelle Morelli (@michelle.elianaa) and Janires Caballero (@g0lden_j).