"All Star" Shoe Shopping
Converse launches its first mall-based retail store at the Garden State Plaza—our editor checks it out.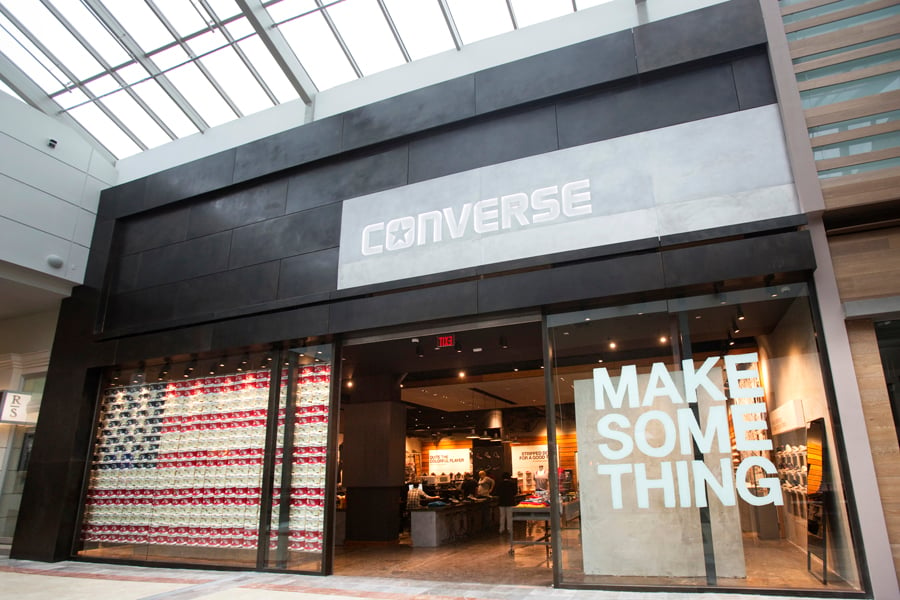 Attention Chuck Taylor fans—last weekend, Bergen County's Garden State Plaza became the first U.S. mall to have its own Converse store. The shop offers several lines of Converse sneakers (including the more high-end Jack Purcell shoes and the oldie-but-good Chuck Taylor All Star style), apparel lines for men and women and an interactive customization experience. It works like this: Shoppers pick out a pair of shoes (or a tee-shirt, bag, or hoodie) and use the store's iPad to select from 200-plus designs, ranging from argyle prints to images that scream "Jersey Pride." The store associate is then able to further customize the design based on the shopper's color preferences and print it onto the item. Creative types can even bring in their own design (as long as it's not trademarked, like a company or team logo) for a true one-of-a-kind Converse item.
Last Thursday, I got a sneak peak of the store and the opportunity to make my own shoes—below are some photos of the event: