All Their Ducks In A Row
After a long practice at Overpeck Park and weeks of prep work, the Saddle River Day School crew team is off to its next stop: a big regatta this weekend in Philadelphia.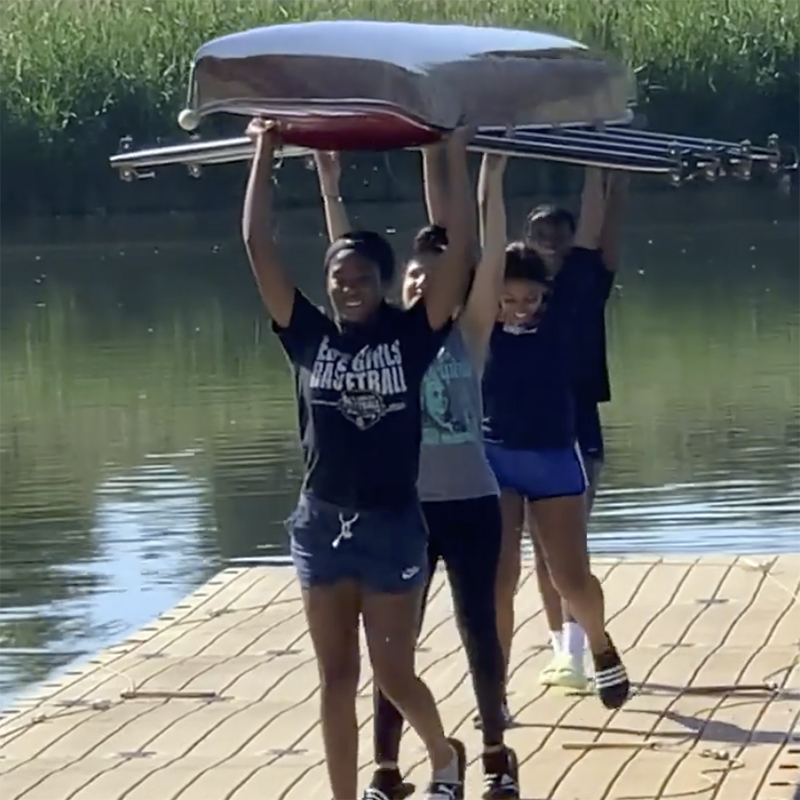 School is out, but the ladies of the Saddle River Day School crew team continue to work. After a 90-minute practice last week on the water at Overpeck Park, the team of Kristina Mathurin, Sicilia Prestifilippo, Amrita Singh and Jessica Carter still wasn't quite done—they had to lift and carry their boat from the dock. Teammates took this video of the quad after practice, a prep workout for this weekend's Independence Day Regatta in Philadelphia, where they will compete as the Bergen County rowing team. The sport, however, is more than just about competing. "These ladies chose to row to challenge themselves, and they have found joy, strength and a new family to surround themselves with," says Singh. Good luck, ladies! For more of what's going on around Bergen County, follow us on Instagram @bergenmagnj.
View this post on Instagram
Video courtesy of @srdsrowing