Anthony Caramico, D.M.D.
Midland Park Family Dentistry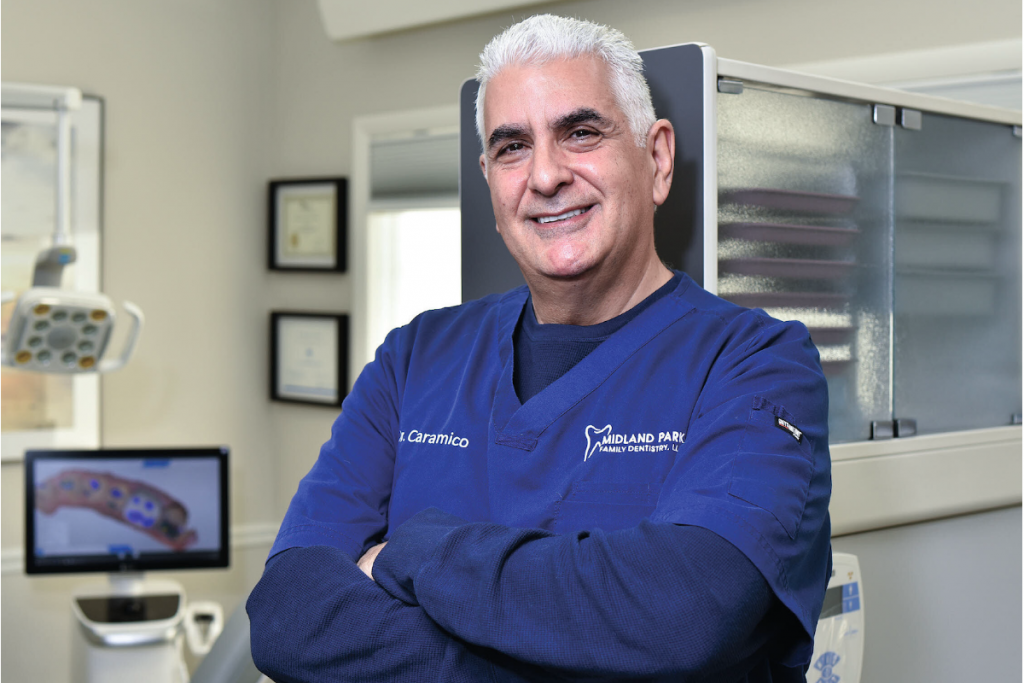 662 Godwin Avenue, Midland Park, NJ 07432 • 201.447.5555 • midlandparkfamilydentistry.com • team@midlandparkfamilydentistry.com
At Midland Park Family Dentistry, the word ordinary doesn't exist. Dr. Anthony Caramico and his staff consistently strive to deliver extraordinary service to each patient at every visit. Their commitment to delivering the highest quality, innovative dentistry, in a patient-friendly environment permeates the office. From the state-of-the-art office to the friendly staff that greets every patient, their pledge to patient satisfaction is nothing less than extraordinary.
With a passion for changing the way people see and experience dentistry, Dr. Caramico makes continuing investments in his practice with his patient's oral health, well-being and lifestyle in mind. Patient safety has always been and will always be a top priority. The office has outperformed CDC and OSHA standards and guidelines on a consistent basis. The practice operates in infectious disease mode whether in the midst of a public health crisis or not. Practicing extreme diligence around infection control, combined with a commitment to deliver groundbreaking dentistry, using the latest technologies, methodologies and tools, Midland Park Family Dentistry has earned the trust and confidence of patients — generation after generation. They aim to keep that trust.
"Our mission remains the pursuit of excellence and the delivery of quality care to our patients," says Dr. Caramico. "Everything I do is with my patients in mind. I am blessed and humbled to have had the good fortune to travel through life with my patients and my team. Most endearing of all is to care for patients and their families through multiple generations."
Midland Park Family Dentistry continues to expand, offering extended evening hours three days a week and Saturday appointments. Proud of his Bergen County roots, Dr. Caramico along with his team, welcomes you to become part of the family.