Anthony Caramico, D.M.D.
Midland Park Family Dentistry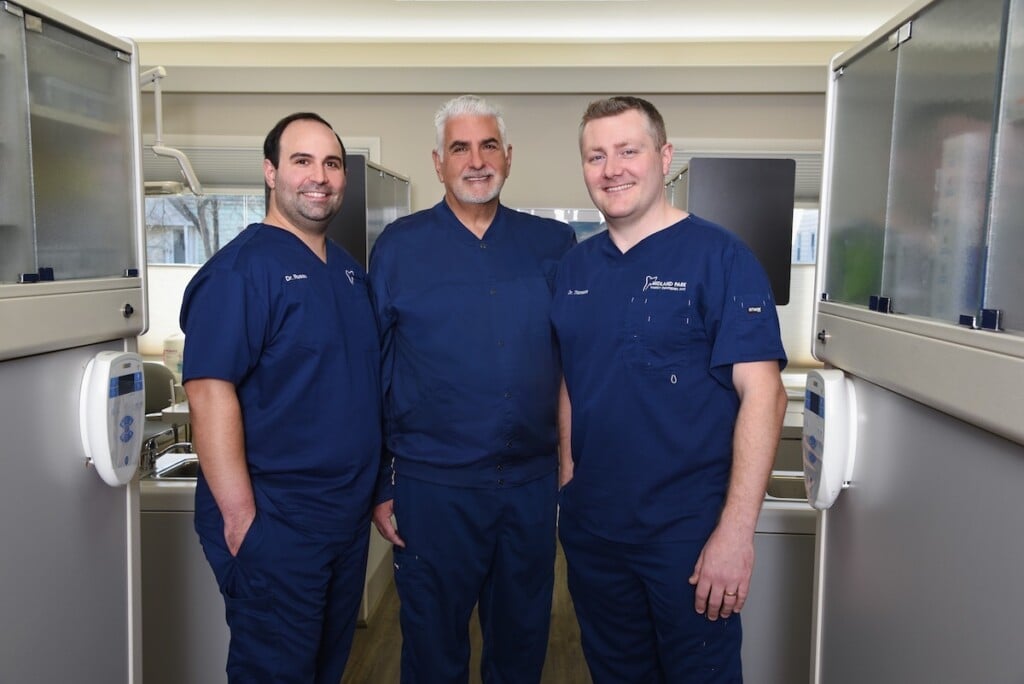 662 Godwin Ave., Midland Park, NJ 07432 • 201.447.5555 • www.midlandparkfamilydentistry.com team@midlandparkfamilydentistry.com
Сommitted to delivering high-quality, innovative dentistry in a patient-focused atmosphere is what Dr. "Tony" and his friendly, knowledgeable staff at Midland Park Family Dentistry promise every patient, every visit.
Recognizing that his patients have choices, Dr. Tony knows it takes more than knowledge and experience to stand out. Delivering the best patient experience requires staying ahead of the curve and at the forefront of the dental profession. He continually invests in the latest dental technologies, methodologies, and approaches to deliver the results his patients deserve. The oral health and well-being of his patients are always top priority.
Additionally, Midland Park Family Dentistry is 100% committed to expanding its team. Dr. Tony and Dr. Bjorn Thorsen have welcomed Dr. Michael Russo to the practice. "Whenever you bring new people into the mix, you get new ideas and energy and see things a little bit differently," says Dr. Tony. "We do it all intentionally so we can bring that dynamic to the practice and, ultimately, our patients."
A dedication to affordability combined with a steadfast deliverance of groundbreaking dentistry has enabled the practice to earn the trust and confidence of its patients… generation after generation. Alongside his team, Dr. Tony has created an in-house Care Plus Program. Many patients take advantage of the program and thank the team for helping them receive optimal dental care at reduced fees.
"Our practice treats generations of patients, sometimes all here together," says Dr. Bjorn. "It's a very family-focused atmosphere, which I think is something not every office brings to patients."
Midland Park Family Dentistry continues to expand, offering extended evening hours two days per week and Saturday appointments. Proud of his Bergen County roots, Dr. Tony along with his team welcome you to be a part of the family.