Anthony Caramico, D.M.D.
Midland Park Family Dentistry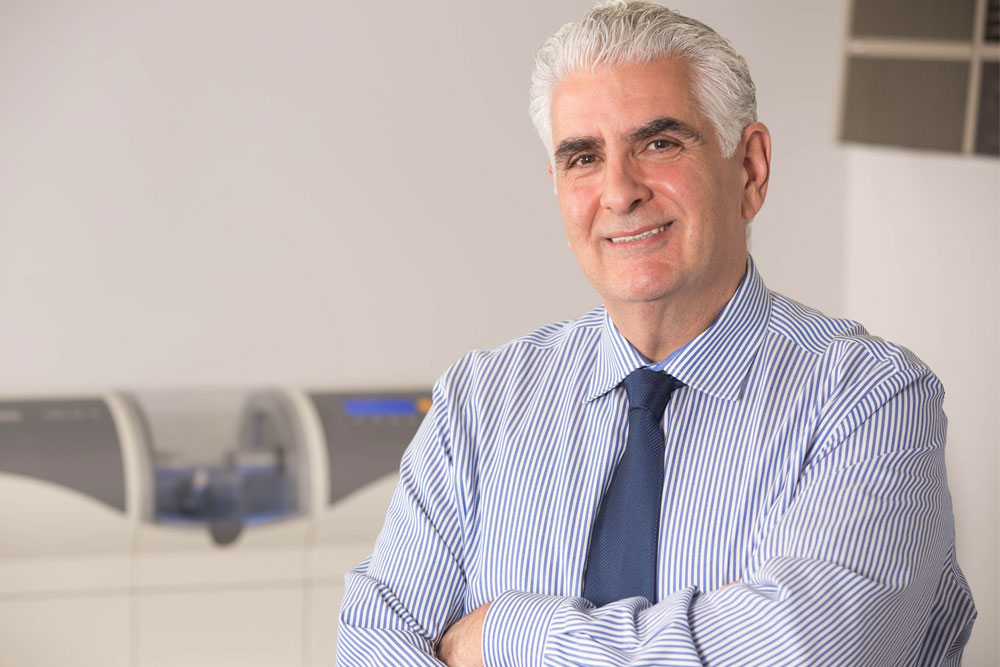 DR. ANTHONY CARAMICO and his experienced, friendly team at Midland Park Family Dentistry strive to build strong, trust-based relationships that deliver a patient experience which is second to none. From their unwavering commitment to provide each patient with the highest level of care to their focus on creating a stress-free environment, Midland Park Family Dentistry delivers an optimal patient experience.
Combining his technical knowledge with the latest techniques in the field of dentistry, Dr. Caramico and his team are fully equipped to practice minimally invasive dentistry utilizing materials and techniques that have the same physiological characteristics as healthy, natural teeth. These new techniques and technologies improve the level of care patients receive and often lead to less time in the dental chair. These advancements include: CEREC technology which allows Dr. Caramico to deliver same-day crowns, eliminating the need for messy impressions, temporaries, and multiple office visits; Digital X-rays and Cone Beam technology that delivers a more accurate view and diagnosis of disease and injury; and SOLEA laser which allows Dr. Caramico to repair a tooth without drills, needles and numbness.
Dr. Caramico graduated with honors from Fairleigh Dickinson University and went on to receive his Doctor of Dental Medicine (DMD) degree from the University of Medicine and Dentistry of New Jersey (UMDNJ) in 1987. During his tenure at UMDNJ, he was selected as the Universities' first recipient in Geriatric Dental Medicine. He's also an active member of numerous dental associations and societies, which keeps him at the forefront of change and provide access to many of the brightest minds in the industry.
Dr. Caramico believes open, honest dialogue and communication is critical to building relationships with his patients. From the welcoming feeling you get when you walk through the door to the highest level of care you'll receive to the practice's various patientfocused programs and services, Midland Park Family Dentistry puts the patient and their needs first.
662 Godwin Ave., Midland Park, NJ 07432 • 201.447.5555
midlandparkfamilydentistry.com • team@midlandparkfamilydentistry.com