Are these Health Remedies for Real?
Probiotic yogurt, colon cleanses, neti pots, ear candles and antibacterial hand gels are all the rage, but do they really work?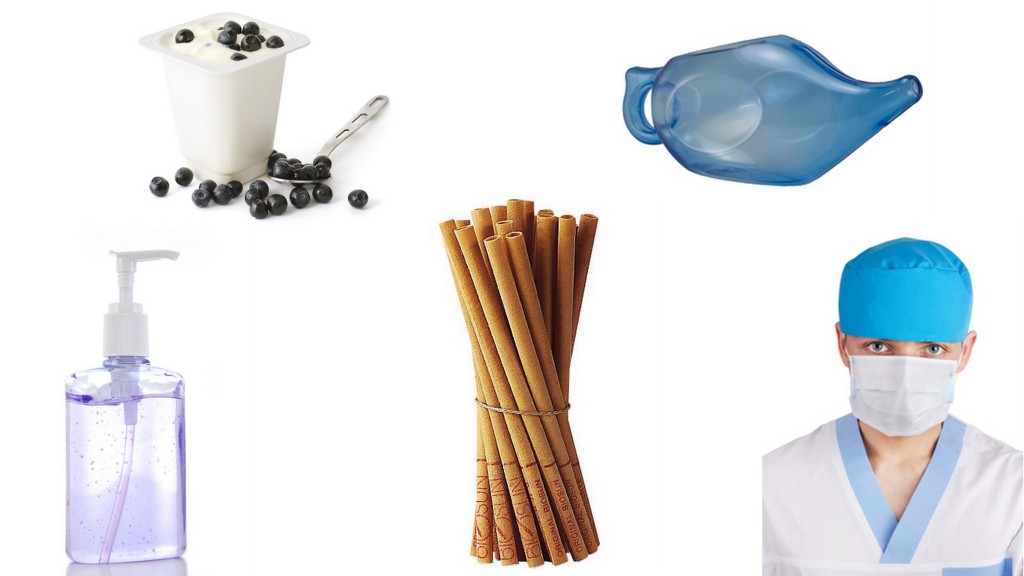 1. Probiotic yogurts
What they are:
While all yogurts are made with active cultures, those labeled probiotic contain additional strains of "good" bacteria. Some varieties, such as Dannon's Activia, claim to regulate the digestive system; others, such as Stonyfield Farms' yogurt, also claim to boost the immune system.
Do they work?
Maybe. Research results have been mixed. "Most studies haven't shown strong benefits, though some have suggested that the yogurts help prevent antibioticassociated diarrhea and may relieve constipation," says gastroenterologist Josh Korzenik, M.D., co-director of the Crohn's and Colitis Center at Massachusetts General Hospital in Boston. "We still have a lot to learn."
2. Colon cleanses
What they are:
Centered on the theory that toxic waste can build up in the colon, these cleanses are intended to empty the colon of its contents to promote wellness. They're available in a variety of forms, including laxatives, teas, enemas and colonic irrigation, a procedure in which water is injected into the rectum through a tube to flush out fluids and waste.
Do they work?
No. "There's no good scientific research showing that colon cleanses bring therapeutic benefit," says gastroenterologist Gerald Friedman, M.D., clinical professor of medicine at Mount Sinai School of Medicine in New York. That's likely because the colon naturally cleans itself of impurities.
3. Neti pots
What they are:
Looking like a cross between a teapot and Aladdin's lamp, a neti pot supposedly works magic in relieving congestion, facial pain and pressure. To use, fill the pot with lukewarm water and 1⁄2 teaspoon of salt, then tilt your head and pour the solution into one nostril at a time, letting the fluid flow through the nasal cavity into the other nostril.
Do they work?
Yes. Says Alexander Chiu, M.D., associate professor of otorhinolaryngology at the Hospital of the University of Pennsylvania in Philadelphia: "The saline solution helps thin out mucus and cleanse the nasal passages, relieving congestion and helping with overall sinus health."
4. Ear candling
What it is:
A long cone made of waxed cloth is inserted into a person's ear, then lit at the opposite end. Proponents say the heat creates a vacuum effect that removes excess debris and earwax.
Do they work?
No. "There's no scientific evidence showing that it's effective," says otolaryngologist Tom Abelson, M.D., medical director of the Cleveland Clinic Beachwood Family Health Center in Beachwood, Ohio. "And there have been reports of ear candling causing injuries, since the melted wax can scar the eardrum."
5. Antibacterial hand gels
What they are:
These absorbable gels, such as Purell's Instant Hand Sanitizer, are marketed as an effective way to disinfect your hands when soap and water are not available.
Do they work?
Yes. As long as alcohol is an active ingredient, antibacterial hand gels are just as effective in killing germs as soap and water, says William Schaffner, M.D., chair of the Department of Preventive Medicine at Vanderbilt Medical Center in Nashville. "They're an excellent option if you don't have access to a sink," he says.