Ari Frohlich, D.M.D.
Teaneck Dentist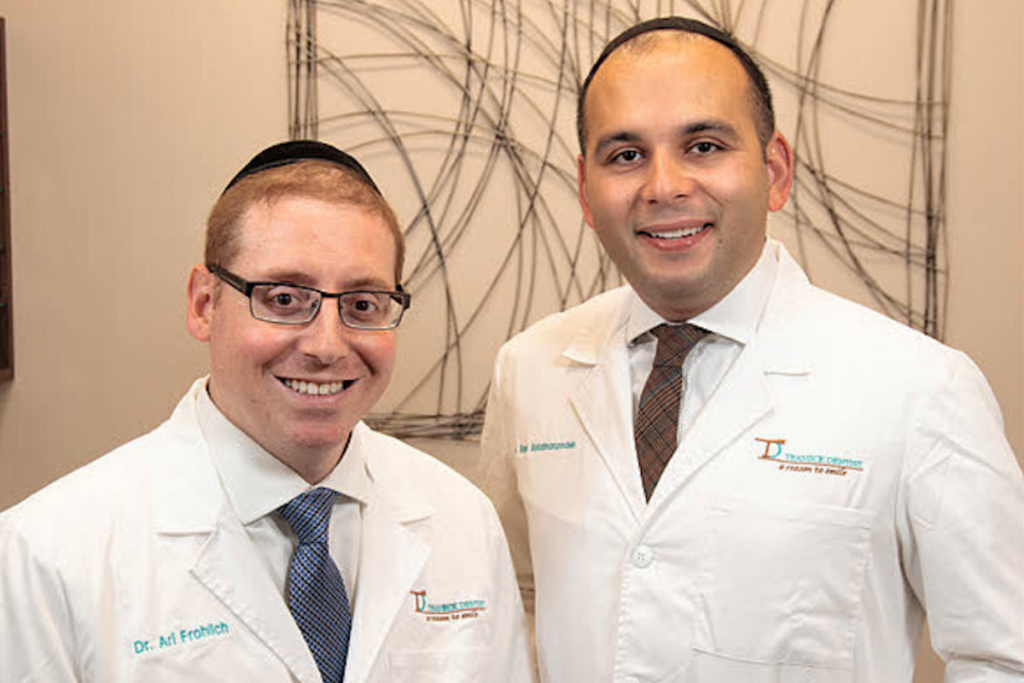 1008 Teaneck Rd., Suite C, Teaneck, NJ 07666 • 201.837.3000 • teaneck-dentist.com
Transforming patients' livesby creating healthy, beautiful smiles is the goal of Drs. Ari Frohlich and Sami Solaimanzadeh. At their state-of-the-art office in Teaneck, the dentists use the latest technology for accurate diagnoses and precise, guided surgeries. There is no case too simple or too complicated to be expertly treated at their office. Patients' individual preferences are respected, and time is devoted to discussing options and easing concerns. Nervous patients of all ages can be calmed by music, videos, blankets and nitrous oxide sedation. "When you put a smile on people's faces, you feel like you're giving them something special; that is very rewarding!" says Dr. Frohlich.