Asian Cravin'? 3 New Restaurants To Try In Bergen
When the mood strikes for omakase, pad thai or Chinese 'chicken,' look no further than this trio of brand-new Asian eateries.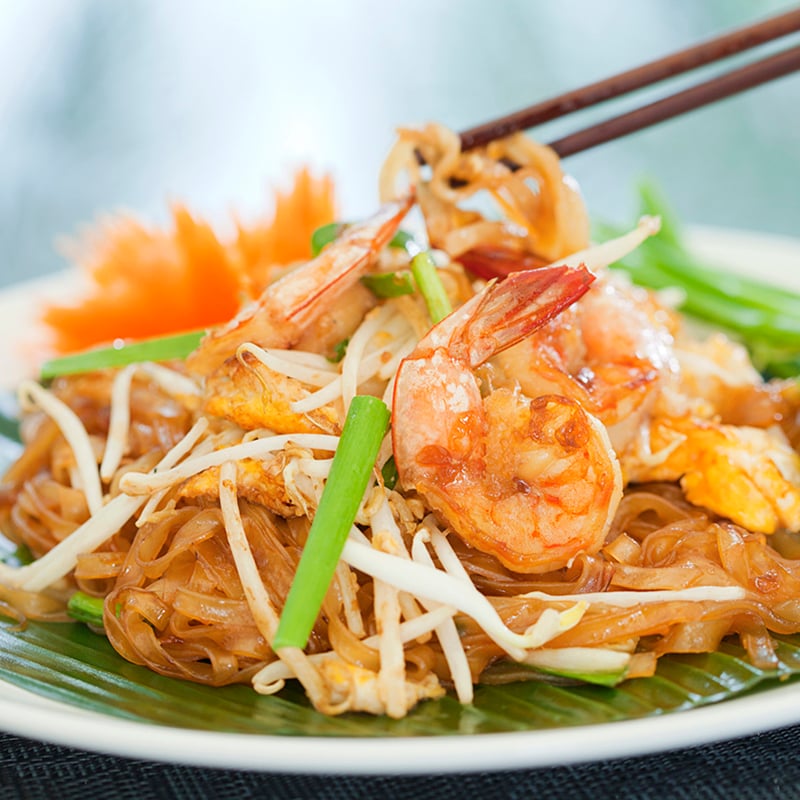 Pretty much everyone has a tried-and-true takeout spot in their neighborhood that's on speed dial when the cravings set in for Chinese, Thai or Japanese food. But sometimes, it's good to branch out a little and try something new.
And could August be that time for you? Why not, considering three new Asian restaurants recently opened or are opening soon in Bergen County, each in separate towns and with different menus inspired by the cuisine of the Eastern hemisphere. See what each one has to offer below, and stop on by this weekend. Hey, you may just find your new go-to!
BON, Westwood. Bergen has more than its fair share of sushi spots, but only a select few specialize in the art of omakase. Japanese for "I'll leave it up to you," omakase is the idea that diners allow the chef to choose what to serve based on his or her seasonal specialties. BON combines Korean and Japanese cuisines (there's two separate menus, not a fusion of the two) with a sushi bar where omakase is available, as well as an emphasis on Korean "Jungsik," which is all about using ingredients that promote health and longevity. BON officially opens for business on Tuesday, Aug. 22.
*487 Broadway, Westwood
Fat Choy, Englewood. Chef Justin Lee had to close his vegan Chinese restaurant, Fat Choy, on Manhattan's Lower East Side due to COVID, but lucky for us, it's getting a new life in Englewood. Part diner, part "kind of" Chinese restaurant, Lee's vegan menu features unique delicacies such as sticky rice dumplings, General Tso's cauliflower and his signature item, a sloppy joe sandwich made of mushroom ragu. Fat Choy opened for business on Tuesday, Aug. 8.
*52 E. Palisades Ave., Englewood, 201.408.4581
Koon Thai Eatery, Hillsdale. The guys behind Gao Thai Kitchen in Ramsey and Ammata Thai Kitchen in River Vale recently opened their third Thai restaurant in the heart of Hillsdale, featuring mostly family-style Thai-inspired dishes. Highlights include the mock duck, the garlic butter crab and the fish salad, but you'll leave equally as satisfied a classic pad Thai or curry dish. Koon opened for business on Wednesday, Aug. 9.
*126 Broadway, Hillsdale, 551.246.3646
Which new restaurant will you be trying first? Tell us on Instagram @bergenmagnj.