Asim Zaidi, D.M.D.
Chapel Hill Dental Arts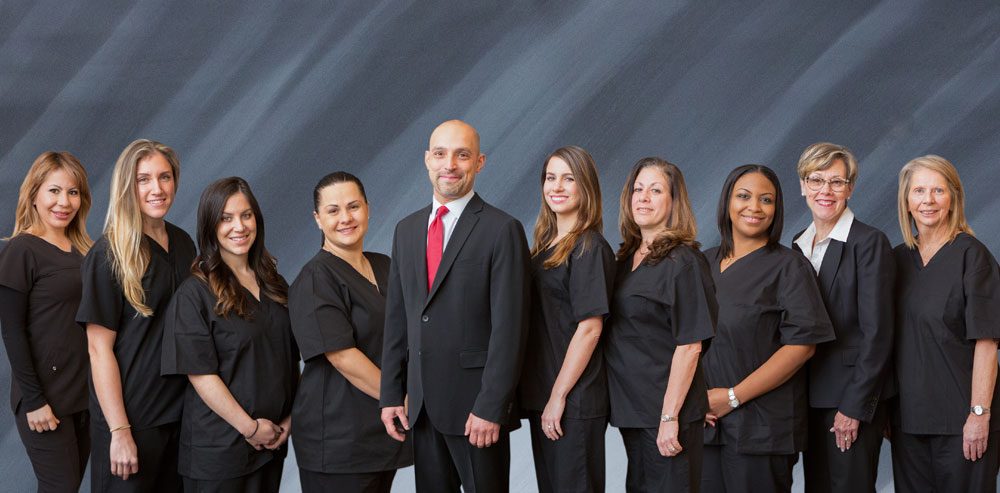 DR. ASIM ZAIDI AND HIS TEAM at Chapel Hill Dental arts are dedicated to improving their patients' confidence, smile and well-being. This is accomplished while maintaining attention to the patient's level of comfort, anxiety and expectations.
Dr. Zaidi started his full service practice 20 years ago. He is a member of the ADA, AACD and currently serves on the NJ Board of the AGD. Dr. Zaidi has received extensive training in the All on 4 Surgical and Restorative Technique, attended multiple workshops at the Spear Training Institute for continuing education and has been recognized as high level Gold Provider for Straumann Implants. The success of Chapel Hill Dental can be attributed in part to the highly qualified and experienced doctors who provide care in both the specialty and cosmetic dentistry areas. In order to maximize the opportunities of this unique combination of practitioners, Chapel Hill Dental maintains a full service denture laboratory in the same building. This allows the dental team to treat many challenging cases on site eliminating the need for the patient having to go to multiple offices to complete their treatment. This serves as not just an incredible convenience for the patients but it also affords the seamless continuity of care with the cosmetic dentist and the associated specialists.
With convenient access to the dental lab on the premises, denture patients experience a new level of service and precision. Procedures that can take months to do in a regular dental office can be started and completed in a fraction of the time here. Additionally, the proximity of the lab allows Dr. Zaidi and his team of surgical specialists to provide "Same Day Teeth" for those patients who require these services. Whether you are having one tooth replaced or a complex implant retained prosthetic, Chapel Hill Dental is where you will want to be treated. This amazing team of dentists has collectively amassed over 80 years' experience in implant placement and restoration.
Besides cosmetic and implant care, Dr. Zaidi's office provides a complete array of general and family dentistry to address all your dental needs. The clinical team is comprised of dedicated professional Registered Dental Hygienists and Registered Dental Assistants. They maintain their NJ State licenses through continuing education courses in order to continually provide the highest quality of care possible for every patient in the practice. Dr. Zaidi is proud to say his team will provide the competent care you expect and make the investment in your dental treatment affordable. The business office team is always available to help guide patients through the process of planning necessary treatment, navigating the insurance plans and presenting several viable options for financing. Care Credit offers many no interest plans with monthly payments designed to fit any budget. Chapel Hill Dental has a "Smile Protection Plan" alternative for those patients without dental insurance. This in house plan allows our patients to have access to dental care at incredibly affordable prices.
Chapel Hill Dental's explosive growth has been from its sizable referral base. Not only is the growth attributable to patient referrals but also from the sheer number of referrals that come from other general dentists and dental specialists in the area. Their awareness of the expanded capabilities of our practice and the laboratory availability makes us an ideal option for those types of complex cases. Perhaps the best indications that we found of this practitioner's quality of care are the numerous testimonials from patients posted on the website regarding the wide range of dental services they received at Chapel Hill Dental. Bring your dental case, no matter how complex, to Monmouth Health & Life Magazine's Top Dentist, Dr. Asim Zaidi.
429 State Rte. 35, Red Bank, NJ 07701 • 732.345.8460 • chapelhilldentalarts.com