SPONSORED CONTENT: Ask the Experts: The Best Budget-Friendly Cooking Appliances
Plus, get a sneak peek into the season's Black Friday deals!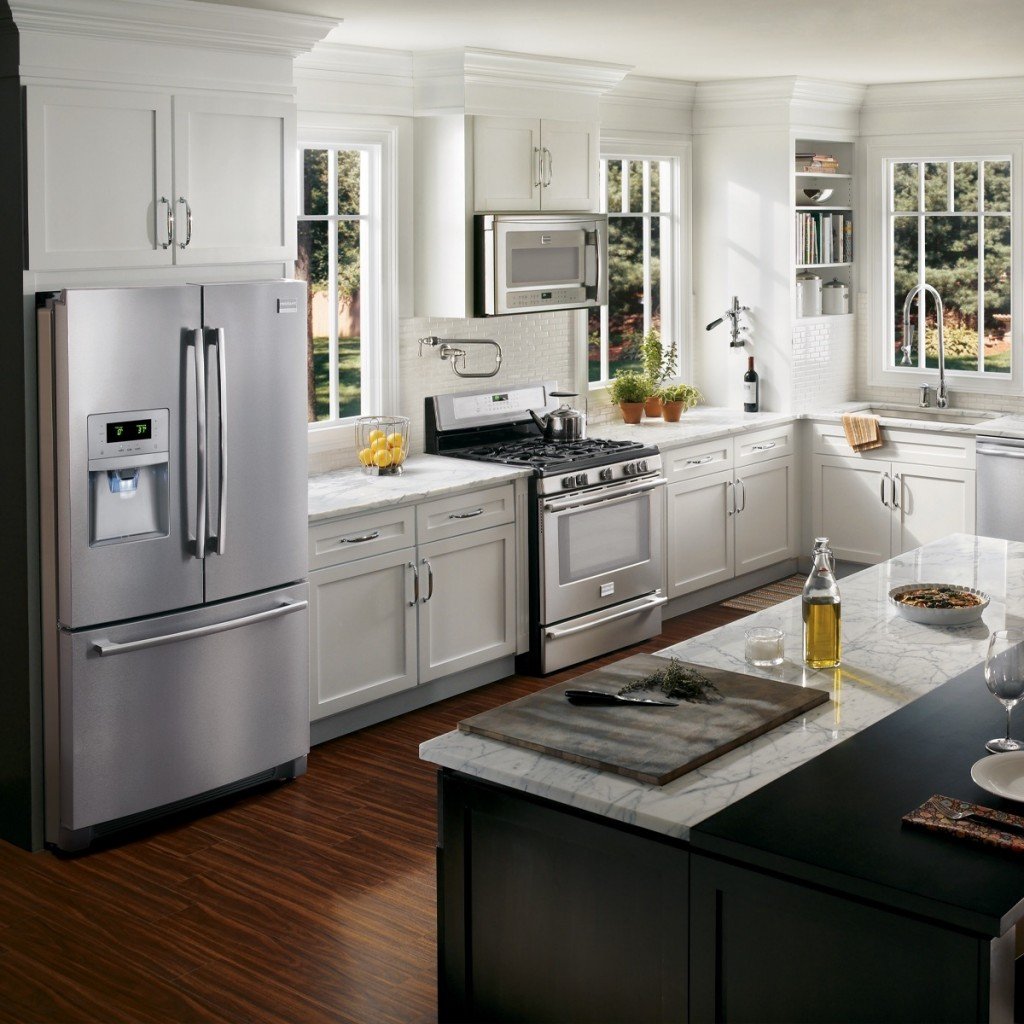 As fall cooking takes center stage, the Appliance Experts at AjMadison are here to help! Learn more about the best budget-friendly cooking appliances and innovations.
Everybody needs to eat, and appliances are the tools that transform ingredients into fabulous meals. In this rapidly evolving world, one tradition remains constant—the desire for people to spend time together and celebrate over a gratifying meal.
Never before have there been such an incredible variety of cooking options. Innovative appliances don't have to break the bank. In fact, you can explore thousands of fabulous kitchen appliance bundle deals on our website. The great thing is budget friendly appliances are exciting as they have many of the leading cooking features such as air fry, guided cooking, and sous vide!
AjMadison offers an extensive assortment of appliances covering every size and feature imaginable. If you are designing your dream kitchen you will find the best selection. The Appliance Experts at AjMadison make choosing your appliances easy and fun!
Are you hosting this holiday season? Explore the largest selection of in-stock appliances and free local delivery. Score Black Friday deals early and enjoy your new appliances before the rush.
Samsung NQ70M7770DS Combination Oven
Black Friday Samsung Deals: Save up to 10% on a 3-piece Samsung package, and up to $300 in additional rebates for qualifying Samsung bundles. Plus save $100 on a Samsung washer dryer pair!
Multipurpose appliances are taking on more roles. Instead of investing in multiple appliances to take on small, specialized tasks, appliances pack a greater variety of functions and features. This way, instead of paying for multiple appliances, one product can take on multiple roles in the kitchen. Instead of a traditional double wall oven, the Samsung NQ70M7770DS combination oven offers speed cooking, temperature probe, steam, and a wide variety of Wi-Fi-enabled modes.
Learn More
LG LRGL5825F Instaview Gas Range with Air Fry and Air Sous Vide
Black Friday LG Deals: Save up to 10% on qualifying LG packages, and up to $300 in additional rebates for qualifying LG bundles. Plus get an additional $400 off by adding a LG Styler!  
The LG LRGL5825F range is feature-packed and affordable. This range comes equipped with powerful gas burners and a convection oven. A built-in air-fry mode with convection delivers fried flavor and crunchy texture. Air sous-vide uses precise, low temperatures and airflow around vacuum-sealed food for tender, juicy results. With the InstaView door, you can keep an eye on what's cooking without opening the oven door. A warming drawer keeps food or dinner plates at the perfect serving temperature, convenient for cooking multiple dishes simultaneously.
Learn More
GE Profile PGB965YPFS 30 Inch Smart Gas Double Oven Range
Black Friday GE Deals: Save up to $2,000 on select GE Profile kitchen appliance packages.
Double oven ranges are the perfect holiday cooking companion. The PGB965YPFS smart range gives you the ability to bake two different temperatures simultaneously. Plus, this range comes with a no-preheat air fry mode, a gentle steam self-cleaning mode, and a reversible griddle and grill pan.
Learn More
Bosch 800 Series NGM8056UC Gas Cooktop
Black Friday Bosch Deals: The more you buy, the bigger you save, get up to $1,500 off select Bosch kitchen packages, plus up to an additional $300 off qualifying packages.
Finding the perfect cooktop is easy. First, consider how many burners you will need. Next, make sure the cooktop performs well at high and low temperatures. The Bosch NGM8056UC  five-burner cooktop offers a power burner delivering high heat of 19,000 BTUs and a delicate simmer at 5,000 BTUs; you will have the consistency and control for all your cooking needs. Plus, its 30-inch-wide size is an ideal fit for kitchens large and small.
Learn More
Frigidaire Gallery FGGH3047VF Gas Range with Air Fry
Black Friday Frigidaire Deals: Save up to $300 off select Frigidaire Gallery packages, plus purchase a qualifying range and an air fry tray and receive $50.
Frigidaire was the first brand to introduce ranges and ovens with an air fry mode. Air frying uses a super-fast convection baking mode to deliver a crispy delicious texture without adding extra oils and fats. With air fry, you can enjoy your favorite snacks with 80-percent-less guilt. The Frigidaire FGGH3047VF range also offers five gas burners with temps up to 18,000 BTUs and a chemical and odor-free steam self-cleaning system.
Learn More