Ask the Experts: The Top Grill Picks of 2021
SPONSORED CONTENT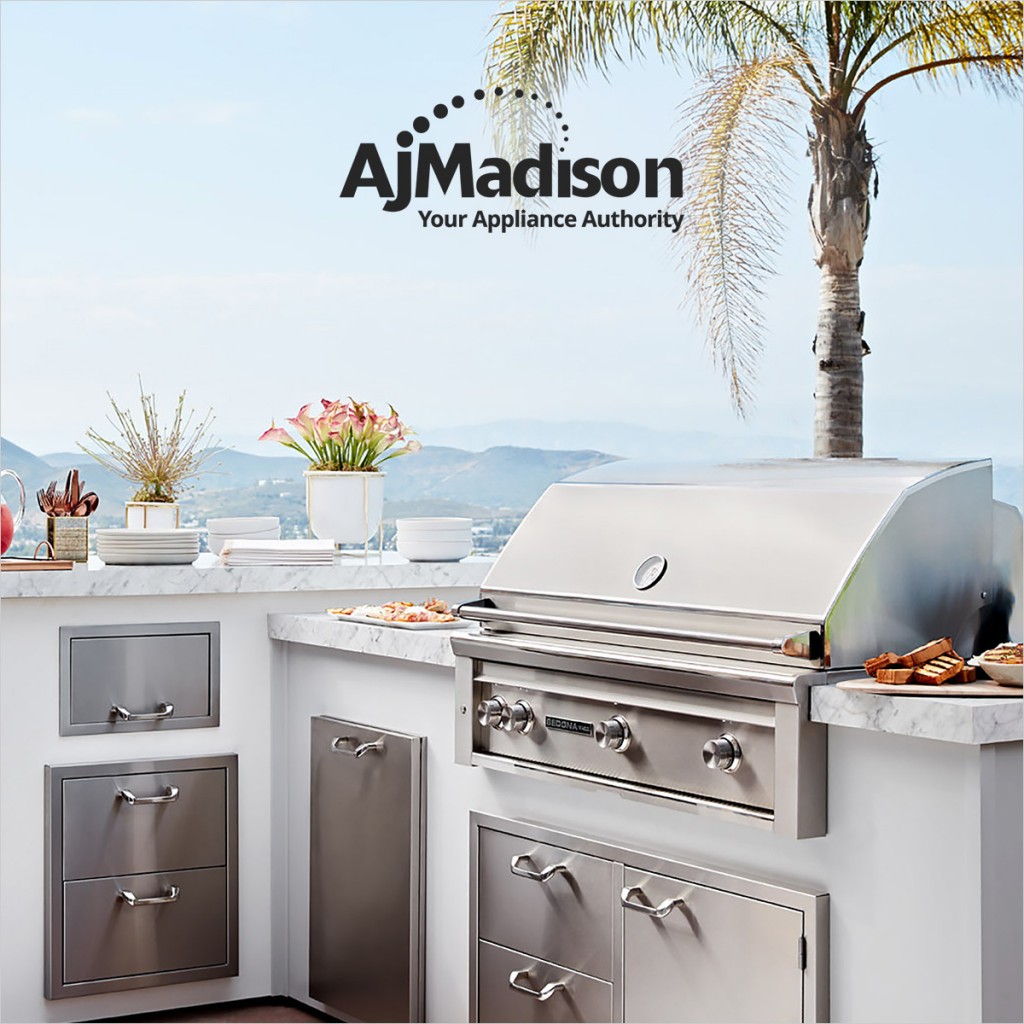 BBQ season is here, and there are many outstanding grills and cooking features to help you release your inner grill master.
The first thing you'll want to decide is what type of grill to purchase: charcoal, gas, or electric. This is really a matter of preference. Each type of grill has its advantages. And no matter which you choose, you'll be ready to start cooking in the great outdoors!
Gas grills are the most popular choice because they heat up quickly, and it's easy to control the temperature. Electric grills offer an outdoor cooking solution for city apartments, condos, and portable cooking on the go. Charcoal grills and wood pellet grills deliver a rich smoky flavor profile at a great value. Freestanding grills are the most popular choice as they can install almost anywhere.
Whether your grill is on a poolside patio or deck, a freestanding grill is an easy addition to most outdoor spaces. Portable grills are great for family adventures and tailgate entertaining. Built-in grills are installed into outdoor kitchen cabinetry and offer a luxurious style and top-performing features.
Now it's time to get cooking! We recommend grilling tools like a grill brush, basting brush, tongs, and heat-resistant spatula for the best results. You will be cooking under the sun in no time!
AjMadison offers an extensive assortment of outdoor appliances covering every size and feature imaginable. If you are designing your dream outdoor living space, you will find the best selection. The Appliance Experts at AjMadison make choosing your outdoor appliances easy and fun!
Why you'll love it?
If you're shopping for a high-end grill, then you should expect the best features and options. With high heat burners, extra-large grilling space, and a whole host of matching outdoor appliances, you can build an entertaining space that meets all your grilling and entertaining needs.
This grill is offered in built-in or freestanding configurations. An included rotisserie spit rotates food in the heat-filled grill chamber for slow-cooked meats with a juicier, more intense flavor. Infrared burners cook food quickly, locking in juices and flavor, perfect for searing steaks.
Why you'll love it?
This luxury grill offers some unique features. DCS grills can be built into outdoor cabinets or mounted on a cart, sold separately. The cool thing about that is you can put your grill on a cart for now and when your project is complete, install it into your finished outdoor kitchen.
The DCS Series 9 Grills come with an included charcoal smoker tray so you can cook with charcoal, wood chips, or gas! This grill also comes with an included rotisserie and bright LED lighting so you can keep your grill running safely, even after dark.
Why you'll love it?
When cooking with charcoal, it's all about flavor. You can use this smoker grill from Coyote with charcoal or flavored wood chips. Slow roast your BBQ favorites. This grill would also make a fantastic companion cooker next to your gas grill for the ultimate cookout experience.
Why you'll love it?
This grill offers premium features at a great value. The size of the main cooking surface is measured in square inches and is an important consideration. This grill can fit up to 32 burgers in its spacious 525 sq. in. cooking area. Secondary work surfaces include warming racks and side burners for extra cooking capacity.
Why you'll love it?
Outdoor kitchens come in all shapes and sizes. You don't need a huge yard to cook outside. This small-space electric grill is the perfect addition to any small porch or patio. With this grill, you can cook almost anywhere – perfect for spaces where gas is not an option.