Ask the Experts: Top Professional Range Picks of 2021
SPONSORED CONTENT—As fall cooking takes center stage, the Appliance Experts at AjMadison are here to help! Learn more about the hottest cooking appliances.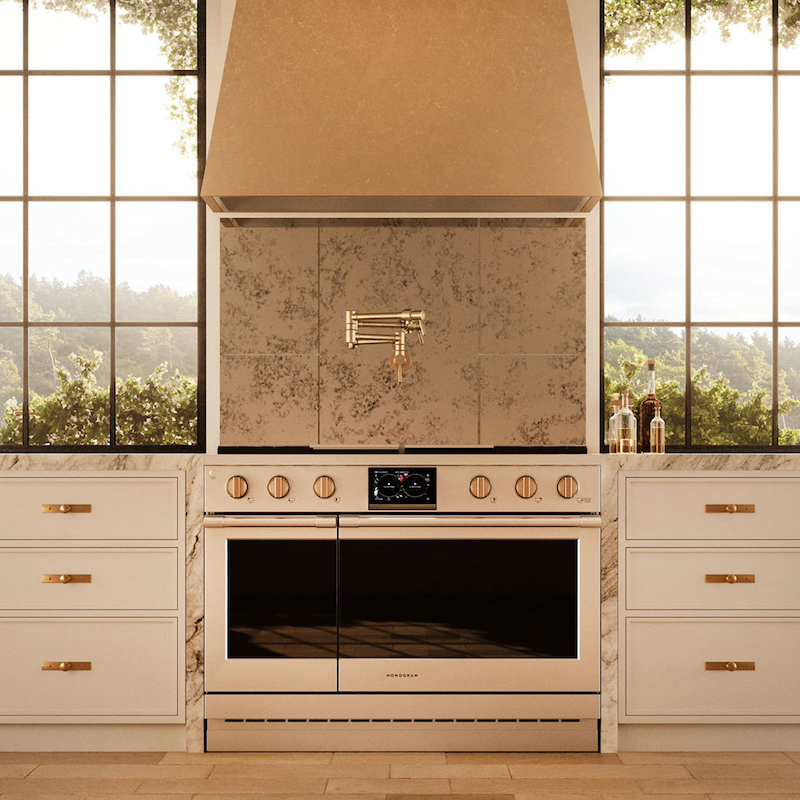 Cooking can be a profoundly personal experience. To cook for others is an act of sharing one's personality, individualism, heritage, and story through delicious flavors and textures. Everybody needs to eat, and appliances are the tools that transform ingredients into fabulous meals. In this rapidly evolving world, one tradition remains constant—the desire for people to spend time together and celebrate over a gratifying meal.
Appliance sizes are getting bigger, and the options change over time. What is evolving is the different types of appliances offered. One can custom order an appliance today. If you want a specific color or finish, they can make it for you. Never before have there been such an incredible variety of cooking options. Today customization has more to do with the functionality of the appliances. For example, pro-style ranges offer multiple burner configurations with gas, griddles, grills, and even induction zones.
Appliances can bring joy and excitement to cooking at home. Whether a seasoned chef or an aspiring culinary arts enthusiast, today's appliances will bring homemade meals to the next level. With so many possibilities, the options are seemingly endless. To get started, consider your cooking style, favorite dishes, and recipes and select cooking appliances that will help prepare meals to perfection.
AjMadison offers an extensive assortment of cooking appliances covering every size and feature imaginable. If you are designing your dream kitchen, you will find the best selection. The Appliance Experts at AjMadison make choosing your appliances easy and fun!
1. Viking 7 Series Gas Range
Viking appliances incorporate commercial cooking technology for home use. The Viking VGR74826GSS 7 Series range offers a removable cast iron griddle with grill grates on the opposite side. Add the ViChrome accessory, a chromium-infused maintenance-free surface.
2. Bertazzoni Professional Induction Range
The Bertazzoni PROF365INSXT induction ranges are available in various colors, including orange, white, yellow, black, red, and stainless steel. The right-side heating zones can be bridged to create a larger cooking area for griddles and large pans. Consumers choose induction for its cleanability, safety, speed, and efficiency. Induction is the fastest-growing cooking technology in the United States. The great thing is there is an extensive assortment of induction cooktops and ranges to choose from.
3. Monogram Statement Series Range
This dual fuel statement series professional range, Monogram ZDP484NGTSS is a showstopper! Experience ultimate control with industry exclusive TrueTemp™ gas burners that can be set to an exact temperature. LED Ring-Lit knobs offer custom color LED accent lighting through the SmartHQ™ app. This range also comes with desirable performance features like air fry and an infrared grill or stainless-steel griddle for added versatility.
4. Thermador Range with Induction and Steam
Expertly engineered with handcrafted stainless steel for a look that is as effortless as it is stylish, this Thermador PRD48WISGU Pro Grand® range offers a variety of oven and cooktop versatility with features including Steam and Convection Oven with Warming Drawer, and a Liberty® Induction Module. This model offers a perfect blend of bold design and exclusives like our patented Star® Burner, providing a truly luxurious look and experience.
5. Dacor Contemporary Series Smart Range
This Dacor DOP48M96DLM smart range delivers a functional blend of technology, power, and performance. Integrate your stove with your smart home ecosystem, explore recipes, and get real-time updates. Ovens with Dacor's exclusive three-part convection system offer even baking results. Plus, select models also offer a built-in steam oven for elevated flavor, nutrients, and texture.