At Home
Blue is the Hue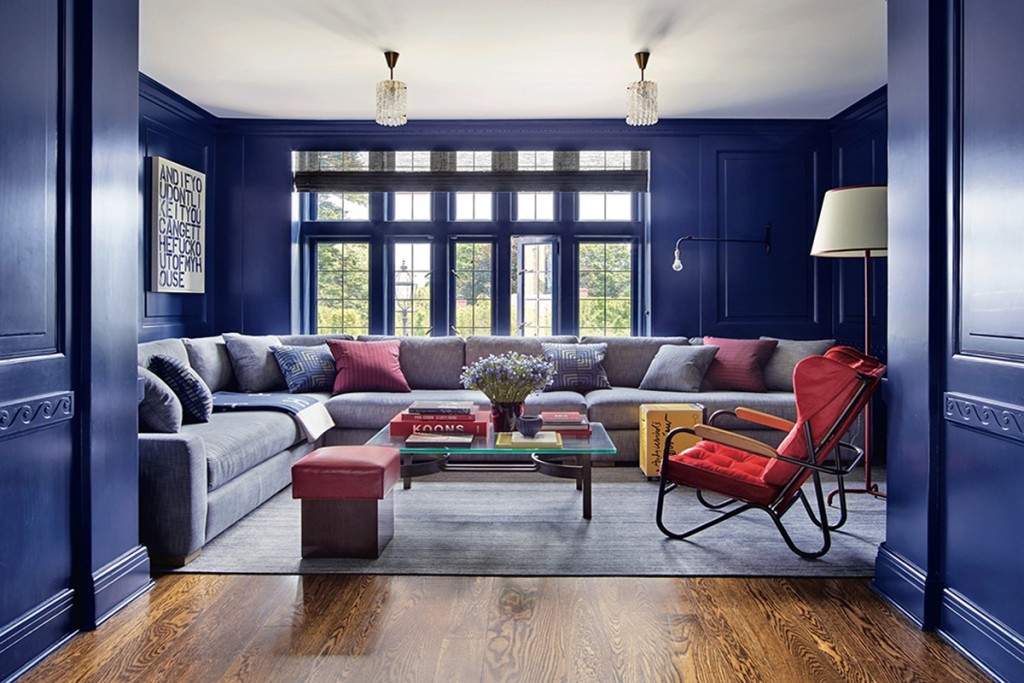 Since Pantone announced that "Classic Blue" would reign as 2020's Color of the Year, the design world has been buzzing with excitement over the dark azure pigment. Check out our favorite pieces below that will help you adapt this trendy tone into your home:
Miller Velvet Chair
The lush blue velvet on this tufted lounge chair makes it both contemporary and comfortable.
Available at Safavieh, Paramus
Jonathan Adler Blue Sorrento Reversible Peruvian Flat Weave Rug
This hand-dyed, hand-woven area rug combines playful geometrics and monochromatic shades for a statement piece that is true-blue luxurious.
Available at Wostbrock Home, Ridgewood
Cerulean Blue Garden Stool
Bring the outdoors in all year round with this ceramic bohemian blue stool—perfect for an eclectic space or a chic sunroom.
Available at Arhaus, Hackensack
Pintura Dark Blue Vase
PHOTO COURTESY OF Crate & Barrel
Show off your inner art collector when you place this single-stem, denim blue brushstroke vase on your coffee table or bookshelf. It looks as if Claude Monet himself had painted it.