Back To School? Here's What Moms Say
When the governor left school reopenings up to school districts, BERGEN checked in with the ultimate authority: mothers.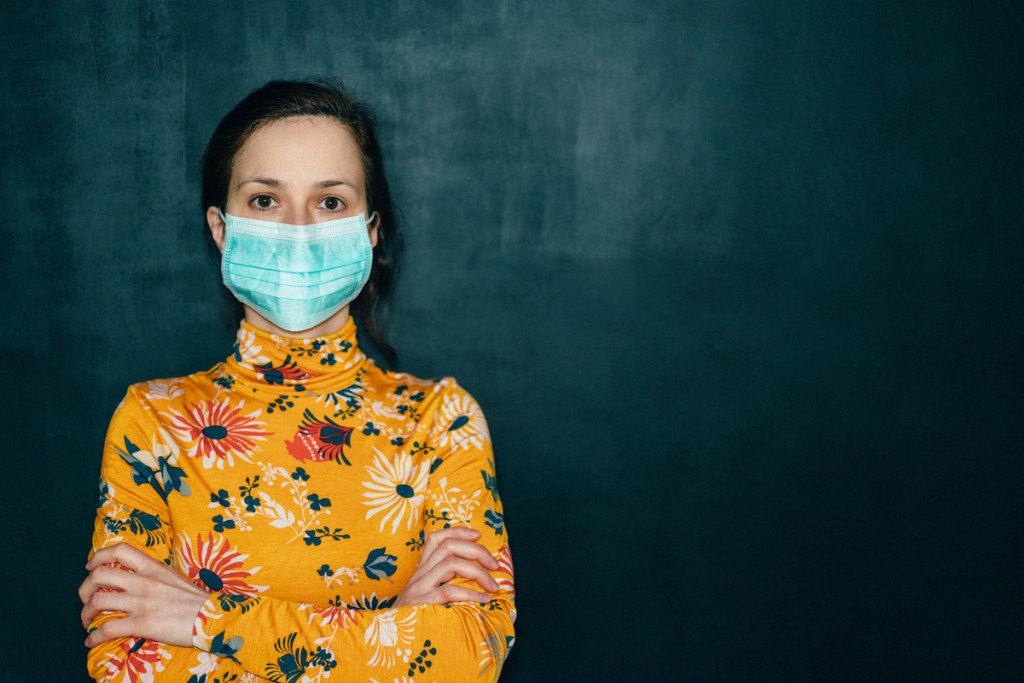 In other years, the approach of September has given parents no bigger worry than buying school supplies and new school clothes. This year it brings tougher questions: "Is it safe to send my children back to a school building?" and "On the other hand, how can I go on reducing their educational world to a screen?" and "How can I homeschool when I have to work all day?"
According to a HealthDay News survey, two out of three parents nationally will be sending at least one child back to school this fall should their districts allow it; 75 percent surveyed also support COVID-19 testing and social distancing policies for their kids while they're there. No such survey exists exclusively for New Jersey (at least not yet), and Governor Phil Murphy is leaving it to school districts' discretion to figure out what works for them, as long as social distancing regulations are enforced should class resume in physical buildings.
But from BERGEN's conversations with a handful of local moms, the jury is split; some hope to continue online learning and won't send their kids back to school until it's "normal" again, while others choose for their children to have the socialization and in-person education that only going to a school building can provide. But there are more than two opinions, and moms in one camp share the concerns—and feel the pain—of those who advocate an "opposite" priority.
The only universal verdict? This ain't easy. (Excuse us—isn't! You see, we're getting rusty already.)
"To me, there's no point in sending my kids back if there will be social distancing, because part of the point in going to school is to socialize," says Nina Daugherty, a mom of a rising first grader and fifth grader in Northvale. "If my kids are going to be yelled at because they are too close to someone or because their mask is off, then I'm not interested in sending them back." Daugherty plans to homeschool if her children's school isn't 100 percent remote this fall. But households with single working parents or two working parents don't have that option.
Moreover, virtual learning isn't a one-size- fits-all situation. It has worked well for some students—the high schoolers we hear from on page 42 agree that their grades held up or even improved with virtual learning. And Jarily Mata of Garfield, mother of a rising kindergartener and third grader, says her daughter's school offered "weekly videos with helpful coping exercises from the school psychologist" in addition to well- executed online classes. But many students, especially younger ones, have struggled without the face-to-face interaction with teachers and peers.
"My daughter did not do well learning via Google Docs with a bunch of links," says Michele Gehbauer in Fair Lawn. "It was unrealistic to expect a first grader to navigate that on their own, and it was extremely difficult for my husband and me to help her constantly while working." Special needs children or at-risk youth are at a disadvantage with online learning too, because educators often are unable to fully provide the support and interventions they need to learn and thrive.
Beyond education itself, some parents say there are psychological detriments to virtual learning as well. "The mental and emotional strain isolation has on children is very real and something I feel isn't talked about enough," says Stacey Kaley of Emerson, a mother of two and former teacher herself. "My third-grade daughter has been showing signs of anxiety and depression, as have her friends."
Mata concurs. "Having the kids in an environment so incredibly different from their norm is bound to cause anxiety, stress and fear. It is a huge change for young minds to comprehend, many that don't even have the cognitive ability to do so. Returning to a setting that screams 'corona' will have negative results."
And sure, parents aren't ultimately the ones making the school's decisions. But their opinions matter—administrators throughout Bergen County have been sending out surveys to their communities about their hopes for their districts as we embark upon this uncertain academic year. Mata wants her district to continue online instruction, because she believes it'll be impossible for a school with 25 kids per class to maintain social distancing—and also difficult for educators to juggle virtual with in-person learning. Gehbauer of Fair Lawn wants to see live classes in addition to pre-recorded ones for more interactive learning. If schools return to traditional in- person instruction, Kaley doesn't want her kids wearing masks all day for fear of what they could do to the children's physical health. But others, like Bergenfield's Tara Montalbano, mother of two toddlers and two elementary school-aged daughters, trust that whatever the districts decide will be in the best interests of the students and staff.
"I would love for students to go back full time with face masks and social distancing," says Montalbano, who's also a teacher.
"I know schools will take all the proper precautions to keep my third and fifth grade girls safe, and I feel they need to be back in a school environment in order to reach their potential as students."
In the end, of course, all parents want their children to both learn effectively and stay safe. Unfortunately, no crystal ball reveals just what arrangement optimally meets those goals. "It's an almost impossible feat to decide what is best for our children while still considering the state's guidelines," says Kaley. "I do not envy those in the districts making the decisions."
By Haley Longman