Ballot's in Hand: Now What?
With Election Day coming up, here are tips to make sure you do your part—and do it correctly.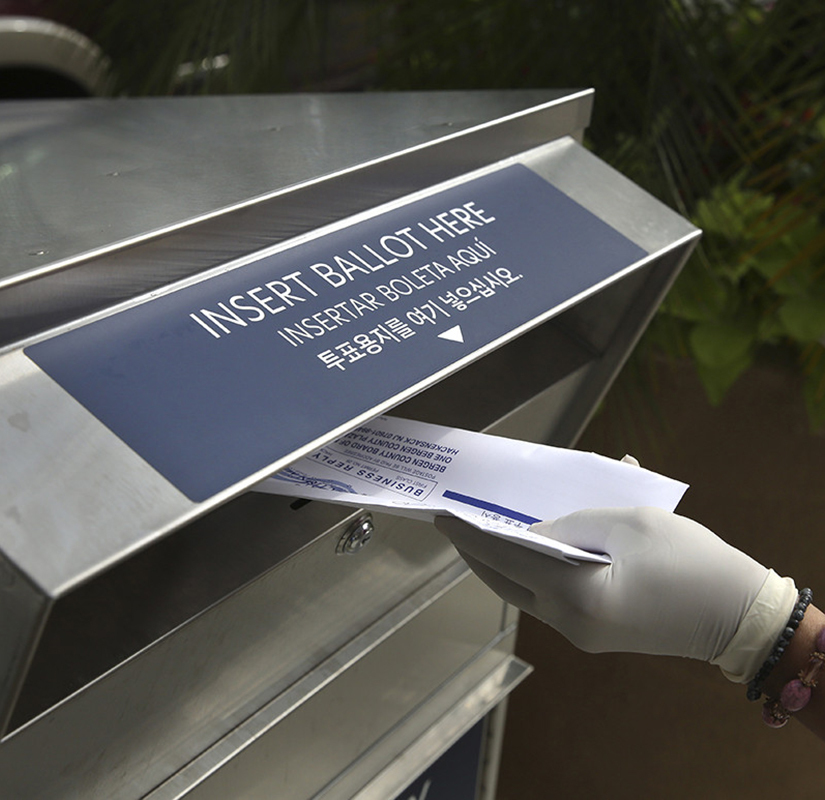 This year's voting registration deadline has come and gone, and now all focus shifts to the Nov. 3 election and how to cast those ballots. By now, all registered voters should have received ballots in the mail, which can be filled out and returned to the County Board of Elections in one of four ways:
Mail: Ballots must be postmarked on or before Nov. 3.
Secure Drop Box: Ballots must be dropped by 8 p.m. on Nov. 3.
Board of Elections Office: Deliver your own ballot to the board office in Hackensack by 8 p.m. on Nov. 3.
Polling Location: Hand your own ballot to a worker at your poll location by 8 p.m. on Nov. 3.
Still unclear? Bergen County Clerk John Hogan has posted a video with step-by-step instructions on how to fill out and submit your ballot. Watch it below:
If you're concerned about the status of your ballot, you can track it by using the New Jersey voter information portal. It's not exactly like following your Amazon packages—you'll only find out when your ballot is received and processed. And don't worry if your ballot is rejected: The Board of Elections will mail you a notice with instructions to correct or "cure" it. In most cases thus far, ballots have been rejected because voter signatures were either missing or did not match the one on file. In other words, watch your John Hancocks!
Of course, you can still vote the old-fashioned way and go to your assigned polling location on Nov. 3 and fill out a paper (aka provisional) ballot—voting machines will not be used this year due to COVID-19 unless required by an individual with a disability. Bergen also will not mail sample ballots; you will, however, receive polling place info in the mail.
Remember, we're still in a pandemic, so don't forget to wear a mask and social distance at your polling location.