BBQ Beyond Burgers
Set steaks aside and try this winner winner grilled chicken dinner from Chef Kevin Kohler at Café Panache.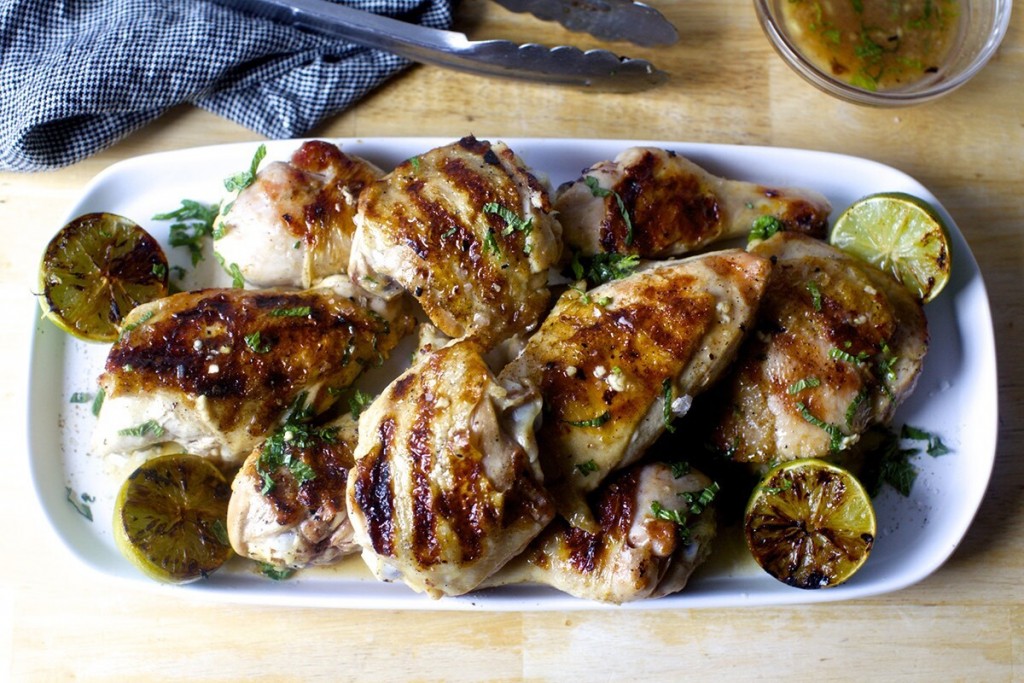 Every hot dog has its day, and that day is July 4. For the rest of the summer, however, your barbecue deserves to sear meats beyond the cookout classics like burgers, dogs and steaks. Sure, tomahawks and ribeyes can make mouths water and bellies full, but seafood like scallops and salmon from Peter's Fish Market in Midland Park are also perfect for the grill (and are as deliciously eye-catching on Instagram as their red meat counterparts). And don't pass on protein-packed poultry, such as free-range chicken from Goffle Road Poultry Farm in Wyckoff. Your fried quarantine cutlets got you through the past three months, but now that you've fired up the barbie, it's time to toss some white meat on the grill.
BERGEN solicited the advice of Kevin Kohler, chef and owner of Café Panache in Ramsey, for an easy and memorable summer chicken recipe—Free Range Grilled Lemon Chicken. Like other New Jersey restaurants, Café Panache, which celebrates its 35th anniversary later this month, hasn't yet reopened for indoor dining, but you can have all its flavors at home by making this dish. Here's how to do it:
Free Range Grilled Lemon Chicken
Servings: 6
Ingredients
2 3-lbs. free-range chicken
2 cups dry white wine
2 Spanish onions, thinly sliced
¼ cup limoncello
6 bay leaves, fresh
4 lemons, cut in half and squeezed
1 Tbs. saffron
1 pinch cayenne pepper
1 Tbs. smoked paprika
1 Tbs. kosher salt
olive oil, to coat chicken
broccoli, to serve
garlic, to serve
Directions
Take two 3-pound free-range chickens and bone them out into two halves. Marinate the chicken in white wine, Spanish onions, lemons, saffron, limoncello and bay leaves. Cover and refrigerate overnight.
The next day, remove the chicken from the marinade, pat dry and brush olive oil on the skin. Put reserved marinade in a pot, bring to a boil and set aside.
Mix the salt, paprika and cayenne pepper and rub on the chicken. Grill skin side down for five minutes to mark the chicken.
Place the chicken in a glass Pyrex, pour marinade over the meat, place the entire container onto the grill and close the lid. Cook over medium flame for 30 minutes.
Remove the chicken from heat and transfer to platter. Pour approximately one cup of the marinated juices over the meat.
Serve immediately with chilled broccoli with garlic and preserved lemon.