Be There
From classic rock and comedy shows to flea markets and chili cook-offs, there's something for everyone this month in Bergen County.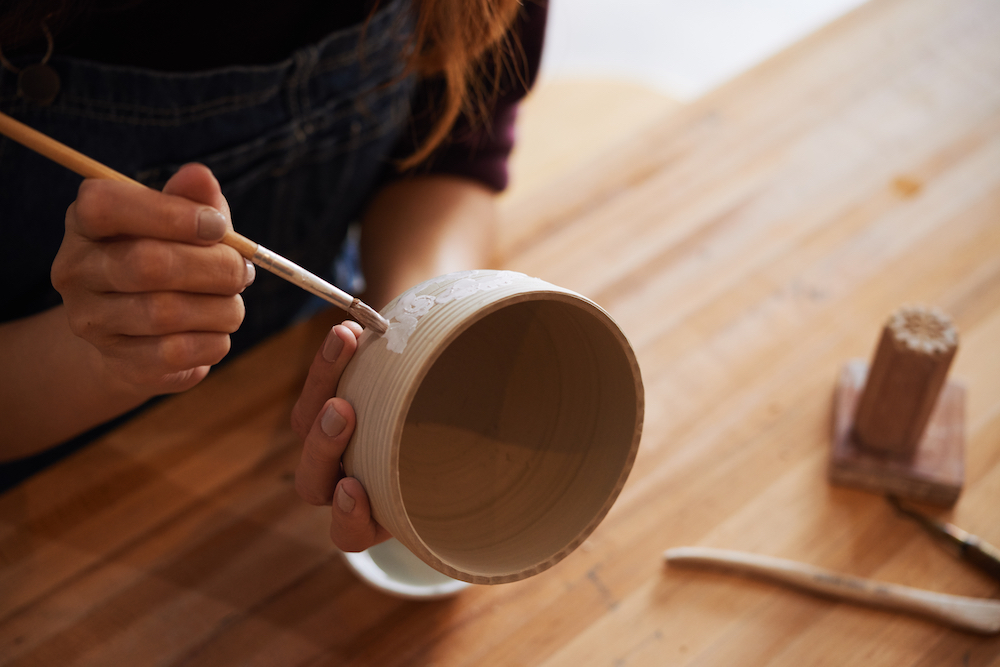 JAN 10 & 27 Attention, budding photographers: There's much more to your DSLR camera than the auto setting. Bergen County Camera in Westwood is hosting a PHOTOGRAPHY CLASS (6:30–7:30 p.m. on the 10th, 11 a.m.–12 p.m. on the 27th), where participants can learn about the features of their camera and improve their skills. Admission is FREE for those who purchased a camera from the store in December, and $25 for all others. For more information, visit eventbrite.com.
JAN 12 The trees may be bare but that doesn't mean you can't add some greenery to your home! Stop by PLANT NITE at Miller's Ale House in Paramus and create your own Zen or Winter Woodland garden in a black ceramic planter. The event, for ages 21 and older, begins at 1 p.m., but attendees are encouraged to arrive at least 15 minutes early. Tickets: $55. Visit plantnite.com for more info.
JAN 12 You'll want to add the All Seasons Chamber Players to your next playlist after listening to the group perform its BACH TO BLUES concert at St. Andrew's Episcopal Church in Harrington Park at 5 p.m. There is a $10 suggested donation at the door. For more information, visit allseasonschamberplayers.org.
JAN 14 If you'd like to get creative with colors, head to The Mason Jar in Mahwah for PAINT NITE, from 7–9 p.m. The theme of this create-your-own-masterpiece session is "A Northern Winter," so order a hot drink, get inspired by the frosty temperatures and paint a beautiful snowy landscape. Tickets: $45. Visit paintnite.com for more info.
JAN 16 Baby, it's cold outside so head indoors to the Mahwah Library for a session of PAINTING CERAMIC MUGS. The event, led by Sorin Lungu from Creatively Yours, takes place from 6:30–8:30 p.m. and is open to all adults who want to decorate a mug pretty enough to hold their hot cocoa. Tickets are $15, and pre-registration is required. For more details, visit mahwahlibrary.com.
JAN 16 You may think you know The Lion King, Beauty and the Beast and Frozen, but see how much of a fan you really are at DISNEY MOVIE TRIVIA NIGHT, 8–9:30 p.m. at Tommy Fox's Public House in Bergenfield. Prizes will be awarded to the individuals and teams that correctly answer the most questions related to Disney's classic animated films. Admission is FREE, but reservations are required. Visit eventbrite.com for more info.
JAN 19 Enjoy a night of rock and raffles at A ROYAL NIGHT OF CLASSIC ROCK, 7–9:30 p.m. at Ridgefield Memorial High School. The lineup of local musicians includes Hidden Figures Band, Al Egizi of the cover band TAXI, Mark Caccioppoli and David Polemeni. The event also will feature raffles to benefit the Ridgefield Memorial High School music programs. Tickets are $10 in advance and $12 at the door. Text 201.887.6707 or 201.233.3274 for advance tickets.
JAN 20 New Jersey native and renowned classical pianist PAUL VAN NESS will perform a concert at West Side Presbyterian Church in Ridgewood, 3 p.m. Over the years, Van Ness has showed mastery of works by Beethoven, Ravel, Rachmaninoff and more. Admission: FREE. For more details, head to westsideconcerts.org.
JAN 20 Looking for a unique item for a gift or to keep for yourself? Head to the ELKS LODGE FLEA MARKET in Hasbrouck Heights from 8 a.m.–5 p.m. where you will find beautiful, original pieces. More than 30 vendors will be selling new, used and rare collectibles. Visit njvendors.com for more information.
JAN 26 It's never too early to think about the spread at your Super Bowl party. Stop by the Meadowlands Racetrack in East Rutherford and watch contestants square off in the HOMESTYLE CHILI & SALSA COOK-OFF. The cooking begins at 3:30 p.m., and visitors can begin sampling plates at 8 p.m. Admission: FREE for guests, $20–$35 for competitors. Go to thebigm.com for more information.
JAN 26 Enjoy a night of networking, discussion and entertainment at the WOMEN FOR PROGRESS ANNUAL GALA, from 7–11 p.m. at the Indian Trail Country Club in Franklin Lakes. Tickets are $150, which includes dinner, drinks, dancing, raffles and a celebration of the organization's two years of activism and education. Check out womenforprogress.org for more information.
JAN 26 Everyone can use a good laugh, and comedian GEORGE LOPEZ is here to help. As part of his "The Wall" world tour, the funnyman and TV star will deliver his unique brand of comedy at bergenPAC in Englewood at 8 p.m. Admission starts at $59. For tickets and more information, visit bergenpac.org.
JAN 27 Planning a big bash isn't easy, so head to the Park Ridge Marriott for THE CELEBRATE PARTY SHOWCASE. From 12–4 p.m., meet with more than 100 specialists for ideas, resources and venue suggestions for all celebrations—you can plan your next party in one afternoon! Admission: FREE. Visit celebrateshowcase.com for details.
JAN 27 Get a jump on your Valentine's Day shopping at the CHOCOLATE EXPO PARAMUS, 10 a.m.–7 p.m. at Garden State Plaza. Attendees will have the chance to taste and purchase sweet and savory chocolates, baked goods, cheeses, sodas, hard ciders, coffee, tea and more. This chocolate fest is sure to satisfy any sweet tooth. Admission: FREE. Get more info at thechocolateexpo.com.