Be There
From your family tree and tapping a tree to hot dance moves and cool tunes, there's something for everyone in Bergen County.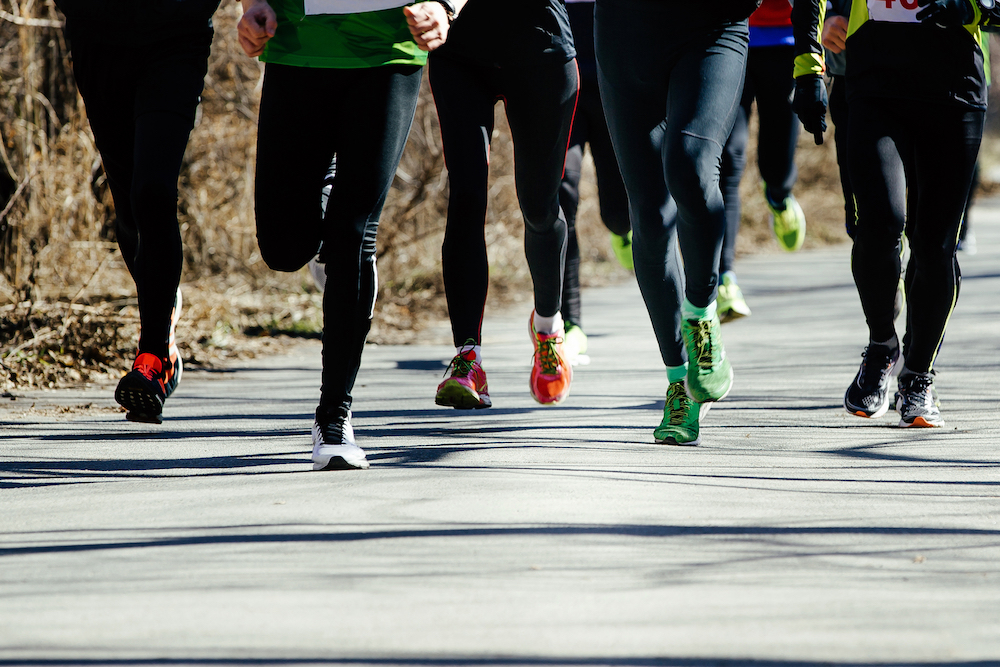 FEB 9 Get your heart racing for a good cause at the CUPID'S CHASE 5K at the Glen Rock Municipal Pool. Registration begins at 8 a.m., and the race kicks off at 10 a.m. All proceeds will benefit Community Options Inc., a non-profit committed to helping people with disabilities. Entry fees start at $30. Find out more at comop.org.
FEB 10 Soak up the sounds of the Leonia Chamber Musicians Society during the group's OUR HEARTS IN MUSIC benefit concert at 4 p.m. in Leonia High School's Little Theater. The chamber will be joined by former Leonia High School student and The Juilliard School graduate Samuel Katz, violin; Cynthia Phelps, principal viola of the New York Philharmonic; concert pianist Steven Masi; and other professional musicians. Tickets are $30 for general admission, FREE for students age 18 and younger. For info, call 201.951.8076 or email leoniamakesmusic.gmail.com.
FEB 10, 17, 24 Head to Tenafly Nature Center's MAPLE SUGARING event for a sweet treat and an education. Attendees will hear the history of syrup making while learning how to identify a maple tree. Groups will also watch the center boil sap to make fresh, warm syrup for all to sample. Admission is $5 for members, $10 for non-members. Family rates are available. For a complete schedule and reservations, visit tenaflynaturecenter.org.
FEB 11, 12, 13, 15 Celebrate America's forefathers at the Englewood Library's PRESIDENTIAL FILM SERIES. Movies begin at 2 p.m. each day. Feb. 11: Truman; Feb. 12: Lincoln; Feb. 13: W.; Feb. 15: Primary Colors. Admission: FREE. Check out englewoodlibrary.org for details.
FEB 14 Want a little funny with your honey on Valentine's Day? Head to Bananas Comedy Club in Hasbrouck Heights at 8 p.m. for a night with funnyman JOE LIST, who's appeared on "The Tonight Show with Jimmy Fallon," "Late Show with David Letterman" and "Conan." Tickets: $22. Find all the details at bananascomedyclub.com.
FEB 15 Enjoy the smooth soulful stylings of Grammy Award-winner Gladys Knight at Bergen Performing Arts Center in Englewood at 8 p.m. Tickets: $49–99. Purchase tickets and find out more at bergenpac.org.
FEB 16–MARCH 9 For an evening of mystery, plot twists and entertaining characters, catch the Bergen County Players' performance of VERONICA'S ROOM, a thriller written by Ira Levin. The show, staged at the Little Firehouse Theater in Oradell, contains adult language and situations and may not be suitable for younger audiences. Tickets: $17–$21. For showtimes and more details, visit bcplayers.org.
FEB 17 Elvis is in the building—or at least Bob James, a top Elvis Presley impersonator, will be at the Mahwah Museum. James will lead an ELVIS TRIBUTE CONCERT from 2–3:30 p.m., performing the King's chart-topping hits in all of his show-stopping costumes. Admission: FREE. For details, visit mahwahlibrary.org or call 201.529.7323.
FEB 21 The Juvenile Diabetes Research Foundation will host ALL IN FOR OUR HEROES, a charity casino night, from 6:30–10:30 p.m. at Seasons in Township of Washington. Admission is $175, which includes cocktail hour, buffet dinner with carving stations, gaming vouchers and chips and more. For more information, contact Casey Snyder at 732.219.6654 or csnyder@jdrf.org.
FEB 22 Film buffs, rejoice: The 38th annual BLACK MARIA FILM + VIDEO FESTIVAL is back with a new lineup of award-winning international short films and animations from juried competitions. The festival takes place from 8–10 p.m. in the Sharp Theater at Ramapo College in Mahwah. Tickets: $10. For more details, visit ramapo.edu.
FEB 23 For an unpredictable night of laughter, head to IMPROV COMEDY NIGHT with the Hackensack Performing Arts Center's resident improv troupe Howdy Stranger. The second part of the 8 p.m. show will feature games inspired by TV's "Whose Line Is It Anyway?" Shows are family-friendly, but parents are cautioned there may be adult themes that are unsuitable for children. Admission: $15. Visit hacpac.org for more info.
FEB 24 Warm up on a cold winter night with an evening of flamenco dancing. Clap along as FARRUQUITO, heir to the renowned Gypsy flamenco dynasty and school, performs this dance of the Andalusian Gypsies at Bergen Performing Arts Center in Englewood at 7 p.m. Tickets: $29–$59. Purchase tickets online and find out more at bergenpac.org.
FEB 25 Curious about your family lineage? Members of the Genealogical Society of Bergen County can help you trace your history at FINDING YOUR IMMIGRANT ANCESTOR from 7–9 p.m. at the Ridgewood Library. Admission: FREE. Visit www.njgsbc.org for more information.
FEB 28 Be enthralled as the New Jersey Symphony Orchestra presents Beethoven's FOURTH SYMPHONY CONCERTO with Van Cliburn finalist Jeffrey Kahane. Works by Ravel and Shastakovich will also be performed at Bergen Performing Arts Center in Englewood at 7:30 p.m. Tickets: $24–$80. Purchase tickets online and find out more at bergenpac.org.