Be There
From charity fundraisers to family-friendly springtime celebrations, there's something for everyone in Bergen County.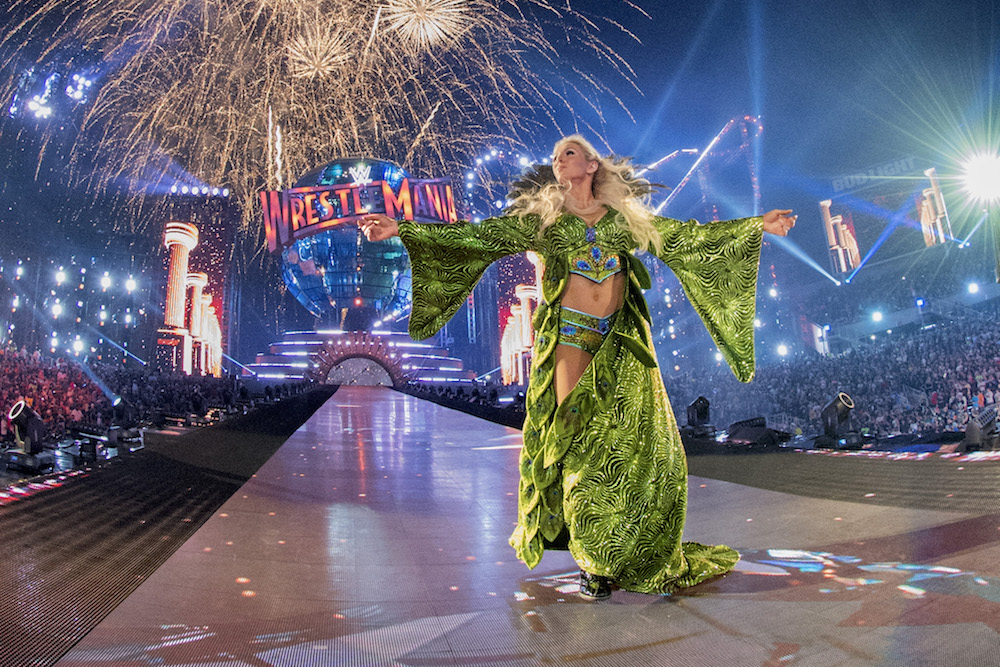 APRIL 1, 2, 3, 4, 9 Retired and looking for a way to keep busy and give back? Bergen Volunteer Center's REDEFINING RETIREMENT program is just the thing. Informational sessions held monthly in six Bergen communities—Englewood, Garfield, Hackensack, Ridgewood, Teaneck and Westwood—help retirees learn about volunteer opportunities and how they can use their skills and interests to help individuals and communities in need. Email retirement@bergenvolunteers.org or call Louisa Hellegers at 201.489.9454 ext. 205 to find out the date, time and location of the Redefining Retirement session nearest you.
APRIL 1, 8, 15, 22, 29 Yes, you can learn how to draw in just one hour a week. Whether you're a little rusty and looking to get back into drawing or a novice hoping to acquire new skills, this ADULT DRAWING CLASS from 11:30 a.m. to 12:30 p.m. every Monday at Cliffside Park Library will do it. Tickets: FREE. Call or email Pierina at 201.952.2533 or pierina.panebianco@gmail.com to register.
APRIL 1 Enjoy live jazz music and eat until your heart's content with food from more than 20 local eateries at Teaneck Rotary Club's 8th annual TASTE OF TEANECK at the Glenpointe from 5-8 p.m. There also will be a cash bar, a tricky tray and 50/50 drawings. Tickets: $50 in advance or $60 at the door. Eventbrite.com has your tickets.
APRIL 3 Renowned lawyer and activist Lauren Hersh keynotes this session for parents and teens called HELPING TEENS NAVIGATE IN A HYPER-SEXUALIZED DIGITAL WORLD. Participants will learn about consent, the impacts of gender stereotypes, teen dating abuse and more hard-hitting yet important topics. Doors open at Pascack Hills High School in Montvale at 6 p.m. for the mental health fair, followed by the session from 7-9 p.m. Tickets: FREE. There's more info at hillsvalleycoalition.org.
APRIL 6 Need to get the kiddos out of the house? FAMILY FUN FEST, from 12 p.m. to 4 p.m. at Van Saun Park in Paramus, is just the thing. The event, recommended for kids 11 and under, will feature an animal van, arts and crafts, storytelling, a science show and more. Tickets: FREE. Reach out to hsplanning@co.bergen.nj.us for more info.
APRIL 7 Wrestlemania returns to MetLife Stadium in East Rutherford for its first stint in New Jersey since 2013's flagship event. WRESTLEMANIA 35, WWE's biggest Pay-Per-View of the year, will feature an action-packed show, culminating in Seth Rollins and Brock Lesnar duking it out for the Universal Championship and Ronda Rousey and Charlotte Flair competing for the women's title. Can't make the big show? There are also Wrestlemania-themed events at the venue all weekend, like NXT and Hall of Fame. Tickets: $35-$2,500. Go to ticketmaster.com or stubhub.com to purchase.
APRIL 9 THE DOOBIE BROTHERS are bringing their roots-based rock songs to New Jersey. The trio will perform some of their greatest hits from their four-decades-long career at 8 p.m. at bergenPAC in Englewood. Tickets: $69-$399. VIP packages are also available. Head to bergenpac.org for more details.
APRIL 10 Dress to impress for the Allendale Women's Club's FASHION WITH COMPASSION fashion show. The annual fundraising event held at 6:30 p.m. at Seasons in Washington Township features an open bar, dinner, raffles and a fashion show by Fig Leaf of Maywood. Best yet? Proceeds go to the Bergen Volunteer Medical Initiative, a non-profit that provides medical care for low-income Bergen County residents. Tickets: $80 per person, or a table of 12 can be reserved for $960. Contact Kathy Acocella at awcfashionshow@gmail.com to register.
APRIL 13 Bring your kids and your cameras to River Vale's EASTER EGG HUNT AND BREAKFAST. Little ones can hunt for eggs and have their picture taken with the Easter bunny at the River Vale Country Club from 10 to 10:45 a.m. (the hunt is divided up by age). Then enjoy a breakfast for the whole family at the club's Cherry Brook restaurant. Tickets: The egg hunt is FREE; breakfast is $15 for adults and $5 for children. Make your reservations by calling 201.391.2300.
APRIL 14 What's better than getting exercise? Getting exercise and doing good. That's the best part about the 4th annual DE NOVO HARRIERS 4X2 MILE RELAY, where teams of four run a two-mile loop through Saddle River Park to support the Center For Food Action. Meet at 9 a.m. at the Rochelle Park area of the park—at the end of the race, medals will be awarded in seven categories, and prizes will also be given out for best team name and best costumes, so get creative! Tickets: $50 per team. Learn more at harriersrelay.com
APRIL 14 Now's your time to shine, soap opera fans. Join other General Hospital die-hards at the GH FANTASY WEEKEND event from 9:30 a.m. to 5 p.m. at the Hilton Hasbrouck Heights. Hosted by fan-favorite Laura Wright, tons of other stars from the long-running series will be on-hand doing interviews and taking photos. Tickets: $112 for general admission. A platinum package for $299 is also available for more access to the stars, including autographs and photo opps. Get tickets at eventbrite.com.
APRIL 25 Meet a community of other moms with young children at the MOTHERS OF PRESCHOOLERS (MOPS) EVENT from 7-9 p.m. at the Bible Baptist Church in Hasbrouck Heights. The networking and socializing event is for moms from anywhere in Bergen County and from all walks of life—single mom, stay-at-home mom, working mom, whatever. Tickets: The first event is FREE but registration is required by the second event for $32 a year (plus $5 a month in dues). Email hasbrouckhtsmops@gmail.com to get more info and to RSVP.
APRIL 27 Go green at the NORTHERN VALLEY EARTH FAIR from 11 a.m to 4 p.m. at Tenafly Middle School. The annual fair raises awareness for Earth Day and will feature "green" exhibitors, live music and animals, children's activities, educational presentations, food trucks and shows presented by the Tenafly Nature Center. Tickets: FREE. Learn more at nv-earth-fair.org.
APRIL 27 Can't make it to Disney this year? The good news is your little ones will hardly know the difference if you take them to the PATERSON ROYAL PRINCESS BALL from 9 a.m.to 6 p.m. at the Saddle Brook Marriott. This magical day suggested for kids ages 3-7 will feature stage performances, singing and dancing, games, and of course, photo opps with the princesses. Tickets: $32-$47. Infants are FREE. Get tickets at eventbrite.com.
APRIL 27 Let your creativity run wild at the MAKE THINGS HAPPEN MAKER'S FESTIVAL. Geared towards kids, parents and educators, this event at the Bergen Arts & Science Charter High School in Hackensack from 10 a.m.-4 p.m. celebrates the "maker" movement, and lets participants show off whatever it is they create, whether they're a chef, an engineer, a scientist, a performer or a crafter. Guests can also see others' creations and check out cool STEAM-inspired exhibitions. Tickets: FREE. Learn more at make.ilearnschools.org.
APRIL 28 Grab a bite with the whole family at the PARAMUS FOOD TRUCK FESTIVAL, held from 11 a.m. to 7 p.m. on the Nordstrom Lot at Garden State Plaza. Enjoy food from 25 food truck vendors, music, a beer and sangria garden and activities like face-painting for the little ones. Tickets: $5 for adults, kids 10 and under are FREE. Bring a non-perishable canned or box item to donate—and folding chairs, since seating isn't provided. Justjerseyfest.com has more information.
APRIL 30 Medicine isn't always the answer. Participants at THE VALLEY HOSPITAL'S 3RD ANNUAL HOLISTIC CONFERENCE will learn from nurses and staff about more holistic ways of healing, like how to see laughter as a wellness practice, how gratitude can lead to self-happiness and more. The conference takes place from 7:30 a.m. to 3:30 p.m. at Seasons in Washington Township. Tickets: $75-$175. Find out more at valleyhealth.com.